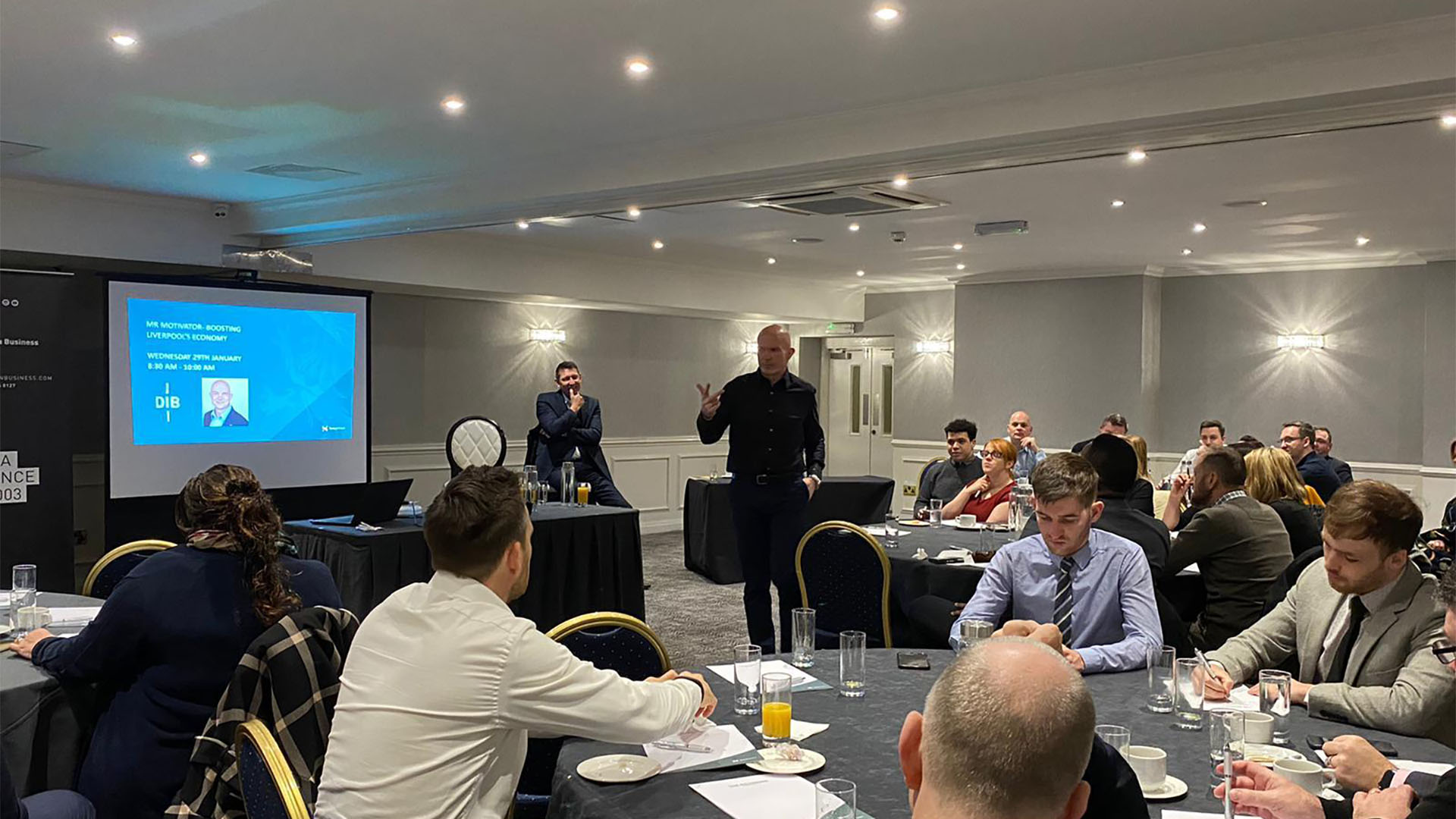 Downtown Liverpool in Business recently hosted their first breakfast event of 2020 at the recently renovated Richmond Hotel where guests were treated to their amazing hospitality.
We were joined by bestselling author of the fantastic book 'The Jelly Effect', motivational speaker Andy Bounds. Andy explained how important it is to schedule things into your diary, explaining how "saying you don't have the time to do something is just an excuse, it just means you haven't prioritised it."
"The most successful people make time for the things that are most likely to work"
Andy also shared tips and tricks to DIB members on how to expand their customer base by asking for referrals from their current connections.
"If you don't ask, you don't get"
Andy also added how important it is to meet up with existing customers and ask them the 3 H's.
Hot Priorities (What are their plans for the year ahead?)
How can I help (How can your services help them achieve their priorities?)
How about? (Suggest something they can do to achieve these goals and give your advice if you can)
Downtown CEO, Frank Mckenna commented "It is always a pleasure to have Andy at one of our events as his advice really does have a long-lasting effect on his audience. I hope everyone who attended took away some of the fantastic tips on boosting their business and making it the best year yet, for their business. I would like to thank The Richmond as always for their hospitality and amazing breakfast spread."
For more information about Andy Bounds head over to his website www.andybounds.com
For information about future Downtown events contact Helen.Bamford@downtowninbusiness.com