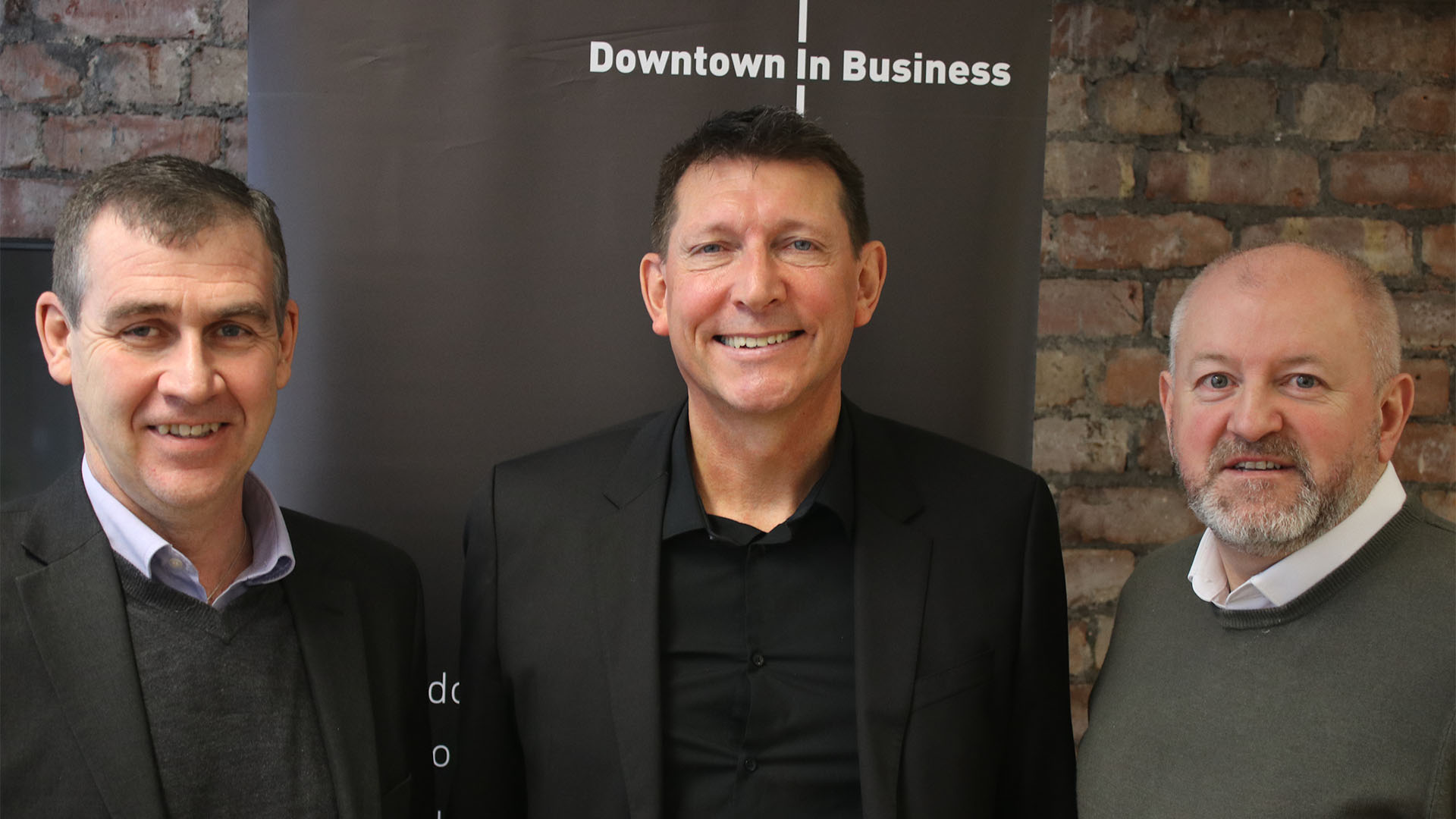 Leading business group Downtown in Business and prominent civil and structural firm Sutcliffe have announced a new partnership this week.
The unique collaboration will see Sutcliffe, who celebrate its landmark 35th anniversary year in 2020, become the latest high profile organisation to become a corporate sponsor of Downtown in Business. The collaboration will allow Sutcliffe to access some of the leading business and public sector personalities in the region and continue its incredible success.
Downtown Chief Executive, Frank McKenna explained:
"We are delighted to have Sutcliffe on board as corporate sponsors of DIB. Their reputation is first class, and like us they are a Liverpool-based company with a national presence and it will be great to work with Sean and his team. They are celebrating 35 years in business and we will be working with them to celebrate this milestone anniversary through a series of events across the region."
Sean Keyes, Managing Director at Sutcliffe commented:
"2020 is such a monumental year for Sutcliffe as we mark 35 years since the company was founded. While we will take a moment to reflect and look back on our incredible successes over the years, we will be firmly looking ahead as we continue to inspire and influence the built environment over the next 35 years. It is important for us to uphold our reputation as a trusted provider of quality structural and civil engineering, geo-environmental services and building surveying.
"We look forward to working closely with Downtown in Business during 2020. Their knowledge, influence and connections in the political and business landscape, both regionally and nationally, is unrivalled and will prove invaluable for Sutcliffe during our anniversary year."
Downtown in Business will be hosting a number of events with Sutcliffe throughout 2020. For further details contact helen.bamford@downtowninbusiness.com