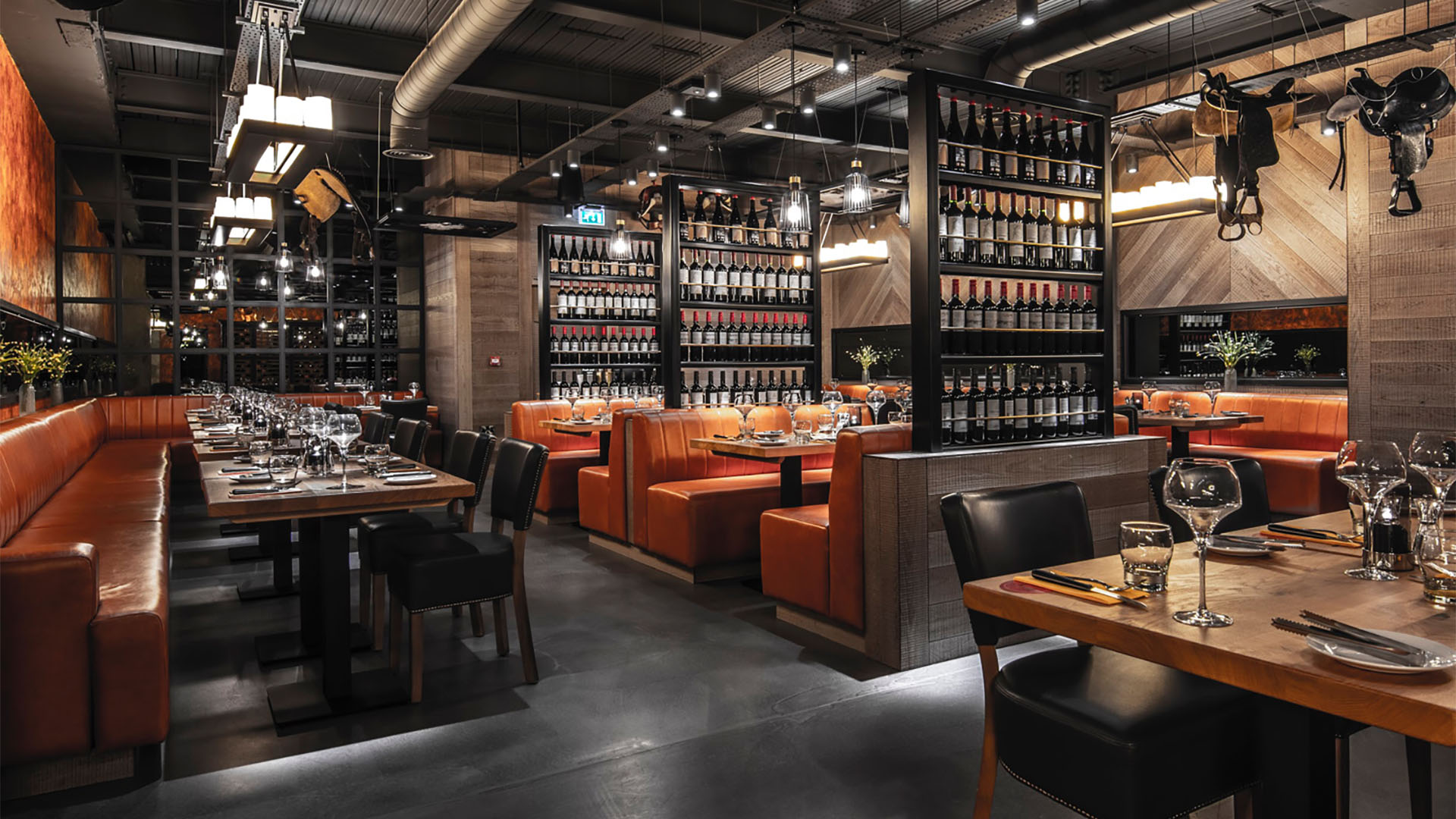 Fazenda Rodizio Bar & Grill are set to open the doors of their 220 cover restaurant at 55 Colmore Row on Friday 16th November.
Bringing all the tradition behind the unique Brazilian way of serving, the growing South American operator adds to its portfolio of restaurants amongst the vibrant food and drink scene of Birmingham. With a passion for bringing the heritage and gaúcho tradition to the people of the UK, Fazenda prides itself on serving up a dining experience like no other.
The Fazenda Journey
The Fazenda journey begins at the gourmet salad bar, where you can find a variety of sumptuous sides including cured meats, continental cheeses and traditional Brazilian dishes such as Feijoada (bean stew with meat).
Once seated, passadores (meat chefs) offer continuous tableside service of up to fifteen different cuts of the finest meats, whilst guests control service with a small double sided-card. The green side signals for the chefs to bring out meats one by one, whilst the red side indicates a resting point. Guests can resume service when ready, indulging in the selection of premium cuts at their own pace.
With a fervour for exquisite wines, Fazenda Birmingham is home to a temperature controlled wine cellar which boasts an extensive list of premium blends, from old world to new world.
Private Dining & Events
Fazenda's two stunning exposed brick private dining rooms accommodate up to 14 guests, with an addition of a unique private dining & events space which seats up to 60.
For more information regarding private dining & events, contact Fazenda's Relationships & Events Manager Bethany Hewitt