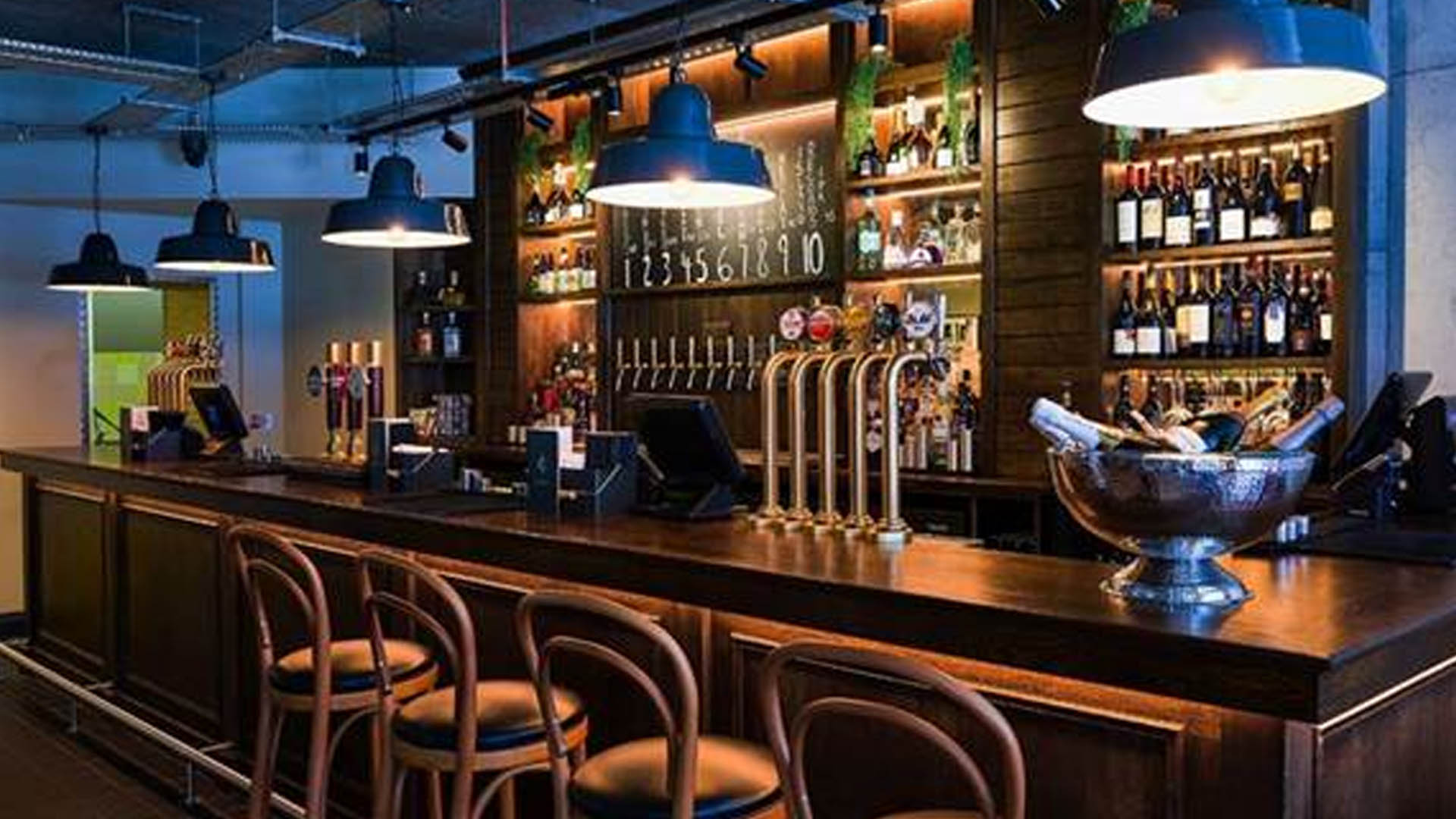 Fuller's, the premium pubs and hotels operator, has invested nearly £2million in its latest development project – upgrading The Chamberlain Hotel on Minories. The reimagined space has created a new, progressive all-day dining and co-working space, which caters to a wealth of visitor needs.
Retaining its premium accommodation offer, the site is also home to a new lounge, restaurant, basement cocktail bar and reception.
As part of the extensive renovation, including a significant facelift of the exterior and a full interior refurbishment, a new basement cocktail bar, called 'The Chambers' has been developed to provide a unique social and drinking experience. Embracing Fuller's ethos of high-quality experiences, cocktails will be made with premium ingredients and modern, sustainable bartending techniques. The service will be executed by a team of professional cocktail bartenders, with a focus on creating a convivial atmosphere, where customers can relax, celebrate and enjoy.
With space for up to 130 people and full-table service provided, The Chambers is available for private hire, and open until late. As one of the City's most flexible function spaces, The Chambers can also be transformed into a contemporary meeting or workshop space and has a separate private room, suitable for a board meeting for 12 people.
Harnessing the flexible working trend, The Chamberlain refurbishment also includes a comfortable co-working space in the ground-floor lounge area where workers can enjoy a wide selection of food and drink. Meeting rooms are available for hire, which come fully equipped with audio-visual equipment.
Mark Fulton, Head of Operations at Fuller's comments: "Our team has worked extremely hard to prepare for this new and exciting venture with The Chamberlain. We wanted to challenge our traditional approach towards hospitality and offer an all-inclusive space which serves great food and innovative cocktails, whilst encouraging visitors to explore the rest of the venue.
"It's the first time we have ever done something like this before and it's also a significant investment for us, but we are confident it's a positive change that reflects the needs of the modern consumer, seeking a fantastic dining and drinking experience."
The Chamberlain is set to officially open on Monday 30th September. The project is the first major redevelopment at the 64-bedroom hotel property since Fuller's first opened the venue almost 20 years ago.