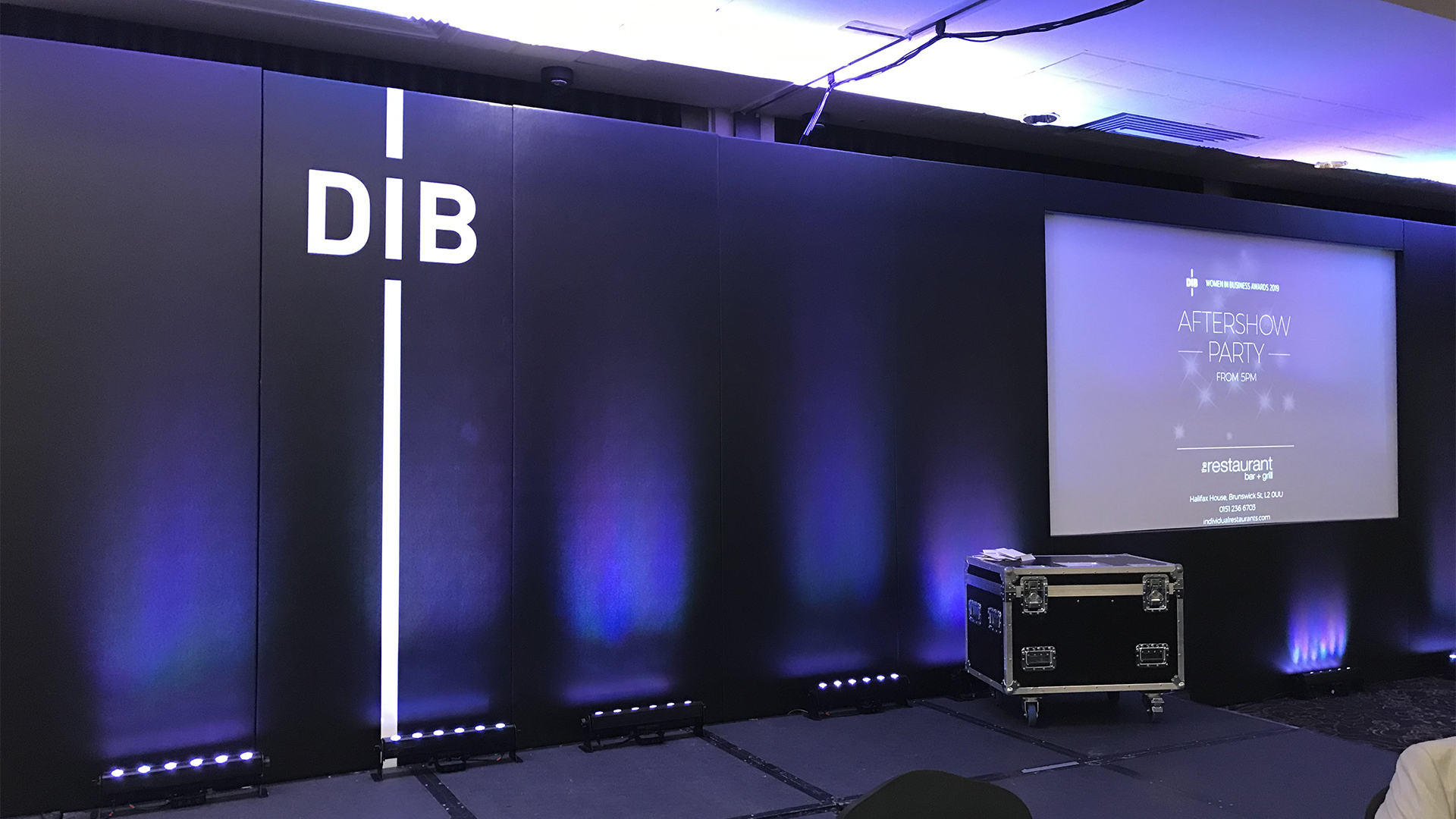 When 2 forces like AYRE and Downtown in Business come together truly spectacular things start to happen. The creative and fun approach that AYRE takes to all events the business works on, aligned with the dedication and ambition of Downtown in Business; people start to notice.
AYRE was formed on the basis that creating events should be fun, full of enthusiasm and creative; with a little experimentation thrown in for good measure. Capturing the very best talent and industry experience; the AYRE team truly does support you and your vision from concept to delivery, providing as much or as little support as you require.
After utilising an existing supplier for a number of years, Downtown in Business wanted to refresh the events programme but incorporating a new stage look setup and feeling, taking things right back to basics. AYRE proposed a clutter free branded sleek stage set with lighting to compliment, "by taking things back to basics, the event becomes clean and unfussy, where a lot of companies are looking for the next big thing, this proposal delivers that, taking the focus right back to the celebrations and achievements" says Chris, AYRE Managing Director. The set was designed in such a way it can be utilised in different venues with different room dimension restrictions. The result was a set which carried the brand well creating a truly statement centre piece to the event.
Women in Business Awards 2019 was the first event of the programme to incorporate the new stage design with many guests commenting "that looks amazing", "what a fantastic addition to the event" and "that's impressive". Pumped with high energy, celebration and achievement, the event was the first of many where AYRE and Downtown in Business came together with many noticing the energetic relationship.