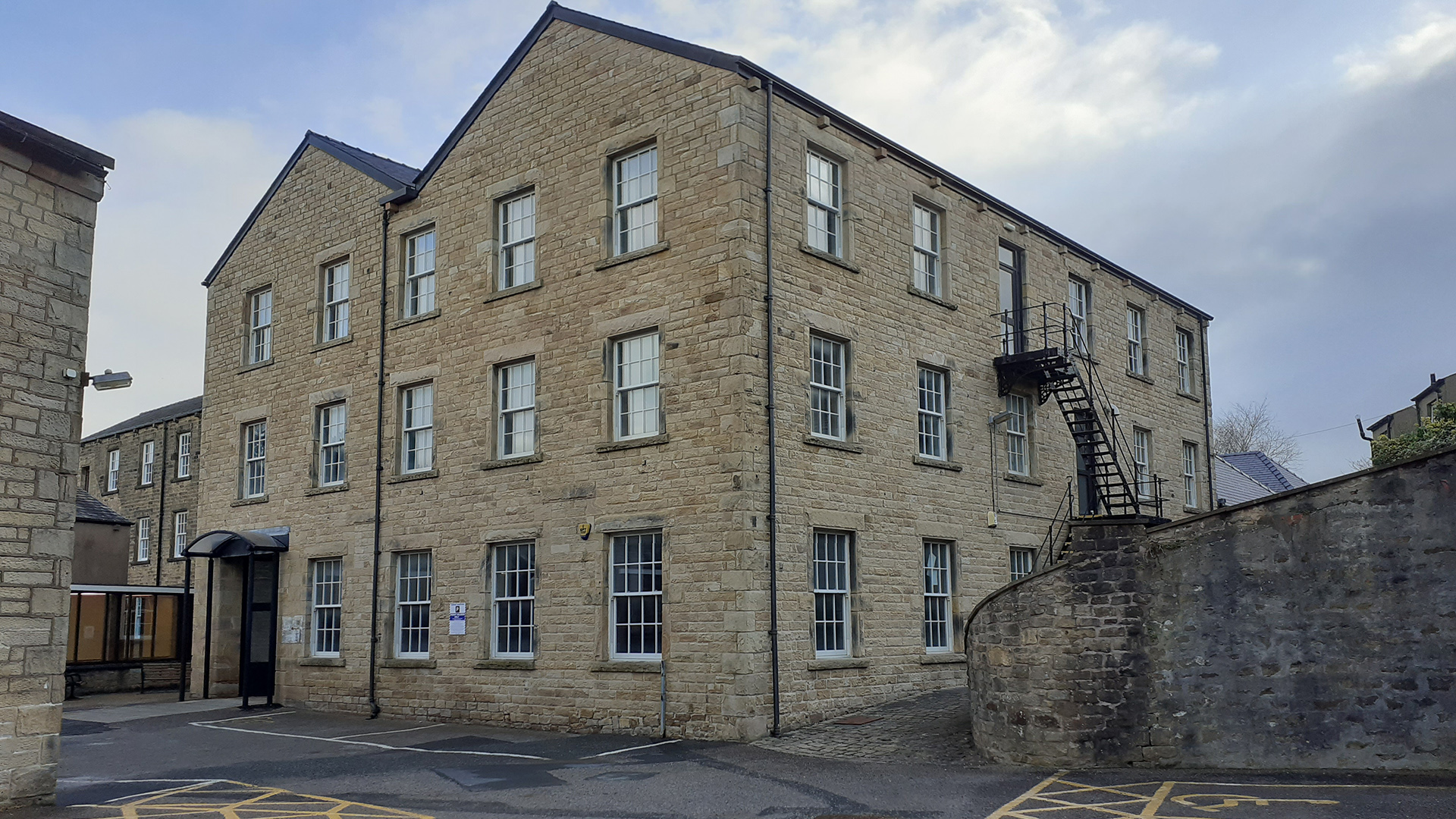 North West based construction company, Krol Corlett, has been awarded the £1.5 million project to create a new Tech Hub for digital businesses in the heart of Lancaster for Lancashire County Council.
The new Tech Hub will involve the transformation of Fraser House, a redundant office building on the White Cross Business Park. The Business Park is owned by Lancashire County Council and provides varied commercial accommodation in a collection of restored heritage buildings. The Council's vision is to create a designated Tech Hub at Fraser House that will attract both established digital businesses and new digital start-ups to Lancaster, creating a catalyst for jobs, investment and a forward-focused local economy.
It's the latest in a series of Lancashire projects for Krol Corlett, following the company's recent expansion into the county with an office in Preston. It's also the construction firm's first for Lancashire County Council and builds on Krol Korlett's experience in the heritage and commercial office sectors.
Start on site was slightly delayed due to COVID-19, but the Krol Corlett team worked closely with the client to develop a robust safety plan and method statement to allow the project to commence in early May. This included the use of a goods hoist to control the movement of materials and waste on site and limit visitors.
The 40-week programme, due for completion in February 2021, involves a complete remodelling of the three-storey building, with open plan and cellular offices on the first and second floors, and a ground floor co-working space that will provide an incubator environment for fledgling digital businesses.
Krol Corlett began the project with a complete strip out of the building back to shell and core, involving design and implementation of temporary works to enable structural alterations for a new internal layout. A key element of the brief was to retain the character of the building while updating it for 21st century occupiers. Krol Corlett will preserve the façade, strip back the internal walls to the brick and expose the trusses, restoring these features to incorporate the original construction materials in the interior design. Historic signage and posters found on site will also be preserved for display in the finished development.
The refurbishment includes a high-end fit out across all areas, including acoustic glazed partitioning, decorative and acoustic ceilings and a living wall. The project also includes a high specification mechanical and electrical installation, providing the connectivity required for innovative digital businesses.
Gary Pearse, Head of Estates, from Lancashire County Council commented: "Fraser House is an extremely important project for Lancashire County Council that involves improvements to an existing property asset in order to provide long-term return on investment and create opportunity within Lancaster and across the county.
"We needed a construction company that could deliver a project that is both sympathetic to the heritage building and will offer a stylish, contemporary environment to leading edge digital companies. Krol Corlett has the track record and collaborative approach to deliver on those aims and the company's response to working around the challenges of COVID-19 to get the programme underway has been very impressive."
Krol Corlett director, Dan Tebay, added: "This is our first project with Lancashire County Council through their Partnering Framework and we're proud to be taking such an active role in helping the local authority to achieve their growth strategy.
"The project is a key step in Krol Corlett's continuing growth in Lancashire. We have invested in opening our Preston office to enable us to serve Lancashire and the Fylde with a local team and we look forward to adding the completed Fraser House development to our portfolio early next year."