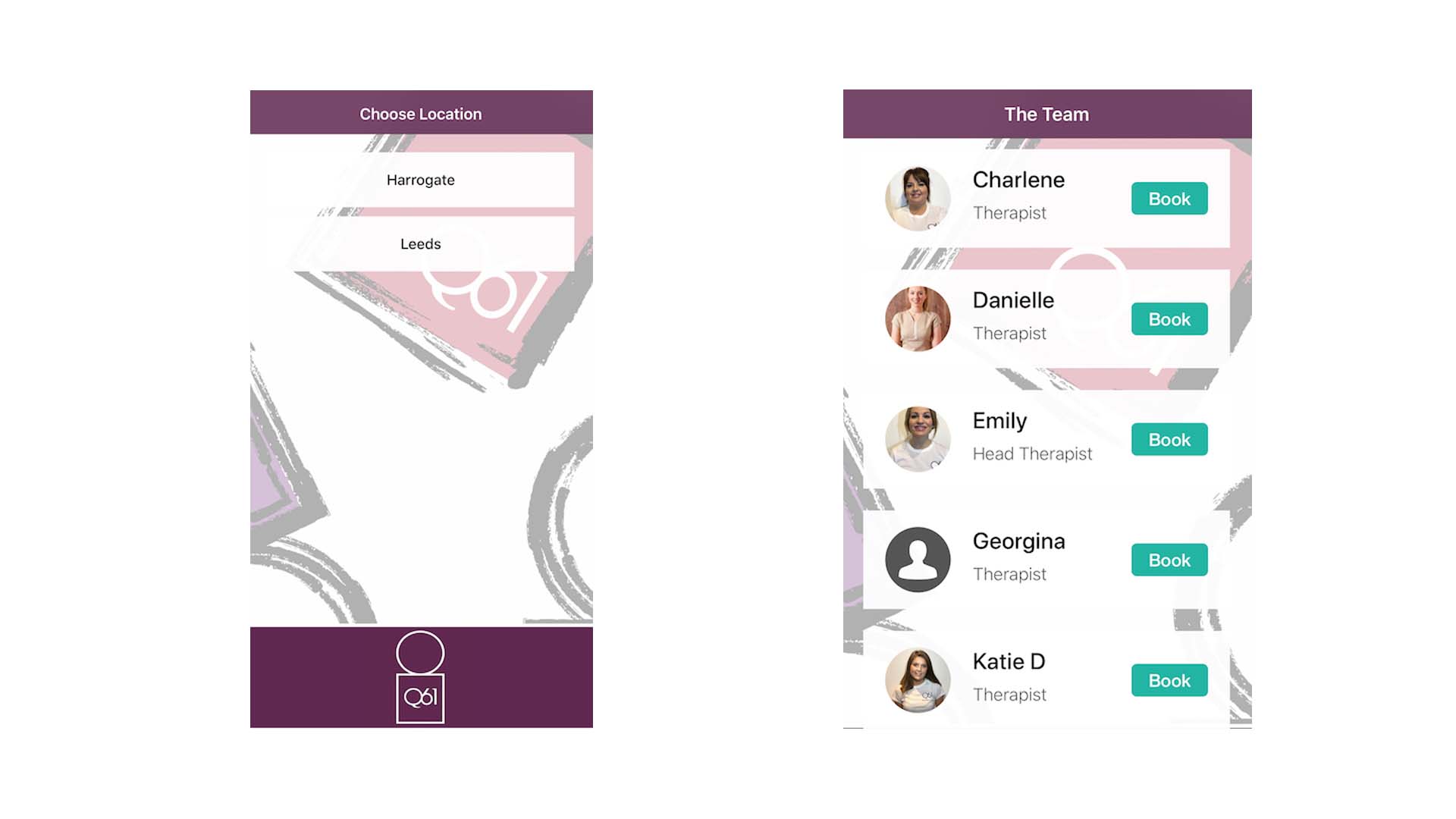 Q61, the award-winning Yorkshire-based salon group, with nail and beauty studios in Leeds and Harrogate, has launched its own app. In line with the beauty group's custom-centric business model, the launch of the innovative new mobile app, which among other features allows clients to quickly, and easily, book their beauty appointments is designed to further enhance the customer experience for Q61 clients.
Q61, which launched in November 2015 and now boasts two centrally located beauty studios in Leeds city centre and Harrogate town, is a directional beauty business defined by its experiential beauty experience and its commitment to the client experience. Its two luxury nail and beauty studios have been designed around meeting their clients' needs, both in terms of service and facilities. In addition to a varied and on-trend service menu, both salons boast additional features – including a coffee shop in the Harrogate salon – which have been included specifically to make their clients' salon experience uniquely stress-free and enjoyable.
The launch of this app, which facilitates the booking process for Q61 clients, is a further example of the salon group's dedication to its client experience.
The app, which is free to download and easy to use, has been designed to be both aesthetically pleasing and practically useful. Giving clients easy access to the online booking system for both Q61 salons, it allows customers to choose from both salons' extensive service menus, and quickly and conveniently book an appointment. The Q61 app also allows clients to choose their own therapist, with a full list of names and headshots of each member of Q61's talented team making the process even easier. Additionally, the app allows each client to retain their booking history, making it easy to keep track of when their next beauty appointment is due.
Helena Linsky, Co-Director, Q61, explains, "At Q61, we're always evolving and we're committed to constantly thinking of news ways to enhance our clients' experience. We strongly believe that launching our own app is both a natural progression for the business, and an essential step in taking our premium customer care to the next level."