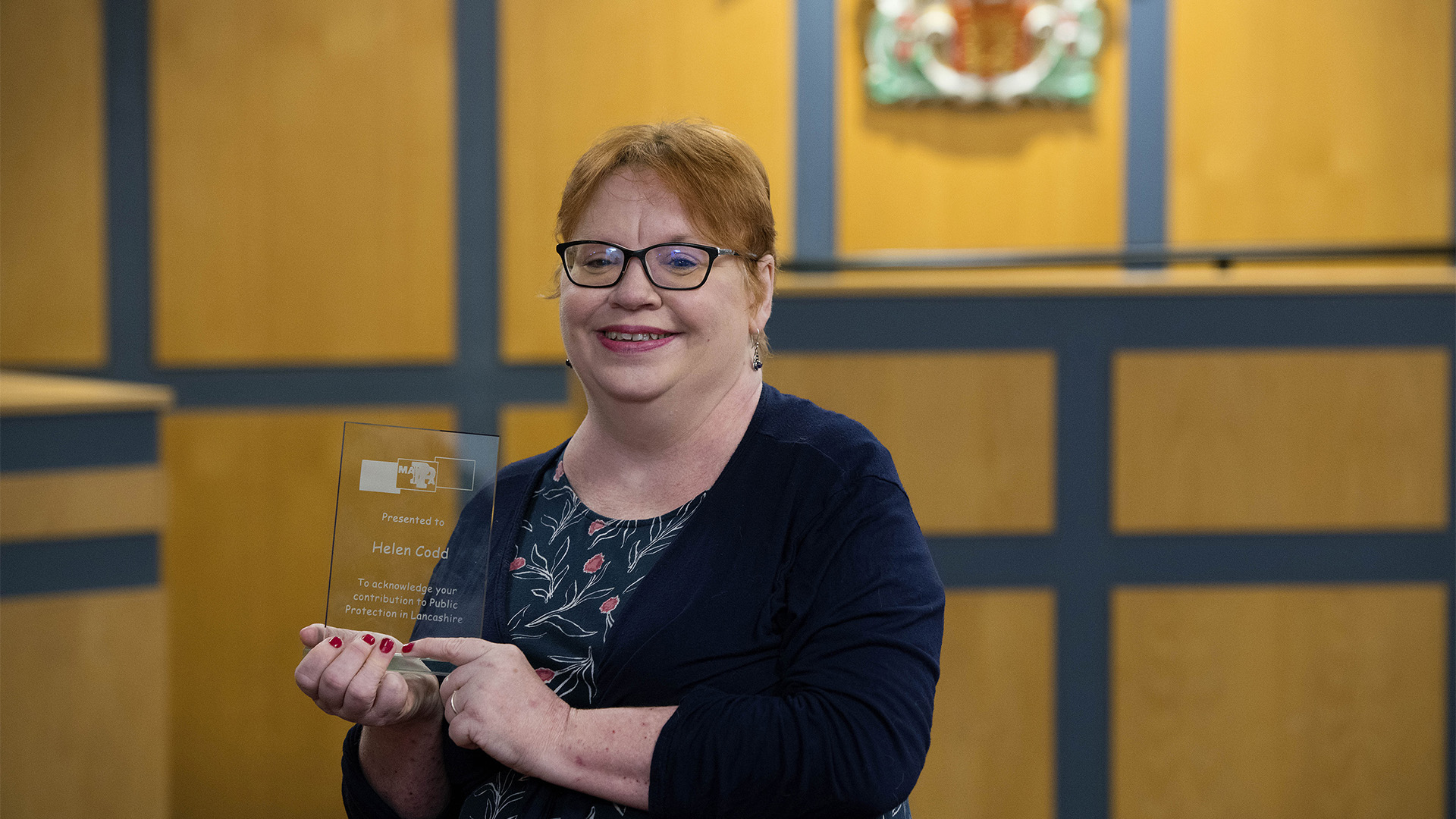 A University of Central Lancashire (UCLan) professor has been recognised for her contribution to public protection in Lancashire.
Helen Codd, a Professor of Law and Social Justice, has received a Multi-Agency Public Protection Arrangements' (MAPPA) Award after spending seven years as a Lay Advisor to the Lancashire MAPPA Strategic Management Board.
The group manages sexual, violent and dangerous offenders once they leave custody and are in the community, including registered sex offenders.
Professor Codd, who was selected for her role by the Ministry of Justice, said: "I'm thrilled and honoured to receive this award after serving the maximum tenure of seven years.
"I was delighted to offer my expertise to MAPPA and it's been such an interesting role as I've worked with a wide range of professionals who are doing their very best to ensure public safety within Lancashire."
The MAPPA Awards are given annually to people who have made a direct impact on public protection, therefore public safety, within the red rose county.
Professor Codd worked alongside senior police officers, prison governors and staff, and senior probation managers, and also representatives from organisations including adult social care, the Department for Work and Pensions and the Fire & Rescue Service.
Her role has involved attending and participating in Board meetings, and also attending a range of meetings where decisions are made in relation to the monitoring of violent and sexual offenders in the community.
She has also played an active role in the annual audit of decision-making, with an emphasis throughout on ensuring consistency, and making sure the right balance is struck between human rights and public protection.
Professor Codd, who has published research on prisons, prisoners' families and punishment during her academic career, added: "My experience with MAPPA has enabled me to understand, and explain to my students, how many resources go into protecting the public, whereas most media coverage only focuses on the small minority of cases where things do not go as planned."
In 2018, she was invited to be a keynote speaker at the United Nations Headquarters, in New York, to celebrate the International Day of Older Persons.