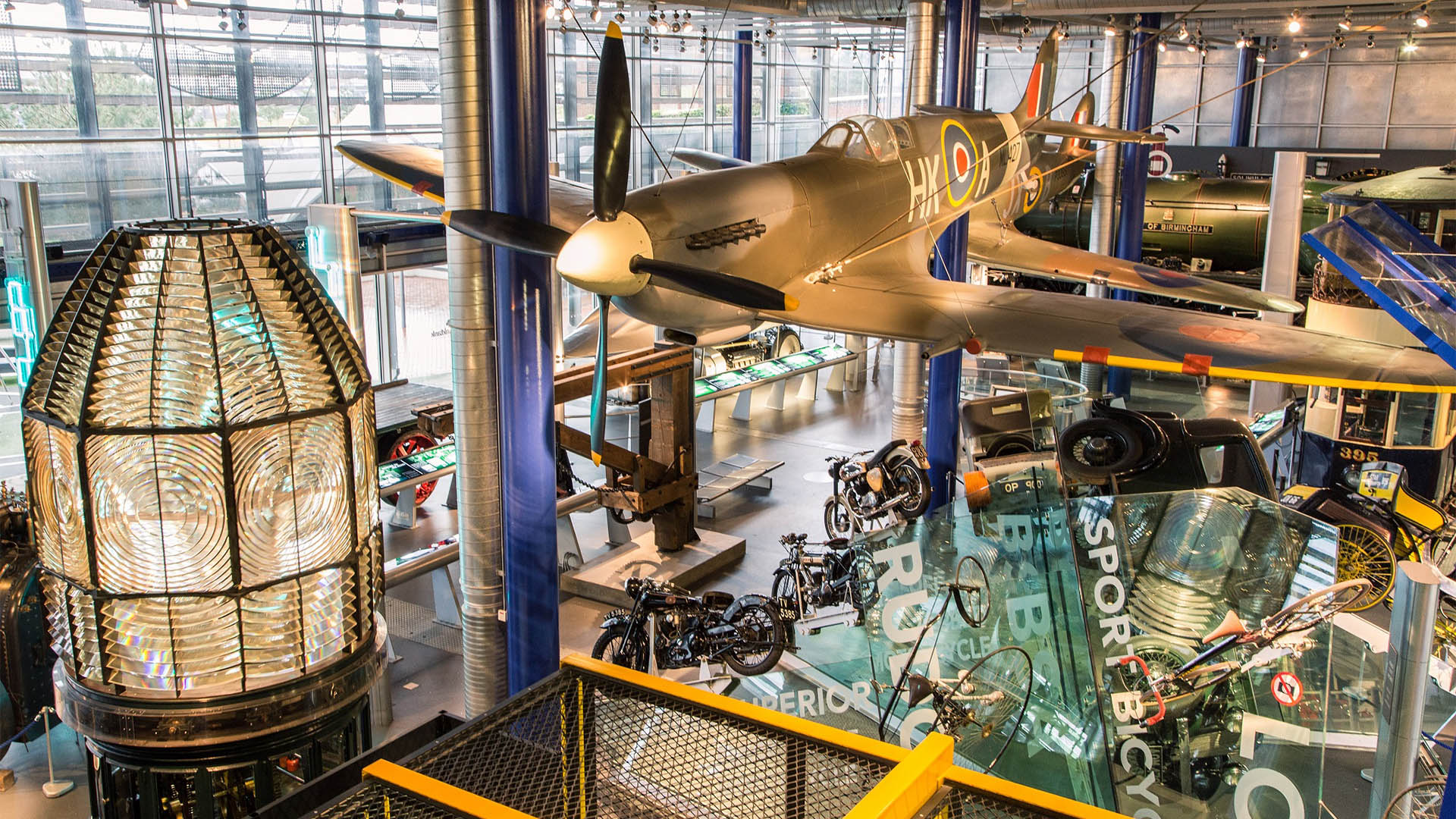 Thinktank, Birmingham Science Museum welcomed a record number of visitors through its doors during the February half term school holiday, which was the busiest since the museum opened in 2001.
The award-winning science museum, which is part of Birmingham Museums Trust, saw over 17,600 visitors during the popular week. The record figures follow the launch of MiniBrum, a new interactive mini-city gallery in May 2019, which was designed with the help of children and families.
In its first year MiniBrum has proven to be a hit with visitors and played host to high-profile events, including BBC Children in Need in November 2019.  The Duchess of Cambridge also visited in January this year to launch the '5 big questions on the under 5s', a new landmark UK-wide survey which aims to spark the biggest ever conversation on early childhood. The gallery was supported by funders, including support from the Inspiring Science Fund, which is co-funded by the Department for Business, Energy & Industrial Strategy (BEIS), UK Research and Innovation (UKRI) and Wellcome.
During the Birmingham half term holiday, Thinktank ran its latest Destination Space programme, in partnership with The Association of Science Discovery Centres and the UK Space Agency, sharing some of the most exciting recent developments in UK space exploration and space science with visitors.
This summer a new permanent gallery will open exploring climate change and the impact that humans are having on the planet.
Janine Eason, Director of Engagement at Birmingham Museums Trust, said: "We were blown away by the number of visitors we had during the recent February half term holiday. It's the busiest we've had since we opened nearly 20 years ago, and we're really pleased that Thinktank continues to be such a popular destination for families looking for a fun and inspiring day out.
"We have some exciting plans for the rest of the year, including celebrating MiniBrum's first birthday and opening a new gallery focusing on the important topic of climate change. We look forward to continuing to welcome visitors throughout the rest of the 2020."
Thinktank has over 200 hands-on displays and showcases highlights from the city's science and engineering collection, including the Smethwick Engine which is the world's oldest working steam engine. See more at www.birminghammuseums.org.uk/thinktank.