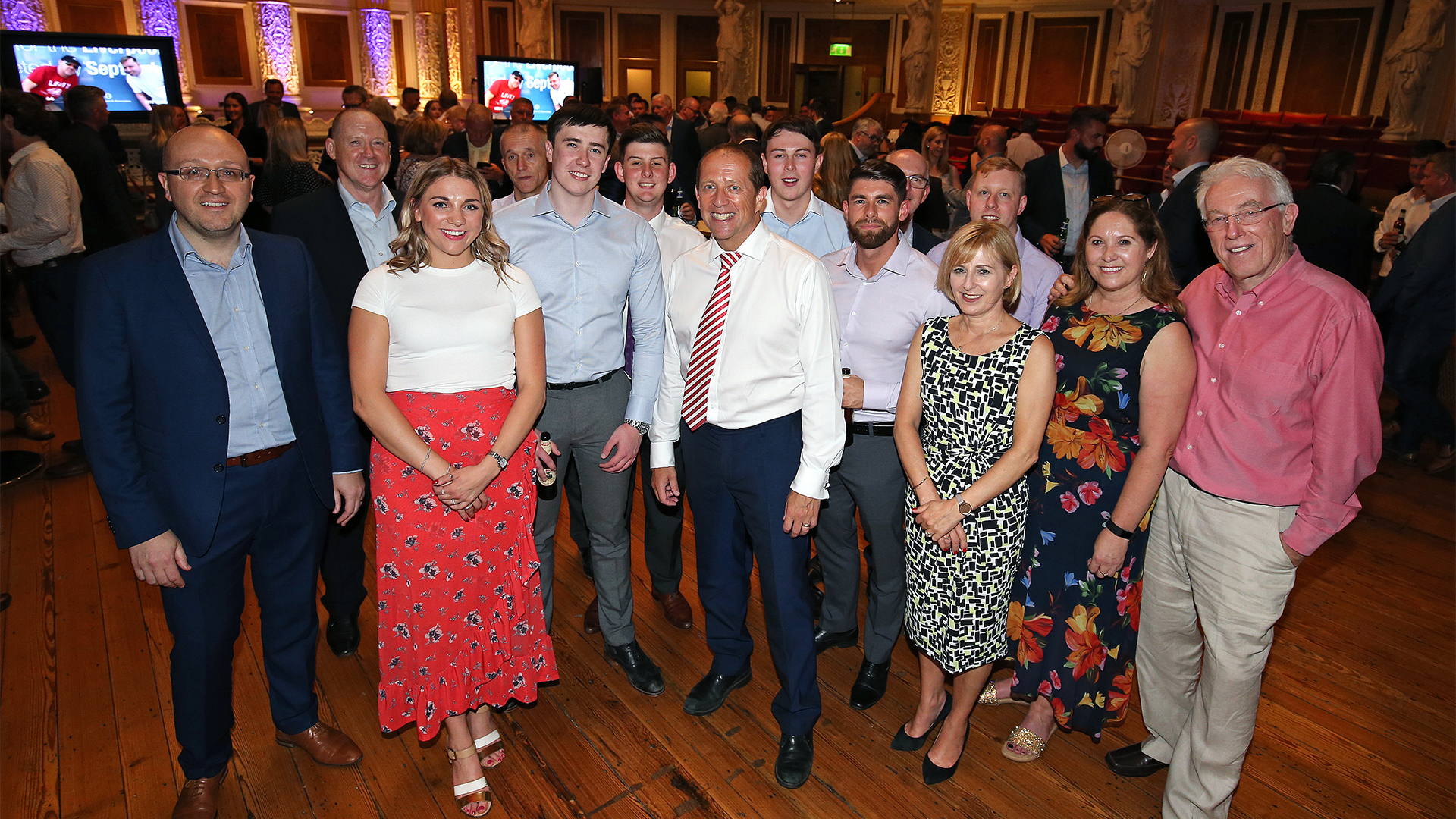 Liverpool-based mechanical and electrical engineering consultancy, Steven Hunt & Associates, have marked their landmark 30th anniversary in style, with a celebration at Liverpool's St George's Hall. It comes as Steve Hunt, the firm's founder and MD, also took home the prestigious Outstanding Achiever Award at the 2019 North West Regional Construction Awards.
During the evening, held in the hall's elegant Concert Room, guest of honour, Mayor of Liverpool, Joe Anderson, joined movers and shakers in the sector, plus friends and clients of the company from across the city region business community, to help Steve and his team celebrate the milestone. Even the company's mascot, Sock Monkey, made a special appearance to entertain guests! Since launching in 1989, Steven Hunt & Associates has gone on to become the go-to m&e firm in the North West, working on some of the city region's most iconic buildings, and are currently the only m&e BIM level certified consultancy in the region.
The cherry on the cake came the following night, when Steve won at the thirteenth NWRCAs, held at the Titanic Hotel Liverpool – recognised as one of the most significant celebrations of best practice and best value in the construction sector across the North West.
Steve Hunt, managing director and founder of Steven Hunt & Associates, said:
"Liverpool holds such a special place in my heart and it has always been my vision to set up a consultancy that would deliver high quality building services that the city and our industry deserves. From being a company of one to the dedicated 21 strong team that we have today, the vision has always been 'the best people, to do the best jobs, for the best clients' and this created the foundation of the company that has served us well over the years.
"I would like to take this opportunity to thank each and every person that has supported the company over the last three decades, and I look forward to seeing it flourish over the next thirty years!"
On receiving his award at the NWRCAs, Steve added:
"Again, this award would not have been possible without the incredible team of people that I have built around me over the years. I am honoured by their dedication and hard work that they show on a daily basis. To win the Outstanding Achiever Award during our momentous 30th year is just wonderful."
Steven Hunt & Associates have worked across a wide range of sectors including healthcare, residential and education. Notable projects include Paddington Hotel in Liverpool, Eclipse residential development at Baltic Triangle, Royal Bolton Hospital, Royal Court Theatre in Liverpool, North Manchester General Hospital and Cypress Building for the University of Liverpool. The firm has also been appointed to work on the new Rutherford Cancer Centre in the Knowledge Quarter.