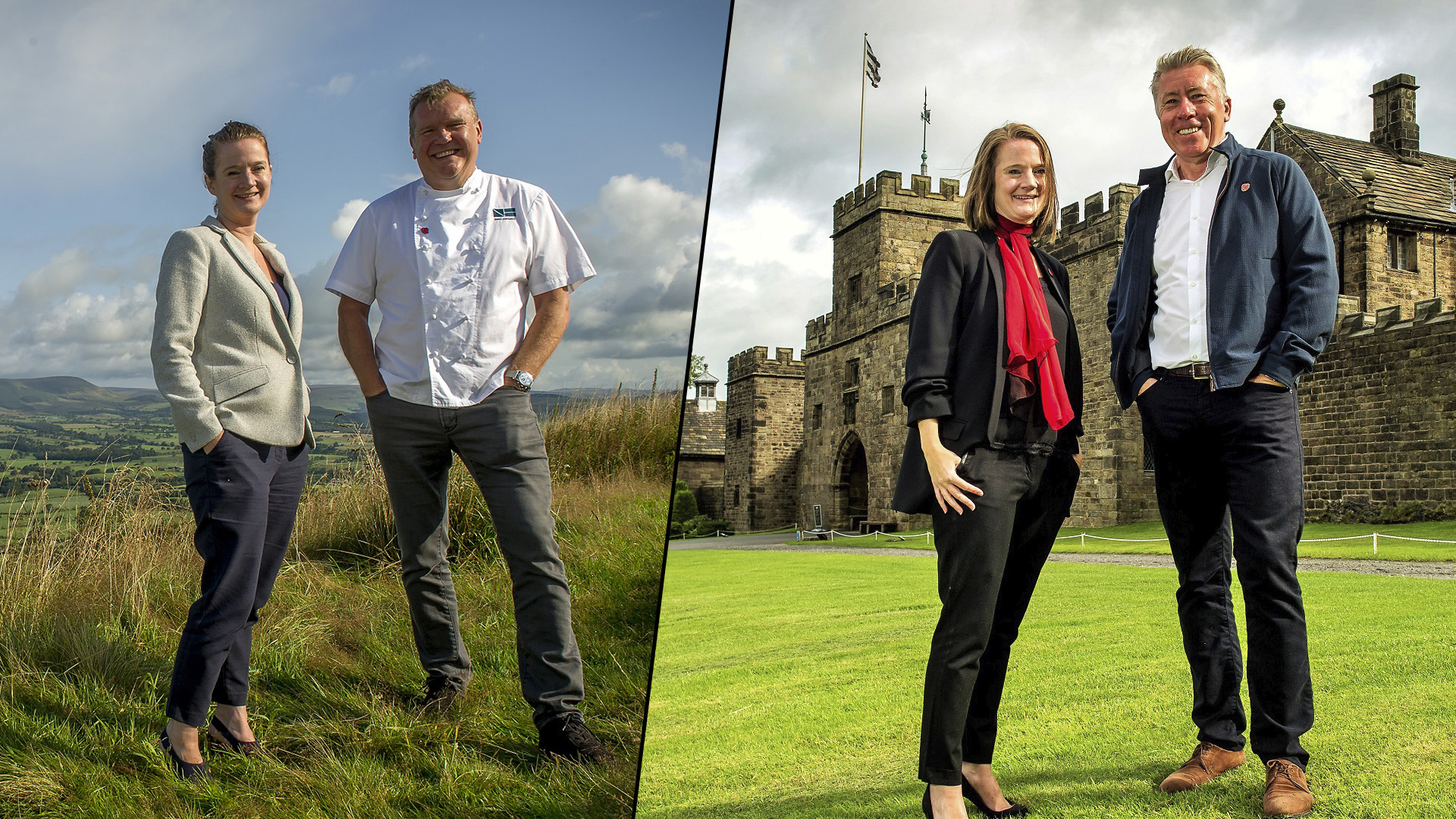 County food champions, Marketing Lancashire, have provided the introduction to the new Lancashire Cook Book – Second Helpings, as part of their Taste Lancashire campaign aimed at raising the profile of the county's incredible food and drink and increasing food tourism.
Second Helpings is the follow-up to Meze Publishing's first Lancashire Cook Book which was published in 2016.  Just as the title suggests, this new publication provides a healthy portion of new food stories, serves up an array of new producers and introduces the county's Taste Lancashire Ambassador Chefs.
On sale this week, Second Helpings also coincides with the naming of two new Taste Lancashire Ambassadors Paul Heathcote MBE and Nigel Haworth – who were amongst the very first to champion the county's food producers and bring them to national attention.
Rachel McQueen, Chief Executive of Marketing Lancashire met with both Paul and Nigel to welcome them as Taste Lancashire Ambassadors "We have such talented and passionate chefs in Lancashire who work every day with some of the finest produce in the UK,  and much of this is nurtured, grown and reared here in Lancashire.   Our Taste Lancashire Ambassadors, above all, understand the value of the county's farming, growing and manufacturing heritage and the opportunities provided by a whole new wave of artisan producers bringing new products, fresh ideas and recipes to the great Lancashire larder.
"Paul and Nigel have inspired many young Lancastrians into the kitchen and today these chefs are also making their mark at the highest level.  We're very proud to be working with all our Taste Lancashire Ambassadors, partners and producers who together, are more determined than ever to bring the county's unrivalled food & drink offer to national and international attention."
Included in the introduction to Second Helpings is a roll call of the county's Taste Lancashire Ambassador Chefs; Mark Birchall (Moor Hall, Ormskirk), Chris Bury (Cartford Inn, Little Eccleston), Lisa Goodwin-Allen (Northcote, Langho), Stosie Madi (Parkers Arms, Newton in Bowland), Oli Martin (Hipping Hall, Cowan Bridge ) Tom Parker (White Swan, Fence), Steven Smith (Freemason's at Wiswell), Mark Taft (Assheton Arms, Downham).
You'll find more about the Lancashire Ambassador programme and comments from our Taste Lancashire Ambassador chefs on marketinglancashire.com, where you can also purchase the latest edition of the Lancashire Cook Book – Second Helpings.