As Royal Mail's modernisation programme gathers pace, 2022 will be the most significant year for franking machine users since the introduction of Mailmark™ in 2014. Royal Mail's relentless drive towards greater automation and improved efficiency will see the UK's foremost mail carrier only processing franked mail that contains the Royal Mail Mailmark™ barcode, signifying the withdrawal of non-Mailmark™ franking machines by the end of 2022. Changes to be introduced at the end of October 2022 will also affect the way Special Delivery & Royal Mail Signed For® services are processed via a franking machine with the discontinuation of the Royal Mail self-adhesive label.
At Franking Sense® we are already fully geared up to help you with the Royal mail franking changes. We've provided a summary of the changes below.
If you are still unsure how or whether these changes will affect you, please contact Franking Sense and they will be happy to guide you whether your franking machine is from them or from a different franking machine supplier. As an independent supplier, we can provide the impartial help and advice you need.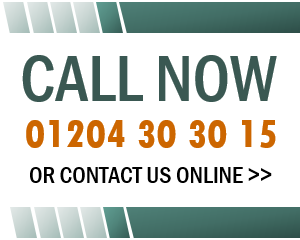 >> Decertification of non-Mailmark™ franking machines
When is it happening?
31st December 2022
What does it mean?
Franking machine users who do not have a Mailmark™ franking machine will no longer be able to frank their mail and send it though Royal Mail after the deadline above. From 1st January 2023, Royal Mail will no longer accept mail into its sortation system without a Mailmark™ barcode.
What do I need to do?
If your franking machine currently franks in red or if your frank looks like example A in the examples below,

you will need to switch your franking machine to a Mailmark™ one as your current franking machine will no longer work after the deadline.
We can make the process very straight-forward for you even if you've got a franking machine from a franking machine supplier other than us. In the vast majority of cases, we'll be able to migrate you to Mailmark™. We guarantee to upgrade your machine with no increase in current costs. Just call one of our consultants on 01204 30 30 15 and we will ensure you're compliant and ready for the changes with no interruption.
Mailmark™ barcoded impressions remain the focus and primary product for business mail users in the UK and, as a result, Royal Mail has eased the burden of switching to the new technology in their most recent price changes by offering large postage discounts to customers who switch. You can compare your current standard franking prices with the new Royal Mail Mailmark™ prices here.
Anything else I need to know?
We are suggesting you upgrade as early as possible to avoid any disruption to service – if you choose Franking Sense® to facilitate the upgrade it won't cost you any additional fees, so please get in touch to avoid any supply issues as the accelerated market demand may affect the ability to supply towards the end of the year.
To make the switch to Mailmark™, simply contact us today and we will be happy to help you.
>> Changes to the way Special Delivery & Royal Mail Signed For® are franked
When is it happening?
31st October 2022
What does it mean?
Where currently the item of mail is franked with the appropriate Signed for® or Special Delivery service through the franking machine and then a sticker for the corresponding service (as below) is then affixed to the mail piece, from midnight on 31st October, 2022, franking machine users will no longer affix the Royal Mail self -adhesive sticker.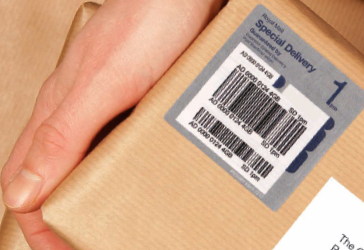 Instead, Royal Mail are introducing a new, wider franking machine indicia that will include a 1D barcode containing details of the service selected. The new indicia will look like this.

What do I need to do?
This will depend on the type of franking machine you have. Next-gen franking machines will have the ability to simply frank this new indicia directly onto the mail piece through the franking machine. For older franking machines, it is possible that a firmware or meter upgrade may be the prescribed course of action. In most cases this will be a simple process and it should be possible to migrate you to next-gen franking without any additional cost.
To find out if your franking machine is enabled for the new indicia or to upgrade to a next-gen franking solution, contact contact Franking Sense® and we will be happy to help you.
Anything else I need to know?
As so many businesses use the affected Royal Mail services, demand for next-gen. franking will increase significantly as the 31st October deadline approaches. In order to ensure that your ability to frank these services is not adversely affected, we recommend taking action as soon as possible.
>> Even stamps are changing!
Stamps haven't escaped the barcode revolution either as Royal Mail is moving to a new barcode system for stamps through 2022.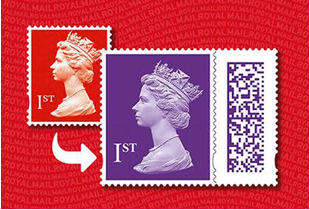 When is it happening?
31st January 2023
What does it mean?
You will not be able to use non-barcoded stamps after the deadline.
What do I need to do?
You can exchange any non-barcoded stamps for barcoded ones free of charge under Royal Mail's 'Swap Out' scheme, which opened on 31 March 2022.
>> We're only an e-mail or phone call away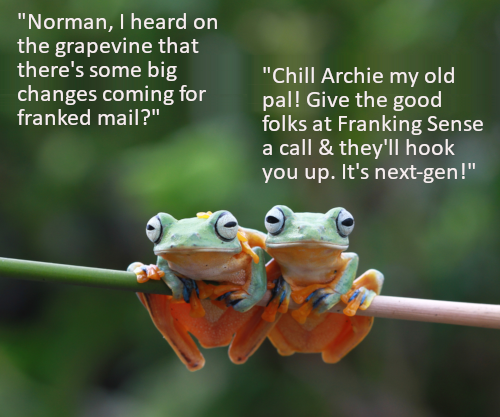 If you need any help regarding the Royal Mail changes, please contact Franking Sense and they will be happy to help you.
This article first appeared on https://www.nationwidefrankingsense.co.uk/news/guide-to-royal-mail-franking-changes-2022