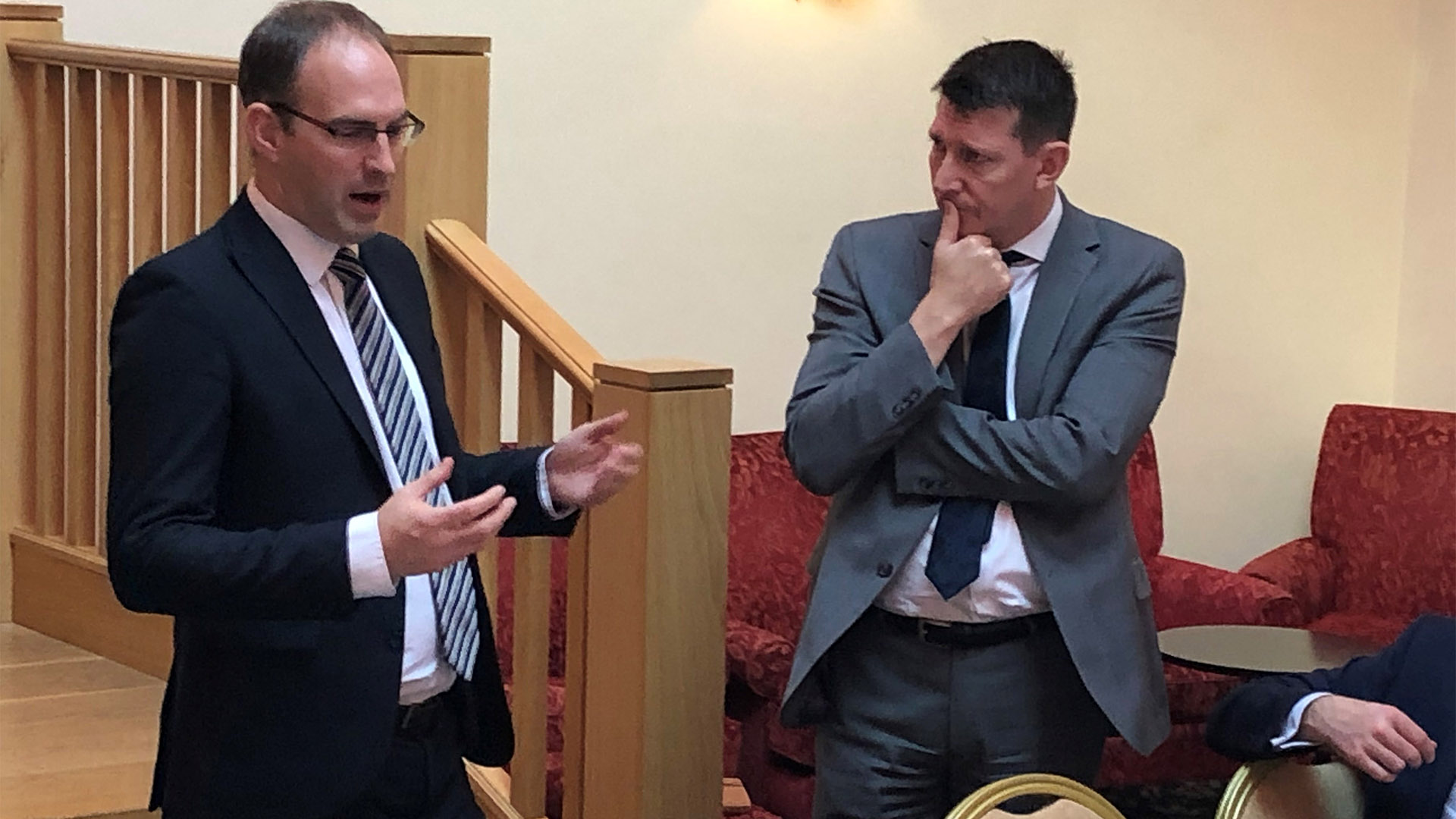 The chief executive of Liverpool John Lennon Airport John Irving was the guest speaker at the latest Downtown in Business 'Leaders Lunch' event, hosted at the Villa Hotel in Preston.
The Airport boss, who was previously the Financial Director of Premier League club Newcastle United, was in conversation with Downtown CEO Frank McKenna.
Irving explained that Liverpool saw itself a regional airport, serving the whole of the Northwest, not just the Liverpool City region. With 5million passengers in the last twelve months, the ambition is for LJLA to add a further million customers over the next decade.
"We recognise that we are not an international Airport, but we compliment rather than compete with Manchester. We will never have as many routes as Manchester, but we do offer a customer focussed and convenient approach to your journey. Our strapline is 'faster, easier, friendlier' and I believe that we do deliver that."
On Brexit, he admitted that until very recently there had been little practical impact on the industry. However, in recent weeks two airlines, who have booked slots to fly from Liverpool in 2019, have pressed the pause button on the deal until the outcome of a deal with the EU is clarified.
Following the event, Frank McKenna commented:
"John always provides an insightful and entertaining contribution when he speaks at our events. His thoughts on aviation and the wider transport agenda were informative – and it is always great to hear some of his tales from his time in football."
Downtown in Business is hosting an 'After Dark' event at the Airport in the New Year, when you will have an opportunity to see behind the scenes at LJLA. For further details contact charlotte.davies@downtowninbusiness.com