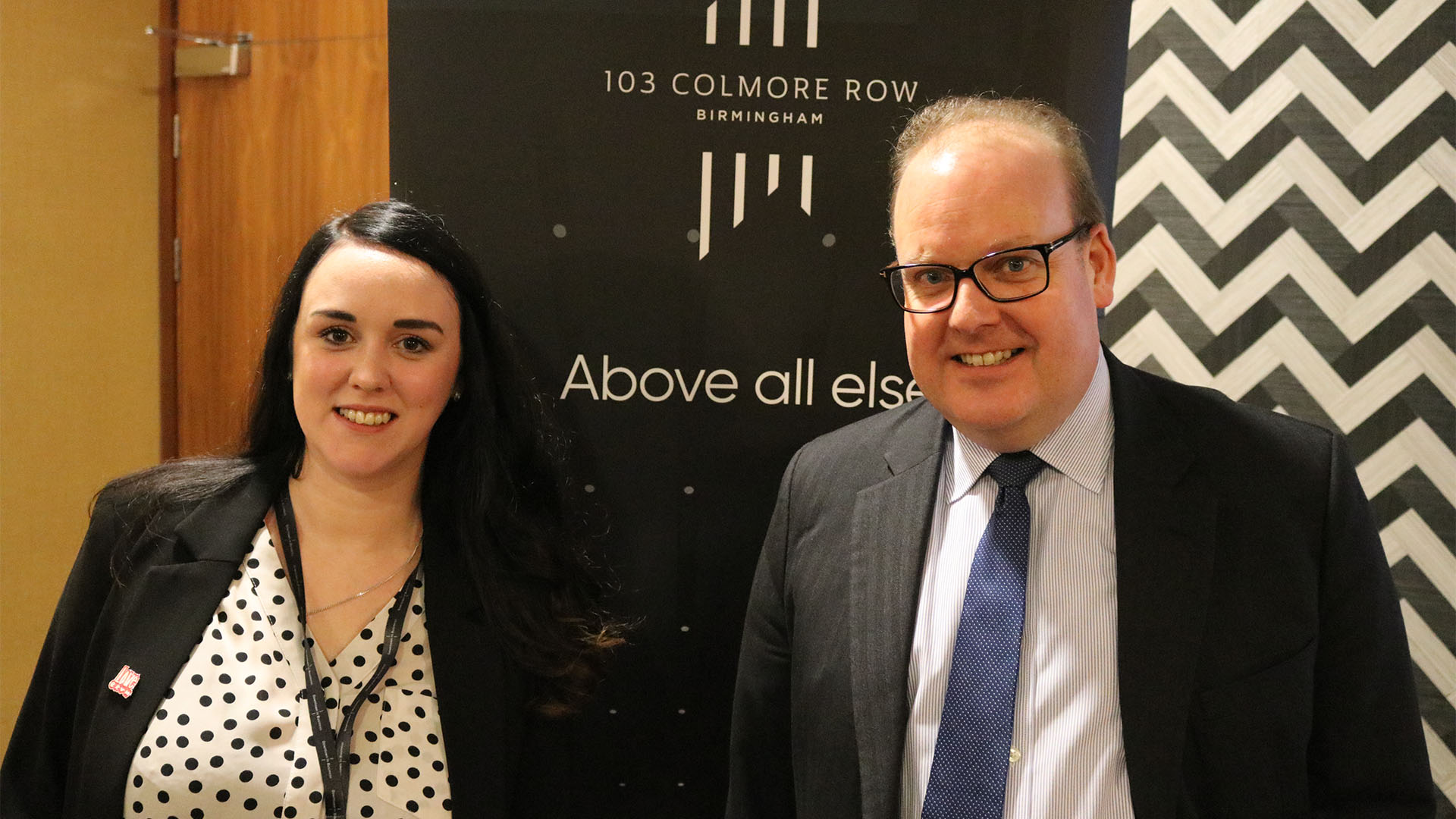 Downtown in Business Birmingham hosted the first Birmingham Property Club event of 2020 at the fabulous Opus Restaurant discussing the 103 Colmore Row development with developers Sterling Property Ventures and architects Doone Silver Kerr.
The event heard from James Howarth and Andrew Dawkins from Sterling Property Ventures along with architect Ross Kerr from Doone Silver Kerr, who took the audience on a journey from the conception to completion of the development and the plans for the future of the building.
Some of the key discussion points centred around the views from the building, including the ground floor and top floor restaurant space. James highlighted how every floor will offer great vistas, due to the unique location of the project on Colmore Row. From the 6th floor upwards, you will be able to see the entirety of Birmingham.
Another topic covered, was the need for the building to be future proof and ensuring that energy and service costs can be kept to a minimum for tenants.
Abby Goldie, Head of Business Support for Downtown Birmingham commented; "It was great to hear from James, Andrew and Ross about the 103 Colmore Row Development at the first Birmingham Property Club event of 2020.
"The development looks fantastic and will be a welcome addition to the city's office and hospitality offering. I for one can't wait for the project to be completed in 2021.
"I would like to thank Opus Restaurant for their amazing hospitality and Sterling Property Ventures for their presentation"
For information about future Downtown Birmingham events contact ajay.dhunna@downtowninbusiness.com or register for our regular email updates here.