Almost a year to the day since I started my time with Downtown, I have found myself reflecting on the crazy year we have all been experiencing since March 2020. Coming into the world of work as a pretty naïve graduate with very limited experience of the business world, just as a pandemic is starting probably isn't anyone's ideal choice – but also not one I'd even imagined as an option as we edged closer to lockdown.
4 days in the office and moving to home working, was not quite how I had planned out starting a new job… being the meticulous planner that I am, this wasn't quite how I anticipated my first week in my new job would go and to think back now, it's a pretty crazy concept having to learn a brand new job via Zoom & Microsoft teams, the platforms we have all grown to love… (and be sick of the sight of at the same time!)
But looking to the wider lockdown, and the growth of platforms like Zoom and my favourite – TikTok, it poses the question – was lockdown all bad? Now don't get me wrong, lockdown has hardly been sunshine and rainbows for anyone, but the way it has kept us in touch and helped us to forge relationships that may have gone a miss without these platforms is pretty incredible. From team drinks on a Friday evening to Zoom quizzes with friends and family – it has changed the way in which we can communicate, work and make use of social media for the better in the long term.
The use of these platforms has created trends that I don't think anyone anticipated. I can safely say, most of the things I have bought and things I have picked up on, came straight to me from across social media, or more specifically global phenomenon – TikTok. From crazy dances to people you've never even met helping you to stay sane throughout the pandemic – this and encouraging me to watch all the documentaries Netflix had to offer and taking it back to the first lockdown, it begs the question – did Carole Baskin really kill her husband and feed him to the tigers? We will never know…
Sometimes you've got to make the best of a bad situation, and in doing this, lockdown life went hand in hand with myself and my mum singlehandedly keeping Jeff Bezos' bank balance at its height, and therefore having lots of spare cardboard boxes around… Who said you had to spend a summer in lockdown stuck inside? This little tip being one of the many reasons that my love for social media grows each day! ↓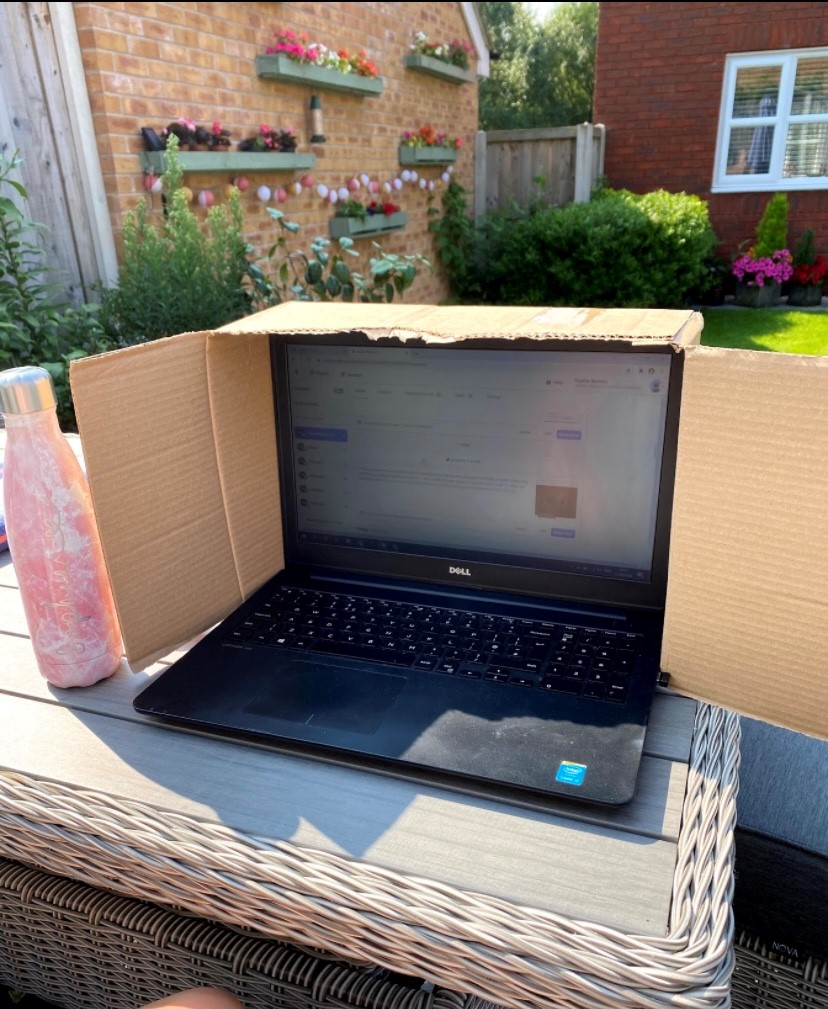 But all jokes aside, lockdown has taught me how to deal with how to take every opportunity that's thrown at you – yes fine, I'm sure I would have much preferred to have started at Downtown and spent the last year experiencing life at Downtown events and getting to meet all our wonderful members, but sometimes in life, you have no choice than to adapt to the life around you and I am very fortunate to have found myself one year later working with an incredible team, and celebrating my one year anniversary at Downtown in Business, just as it looks as though we are coming out the other side of lockdown.
I am ready and raring to go, all ready to experience Downtown in Business' spectacular catalogue of events and having learnt more in one year via Microsoft Teams & Zoom, than I ever have before.
Onwards and upwards in 2021!
Words by Sophie Rooney, Marketing Coordinator at Downtown in Business.