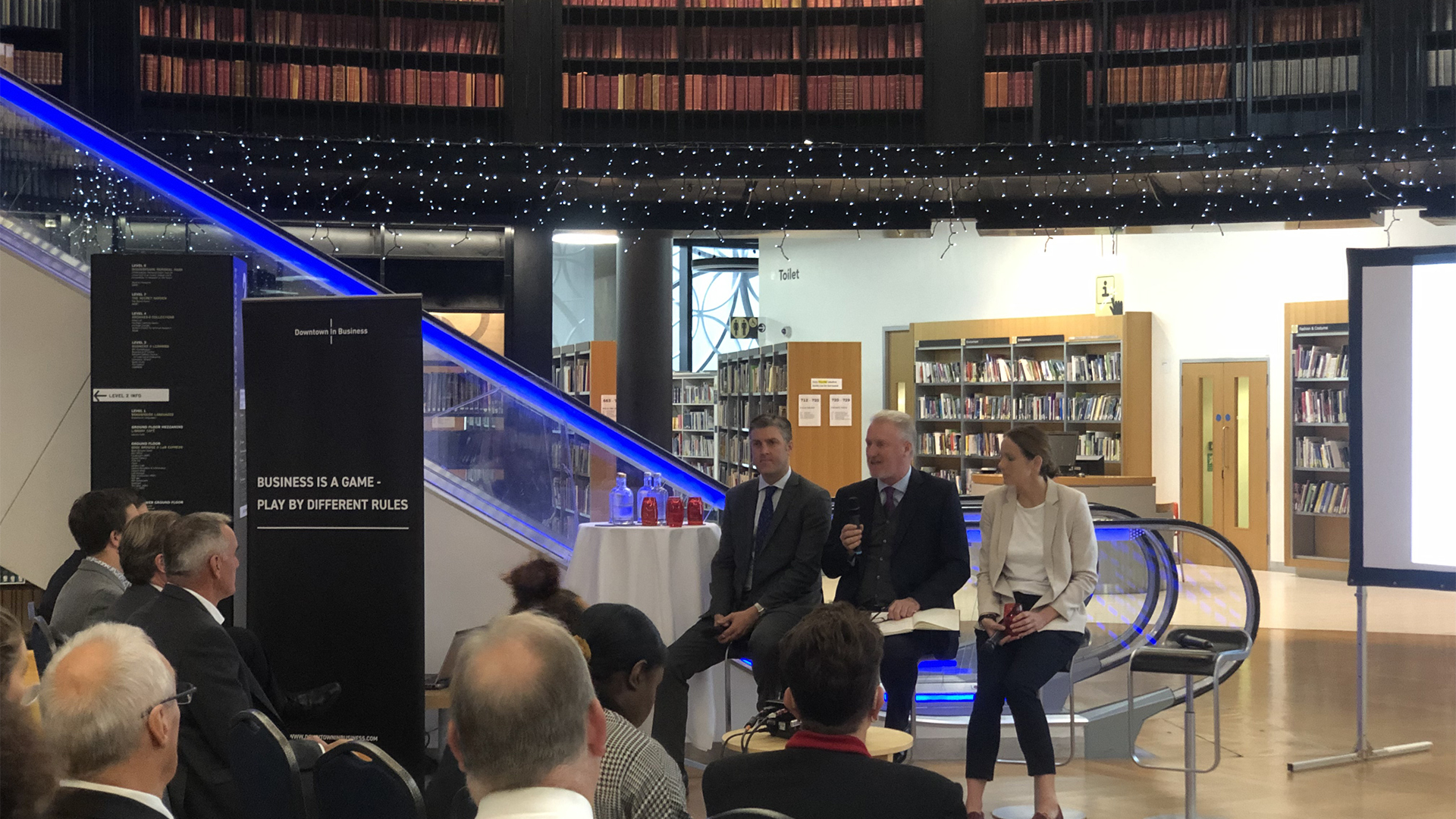 Downtown in Business Birmingham hosted a special event that discussed the role the West Midlands will play in the 2022 Commonwealth Games, one of the most illustrious games in the sporting calendar.
This event, which was hosted by Andy McIntyre from VSI, saw the CEO of the Games, Ian Reid, Nick Eastwood from Ricoh Arena and Commonwealth Games gold medalist Kelly Sotherton share their thoughts, opinions and hopes for the upcoming games.
The gathered audience heard from Kelly, her experiences of winning at the 2006 Commonwealth Games in Melbourne and how she hopes the legacy of the 2022 games will be to inspire young people and encourage a healthier city after the Games.
Kelly also stressed how it was important that the Games are a celebration of Birmingham and not just a sporting event, the focus of the world will be on Birmingham during the course of the Games.
Ian Reid, gave an update on how the Commonwealth Games team was progressing with planning and organisation of the event. He also commented that although the presence of the Commonwealth games team is not yet visible in the city, they have been working hard behind the scenes and in the next three years in the build up to the games we will see a lot more activity from the team.
For more information about upcoming Downtown events contact Adam Heard.