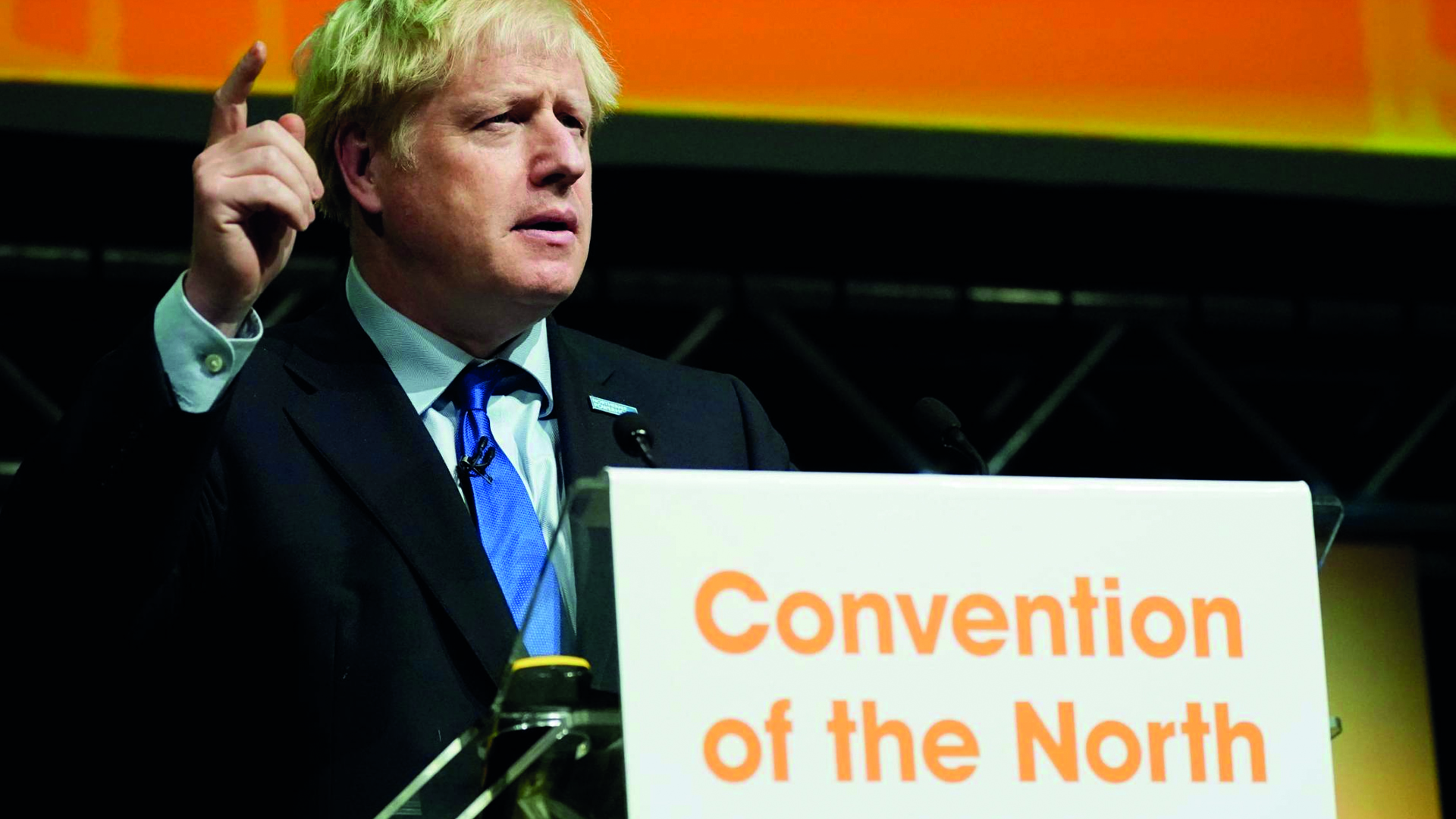 It's not every day you visit a disused steel mill in Rotherham, but this was the setting for the Convention of the North, held on the potentially perilous Friday 13th September.
Driving over, from Rochdale – because there was no other sensible way of getting there, due to the historic lack of Government investment in our transport network – I listened to John Humphrys confirm on the Today programme that the Prime Minister would be addressing the convention.
I wondered how it might work out, would he be welcomed with open arms, or would it turn out to be a nightmare that would haunt him?
Proceedings got off to a good start with the competent Dan Jarvis – Mayor of the Sheffield City Region and Barnsley Central MP – reminding us that it was the North that drove the industrial revolution and that with further devolution and resources we could, once again, be an engine for the country's economic growth. Asking what the audience thought was a collective noun for a group of Northerners, like the one assembled before him, he settled on 'an endeavour'.
Next up were several, what were termed, 'Voices of the Convention'. Mainly real people telling us exactly how it is to live, work, study, do business and spend leisure time in the North of England, sharing their thoughts on what would make the place better than it already is.
Speakers rightly challenged the London centric view of our part of England and Simone Roche, of Northern Power Women, set the convention alight with an impassioned contribution which was thought provoking in its challenge of gender stereotypes.
Regular readers will recall that I previously wrote in these pages that when Boris became PM the North would get a boost, not least, because Jake Berry MP was one of his close allies and regularly bends his ear about the need for further devolution.
And so, it has come to pass.
Jake made the point that in five years we have moved from the Northern Powerhouse being simply a slogan, to directly elected mayors, devolution deals in key parts of the country, record investment in regional transport and now representation at the cabinet table. As he said: "passing power to local people pays a dividend." Then he introduced the Prime Minister.
Boris did not disappoint.
Levelling up the powers for regional mayors and creating a new stronger Northern Powerhouse body, with locally chosen leader, were the entrees to the big announcement.
Transport devolution. He recognised the problems with getting around the North, he accepted that regional transport companies, like MerseyRail, performed better because they had greater local accountability. The PM said the North would now run their own trains, look after the track, set service patterns, agree fares, and manage stations.
Delivering much more devolution than previous Governments, including those of Blair and Brown, you might have thought the predominantly local government audience would have welcomed this with loud applause.
But they didn't.
I believe there were two reasons for this. First, the audience was predominantly Labour and they are far more tribal at a councillor level. Second, and Boris made the point, these local politicians now have responsibility for making the trains a success, which is no mean feat – it dawned on them the challenge ahead and the repercussions of failure.
Boris won't be haunted by the lukewarm reception, the pro-European protestors outside, or the odd heckler, but trains could be a nightmare for local Northern politicians if they don't now step up to the mark.
Simon Danczuk is a former MP and now advises and supports businesses on a range of issues.