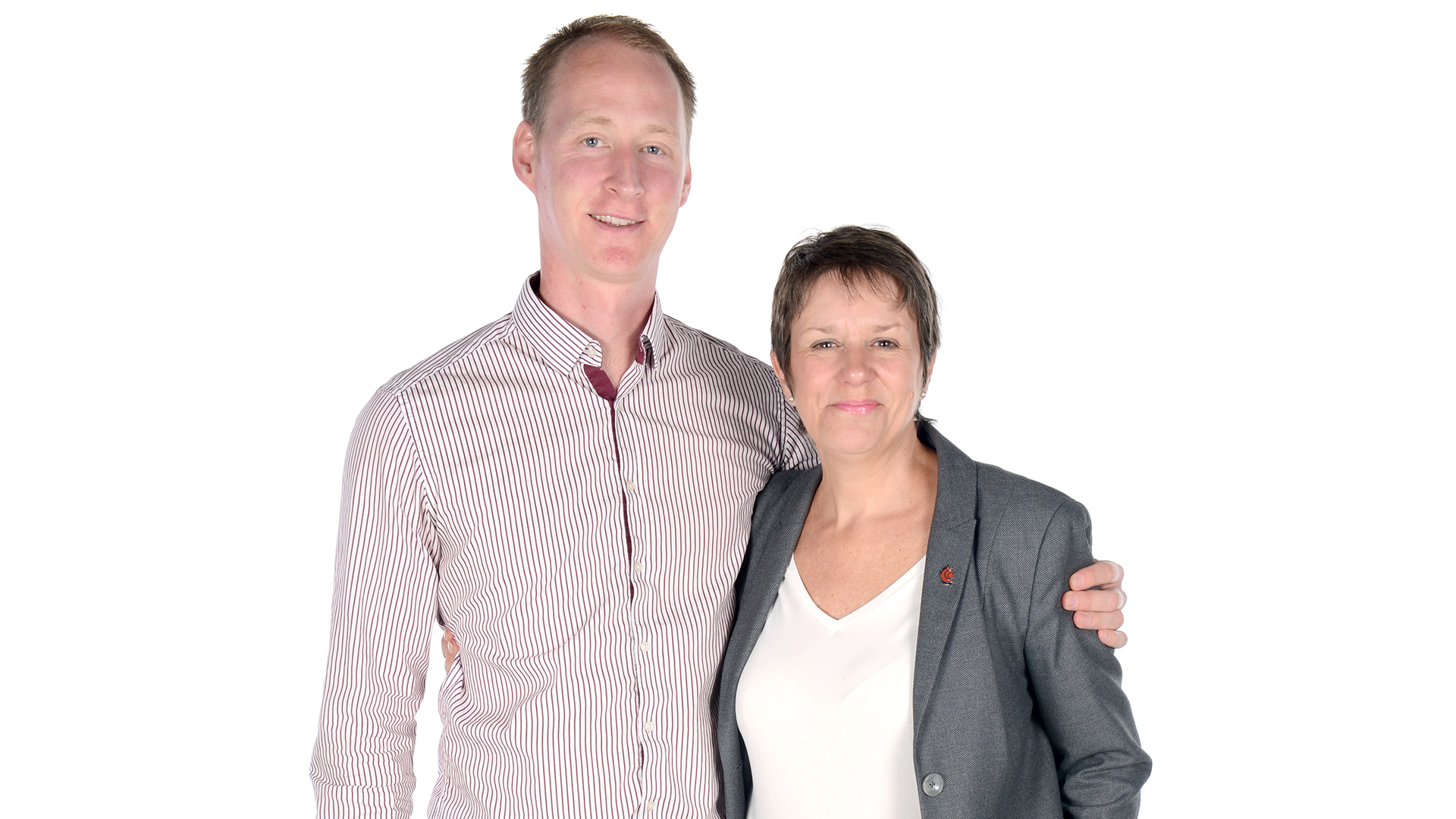 Dan Hill is to become Rosemere Cancer Foundation's new chief officer.
Dan, (38), will take over the reins at the charity on 1st June 2019 when current chief officer Sue Thompson (59), who has held the position for the last 22 years, steps down to take early retirement.
Currently Rosemere Cancer Foundation's head of fundraising, Dan has worked for the charity since October 2011 when he was appointed its East Lancs fundraising co-ordinator. It was a role he made his own for four and a half years, leading on a major campaign to build a new chemotherapy unit at Burnley General Teaching Hospital, until being promoted to the post he now holds.
Dan, who began his career in financial services before moving into the charity sector to work as assistant to the business development manager for Age UK Blackburn and Darwen, said: "I am absolutely thrilled to have been appointed Rosemere Cancer Foundation's new chief officer.
"We are a small team of six fundraisers, which currently includes myself and Sue, and three admin staff. We cover the whole of Lancashire and South Cumbria so there's quite some distance and a lot of out of office hours work involved but none of us would have it any differently as we're totally committed to Rosemere Cancer Foundation and the work it does to bring world class treatment to local cancer patients."
Dan, who lives in Darwen with his primary school teacher wife Sarah and their daughters Ebony (10) and Evie (seven) added: "I am passionate about the work that we do and the positive impact equipment, research and even simpler things such as the complimentary therapies that we fund has on patients' lives.
"Even in my time at the charity, I have seen the level of support we receive grow and grow as more people come to understand what we're about and I hope to continue this growth as chief officer as the more we all pull together, the more we can achieve."
Of Dan's appointment, Sue Thompson said: "I am delighted to be leaving the chief officer role in Dan's safe and capable hands. Dan is a great team player and we currently have an excellent team pushing for Rosemere Cancer Foundation's best future."
When not at work, Dan, who last year led a Rosemere Cancer Foundation fundraising expedition trekking the Great Wall of China, unwinds by running so he can take part in fundraising 5k and 10k running events, playing local league football and by turning out as an all rounder for Bretherton Cricket Club's first XI.
Rosemere Cancer Foundation works to bring world class cancer treatments and services to cancer patients from throughout Lancashire and South Cumbria being treated at Rosemere Cancer Centre, the region's specialist cancer treatment centre at the Royal Preston Hospital, which provides all regional radiotherapy as well as other specialised care, and at another eight local hospital cancer units.
These units are at the Royal Preston Hospital, Chorley and South Ribble Hospital, the Royal Blackburn and Burnley General Teaching Hospitals, Lancaster Royal Infirmary, Furness General Hospital, Westmorland General Hospital and Blackpool Victoria Hospital, where it is currently involved in an £150,000 appeal to build one of the UK's first acute cancer triage units, a 999 call or walk-in emergency unit that will enable Fylde patients to by-pass the hospital's busy A&E department should they become ill or suffer treatment side-effects and need immediate medical help and advice.
The charity funds cutting edge equipment, research, training and other cancer services and therapies that the NHS is unable to afford. For further information on its work, including how to make a donation, visit  www.rosemere.org.uk