Downtown Manchester has teamed up with sustainability champions Zellar, to celebrate the leading sustainability business in Manchester at the upcoming City of Manchester Business Awards 2021.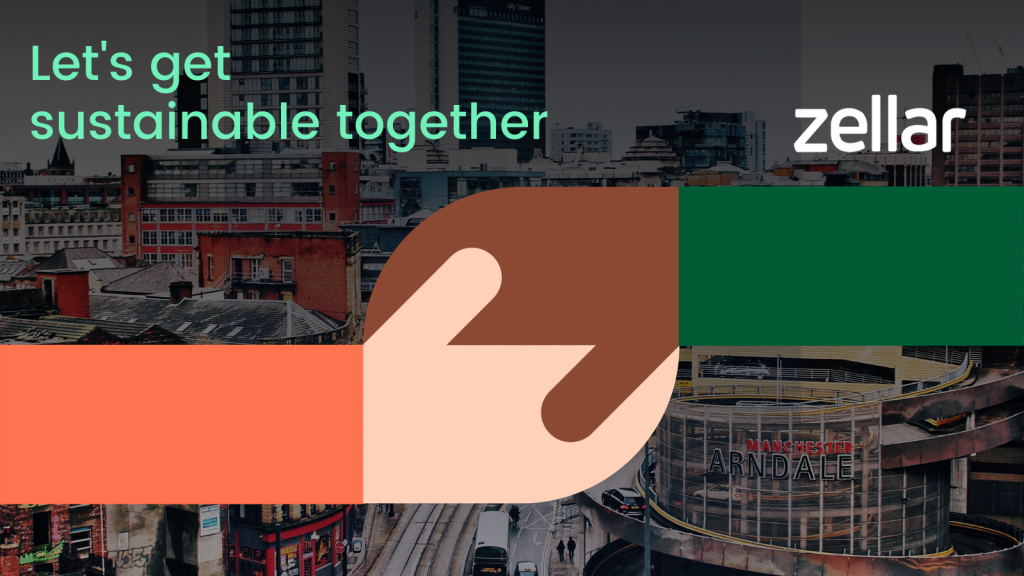 We will be presenting the special 'Zellar Sustainability Award' to one of the first 50 Manchester businesses who have started their sustainability journey with Zellar and who have demonstrated early commitment in driving down their emissions.
The City of Manchester Business Awards celebrate companies and entrepreneurs that have made a successful and significant contribution to economic growth in the city region.
Zellar is making climate action practical, affordable and accessible to business owners, accelerating their business towards Net Zero by 2030, and more.
Zellar is the world's first 'Sustainability-as-a-Service' platform. Their software platform enables businesses to measure, manage and amplify their sustainability journey in one place.
Downtown in Business Director Chris McKenna commented; "We are delighted to be teaming up with Zellar to recognise and celebrate sustainable businesses in the Manchester city region. Being a sustainable business is more important than ever and it is great that Zellar are coming to Manchester to help drive sustainability in the city.
Gary Styles Founder, CEO of Zellar added; "We're delighted Zellar is sponsoring a new Sustainability award at this year's City of Manchester Business Awards. It was clear to us very early on that as a proud city of firsts, Manchester was the city to launch Zellar. We've been overwhelmed by the passion shown by the city's business community in helping it become the UK's leading green city."
For more information on Zellar visit: https://zellar.com/manchester/
For further details about the City of Manchester Business Awards visit: https://downtowninbusiness.com/city-of-manchester-business-awards-2021/