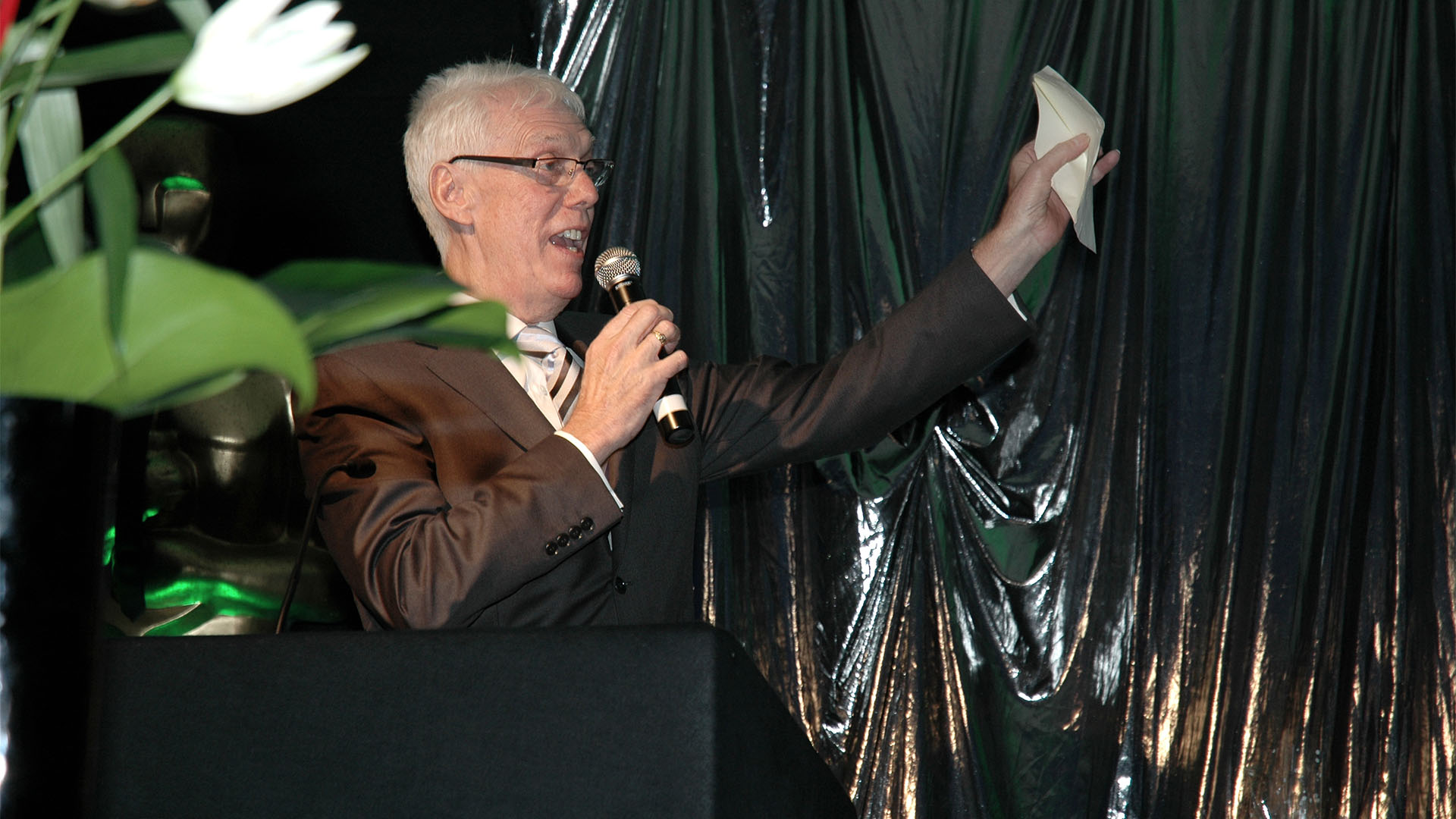 A Liverpool business legend passed away on Wednesday 9th December 2020. John Haynes of International Coaching Academy fame has left a big hole in the life of his family, his many friends and the city's business community.
John was one of the first people to sign up for a Downtown membership back in 2004. He was always a huge supporter of ours and was a regular at the DIB events throughout the last seventeen years.
He won a number of awards – he was most proud of being named as the 'sexy networker of the year' around a decade ago. I also remember he turned up at a Livercool awards evening one time in Black Tie attire, when the dress code was lounge suits. He, of course, carried it off with great aplomb and walked away that night with the 'best dressed man' accolade.
The genuine warmth and the minutes applause that was given to John at our Eighteenth annual 'Livercool' event at the Convention Centre last Thursday demonstrated the love and respect he enjoyed from all who knew him.
As I say, he did love the 'Livercool' awards – this was the first one he had ever missed. And so, as a lasting tribute to this lovely man, we will be presenting a 'Fly with the Eagles' award at all future 'Livercool' dinners in John's honour.
The last message he sent me was on the 9th September. He said, 'Hi Frank, I was doing a coaching masters zoom call yesterday and I was thinking about you, when I read this quote' – he went on to write a motivational quote and signed off 'You are a great leader and a dear and great friend'. I am sure many of you have had similar pick-me-up messages from John over the years. They will be missed. He will be missed. But he will never be forgotten.