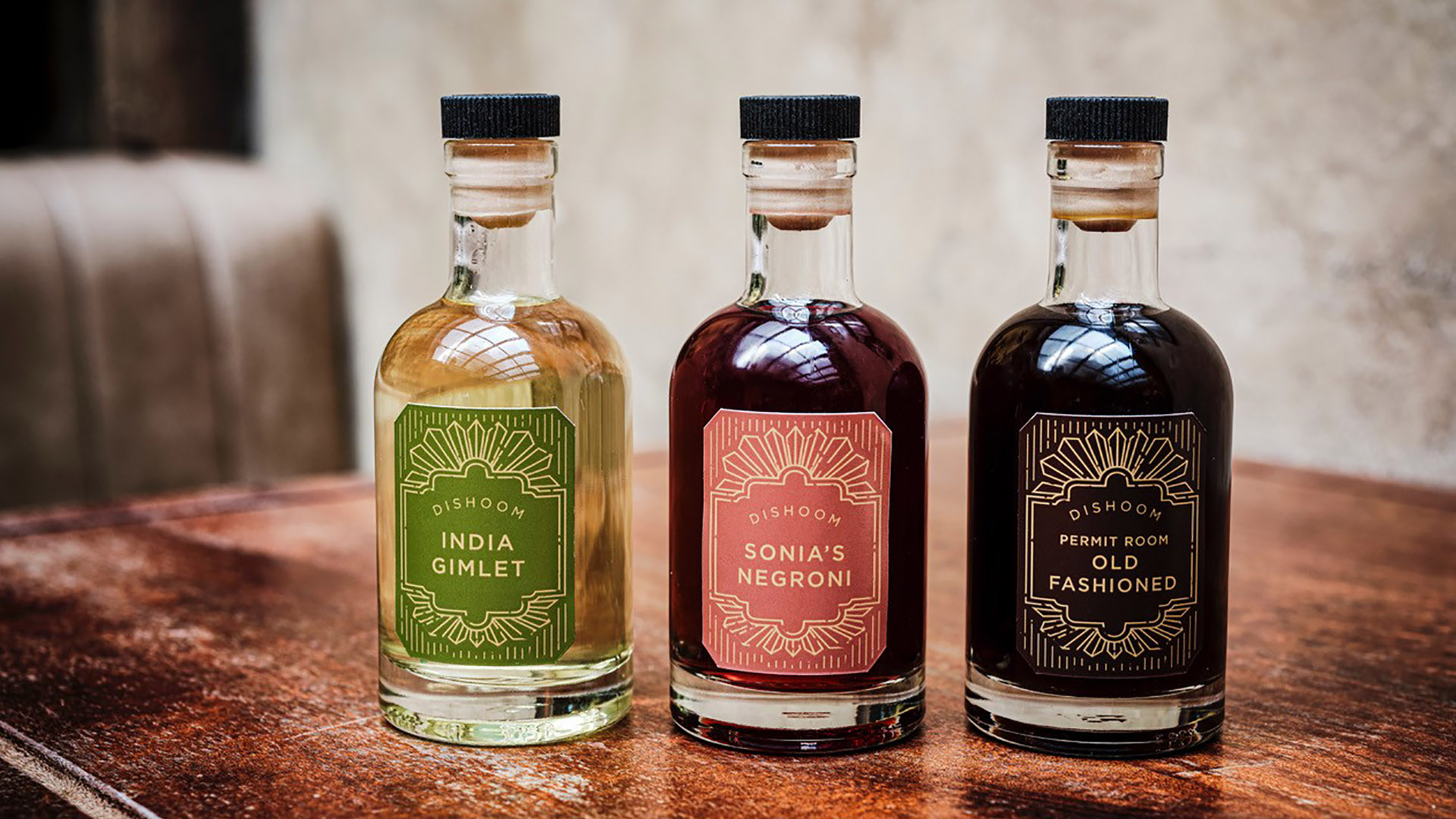 Yet more updates from the Dishoom Store, which today sees the arrival of the Dishoom Masala Dabba, and their first-ever collection of bottled cocktails from the Permit Room, which are now available to order for at-home enjoyment.
The Masala Dabba has been created as the perfect companion to the Dishoom cookery book, containing a collection of nine of Chef Naved's go-to spices and signature blends, thoughtfully presented in a reusable dabba (a silver metal storage tin for spices, as found in all Indian kitchens). Meanwhile, our daru-wallas have been busy in the Permit Room batching and bottling a brand-new collection of cocktails, and are delighted to now offer the India Gimlet, Sonia's Negroni and Permit Room Old-Fashioned to be imbibed at home.
These brand-new items join the Dishoom Store alongside very many gifts perfect for the festive season (and beyond!), including Bacon or Vegan Sausage Naan Roll Kits, the Dishoom cookery book, our album of Bombay-London grooves, "Slip-Disc", and more. All gifts can be ordered now for nationwide delivery to most addresses in the UK mainland via https://store.dishoom.com.