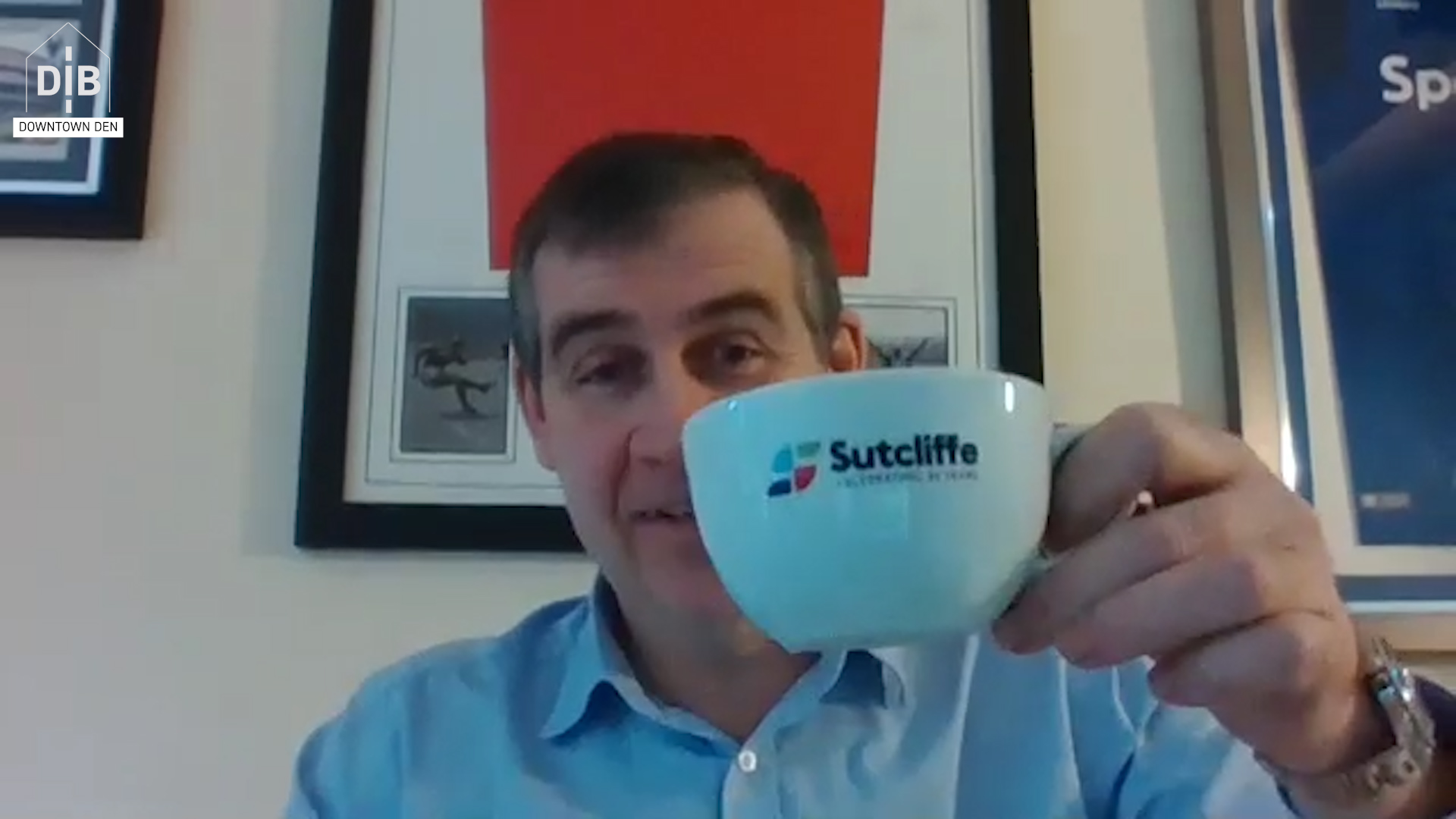 Leading business group Downtown in Business and prominent civil and structural firm Sutcliffe have announced a new partnership. The unique collaboration will see Sutcliffe, who celebrate its landmark 35th anniversary year in 2020, become the latest high profile organisation to become a corporate sponsor of Downtown in Business.
The collaboration will allow Sutcliffe to access some of the leading business and public sector personalities in the region and continue its incredible success.
Downtown CEO Frank McKenna, chats with Sutcliffe Managing Director Sean Keyes in the #DowntownDen.