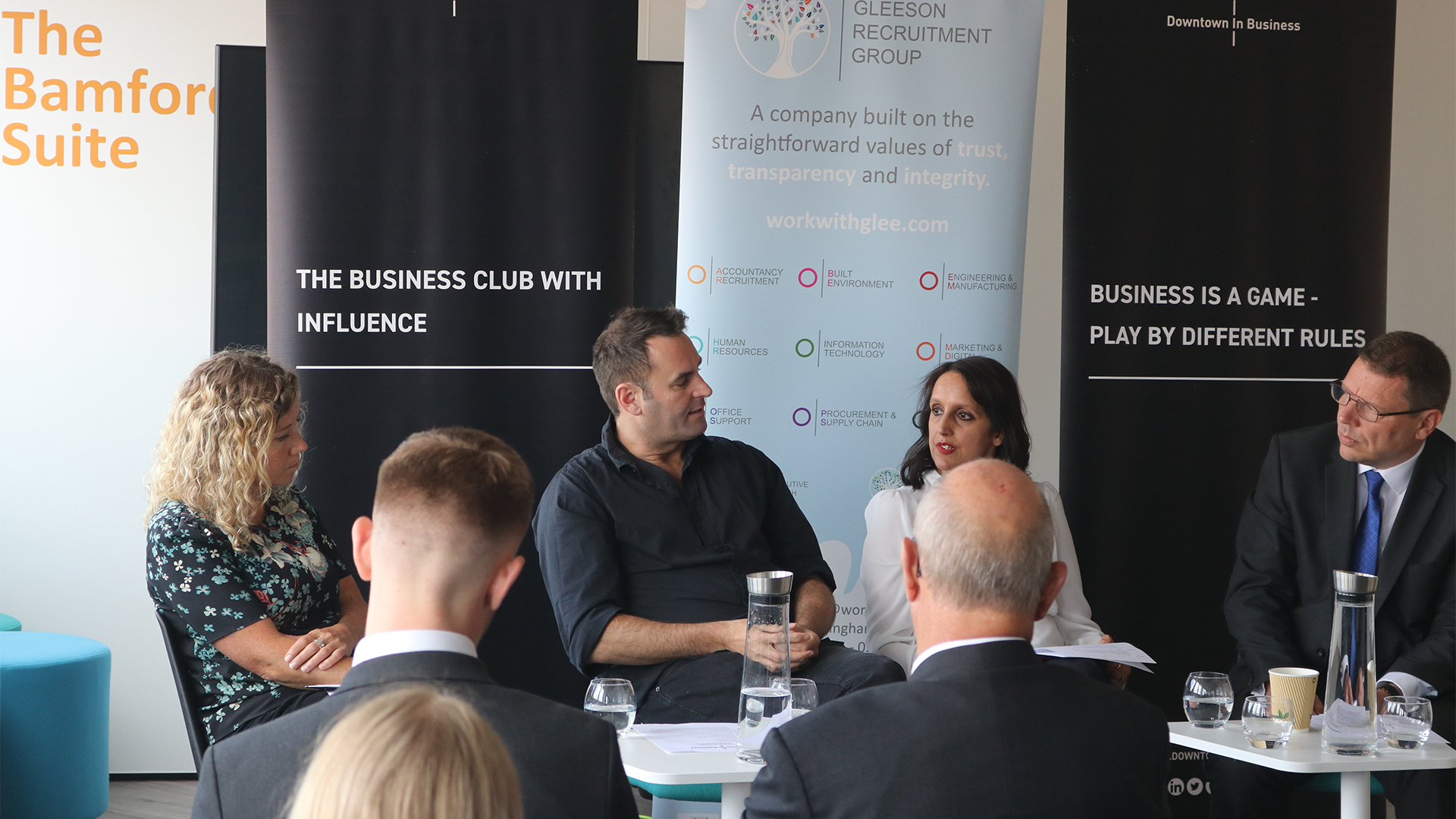 Downtown in Business Birmingham hosted an exclusive event on the Clean Air Zone on 11th July. Chaired by David Hillan of Grant Thornton we heard from Kieran Harte, head of cities for Uber, Daljit Kalirai, Sales Director of National Express and Anna Bright, Chief Executive of Sustainability to West Midlands.
The event, which took place at Gleeson Recruitment Group's office, centred around how we can design our cities and road structures to allow for the transportation infrastructure and develop the cities of the future.
One of the key discussion of the event was how congestion is one of the primary causes of air pollution and the Clean Air Zone will help to make Birmingham city centre one of the greenest in the city.
The event heard how Uber is planning for a future were less people will be driving their own cars and how National Express are working with Birmingham council to improve the infrastructure and help to get cars off the city roads.
Look out for a video of the event coming soon.
For more information about future Downtown events visit https://downtowninbusiness.com/birmingham/events-calendar/