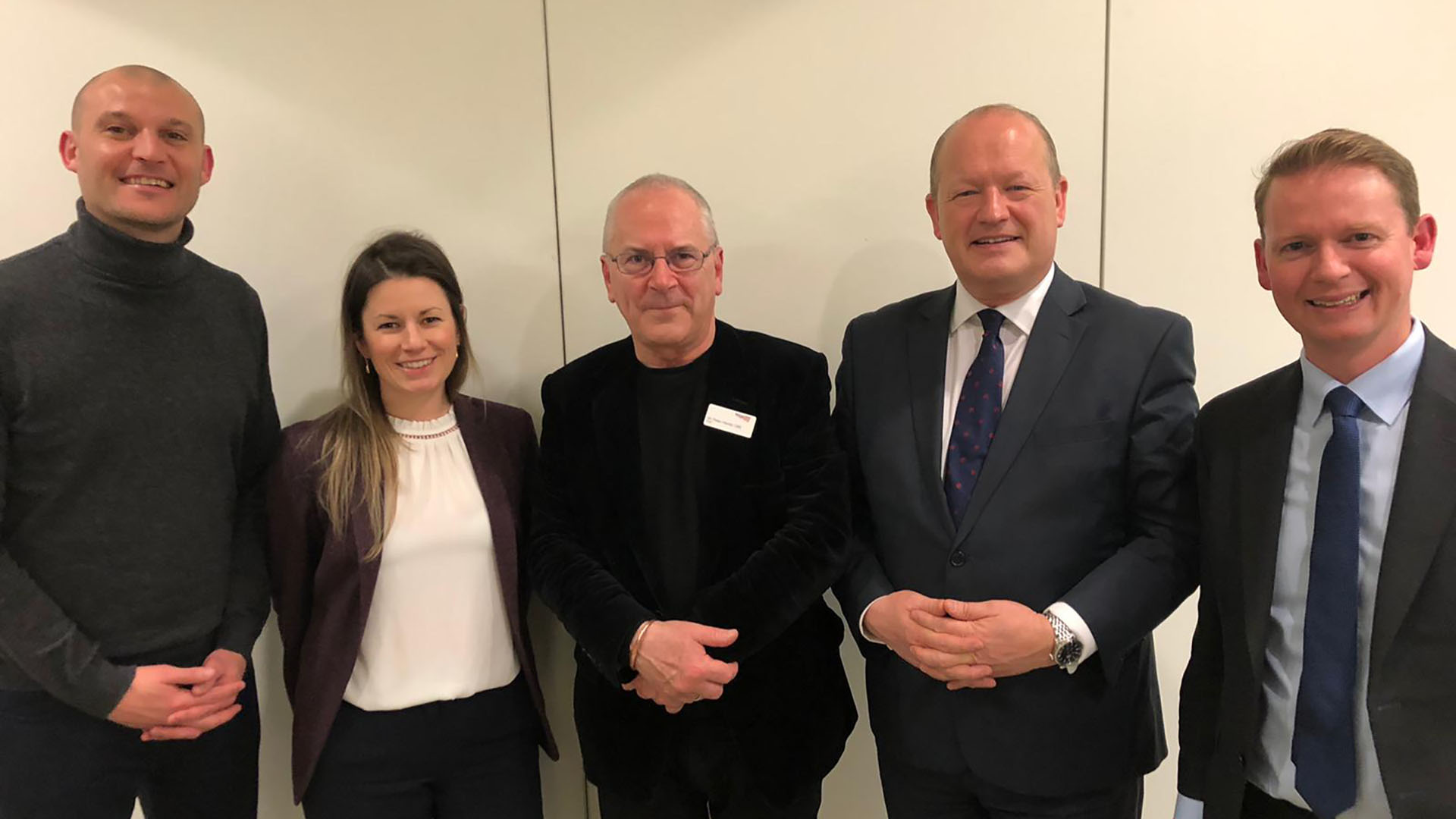 Hardly surprising Peter Hendy received a knighthood in 2013, he once worked for Ken Livingstone then Boris Johnson, as London transport commissioner – anyone achieving that must surely deserve some sort of medal!
Sir Peter joins Downtown in Business London for dinner at Deloitte's offices on a cold, miserable February night, but he soon lights up the evening with his honest, no nonsense style, which makes one immediately warm to him.
With Chatham House rules firmly in place, we were treated to some real insight, which would have been difficult to ascertain elsewhere.
What can be said is that Peter believes the Prime Minister is strongly committed to infrastructure development, hence the HS2 announcement. And he also believes that some of the aspirations to reverse aspects of the Beeching cuts are realistic, but they must drive development, housing and economic growth, that must be a primary purpose of expanding the network.
He was also quick to admit where some things had gone wrong. He repeated his apology for the new timetable collapsing in 2018, said some electrification could have gone more smoothly and admitted that ticketing and customer care needed radical improvement.
Crucially, Sir Peter pointed out that planning had to have a 15-20 cycle, as opposed to a five year one and that train companies had to be enabled to make a profit, the incentives had to work effectively.
It is very easy to be critical of railway services in the UK, it's almost a British tradition, but the reality is that usage has gone up astronomically in recent years. There are more of us using trains than ever before, and it is quite phenomenal that services cope in the way that they do. Importantly, Sir Peter pointed out that the entrepreneurial spirit can't be exploited any more, to fill the tracks with more carriages, there was no capacity. Hence the need to build HS2 and invest further in new lines.
It sounds like it could be an exciting time to be in rail, more investment, bigger projects and a PM committed to making it all happen. As Sir Peter concluded, under Chatham House rules, watch this space for some big announcements in the next few weeks.
Simon Danczuk is Chairman of Downtown in Business London and thanks to Deloitte's for supporting the event.
Want to join the business club with influence?
For more information and details of how to join click the button below.
Join