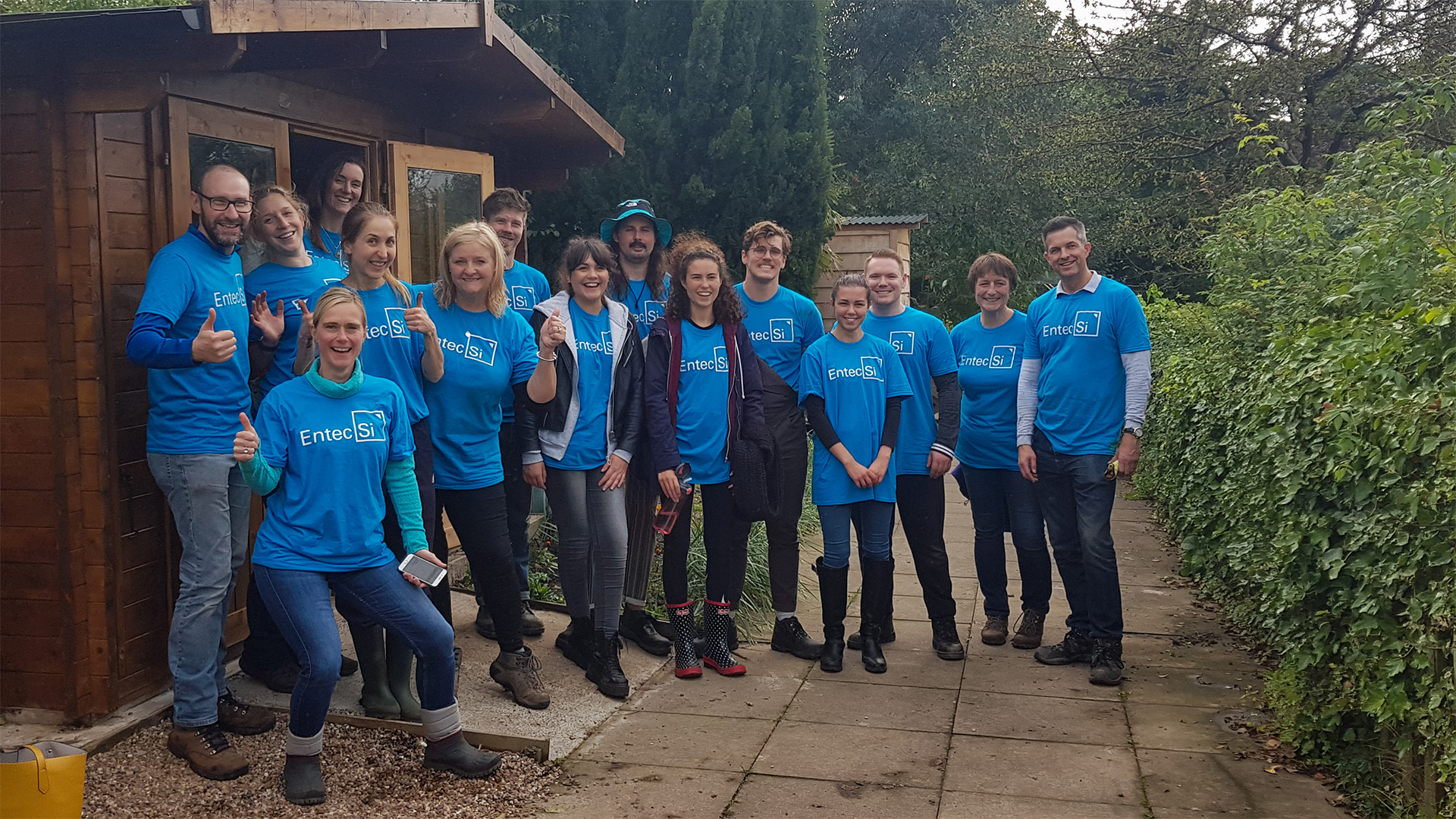 Volunteers from Birmingham-based consultancy, Entec Si, recently rolled up their sleeves to help a local charity rejuvenate its outdoor space at Kings Heath Gardens.
With centres across the UK, Thrive Birmingham uses horticultural therapy to bring about positive changes in the lives of people living with disabilities or ill health, or who are isolated, disadvantaged or vulnerable.
With areas of the charity's Kings Heath gardens in need of maintenance, the Entec Si team pulled on their gloves and spent the day cutting, sweeping, cleaning and painting, revealing an area of the gardens that had been inaccessible for several years, and even re-laying a path that can now be accessed by wheelchair users.
Anna Lane, senior business consultant at Entec Si said: "Our team got stuck in and did a fantastic job reviving this beautiful garden. Care and collaboration are two of our central values and we pride ourselves on ensuring that these principles extend beyond our day-to-day work, to our partnerships with organisations in the local community.
"We were over the moon to be able to help Thrive to transform its space. Beyond the clear benefits that these changes will bring to those visiting the gardens, the day also provided a great opportunity for members of our team, who are based across different client sites, to work together on a very worthy project. We will certainly be looking out for similar opportunities to give something back to other local organisations over the coming months."
Sarah Bowers, regional centre manager at Thrive Birmingham, said: "We are incredibly grateful for Entec Si's support. Certain areas of the garden had become overgrown, but the team's assistance has made a big difference, saving us a lot of time and effort and enabling us to keep the focus on our work with client gardeners."