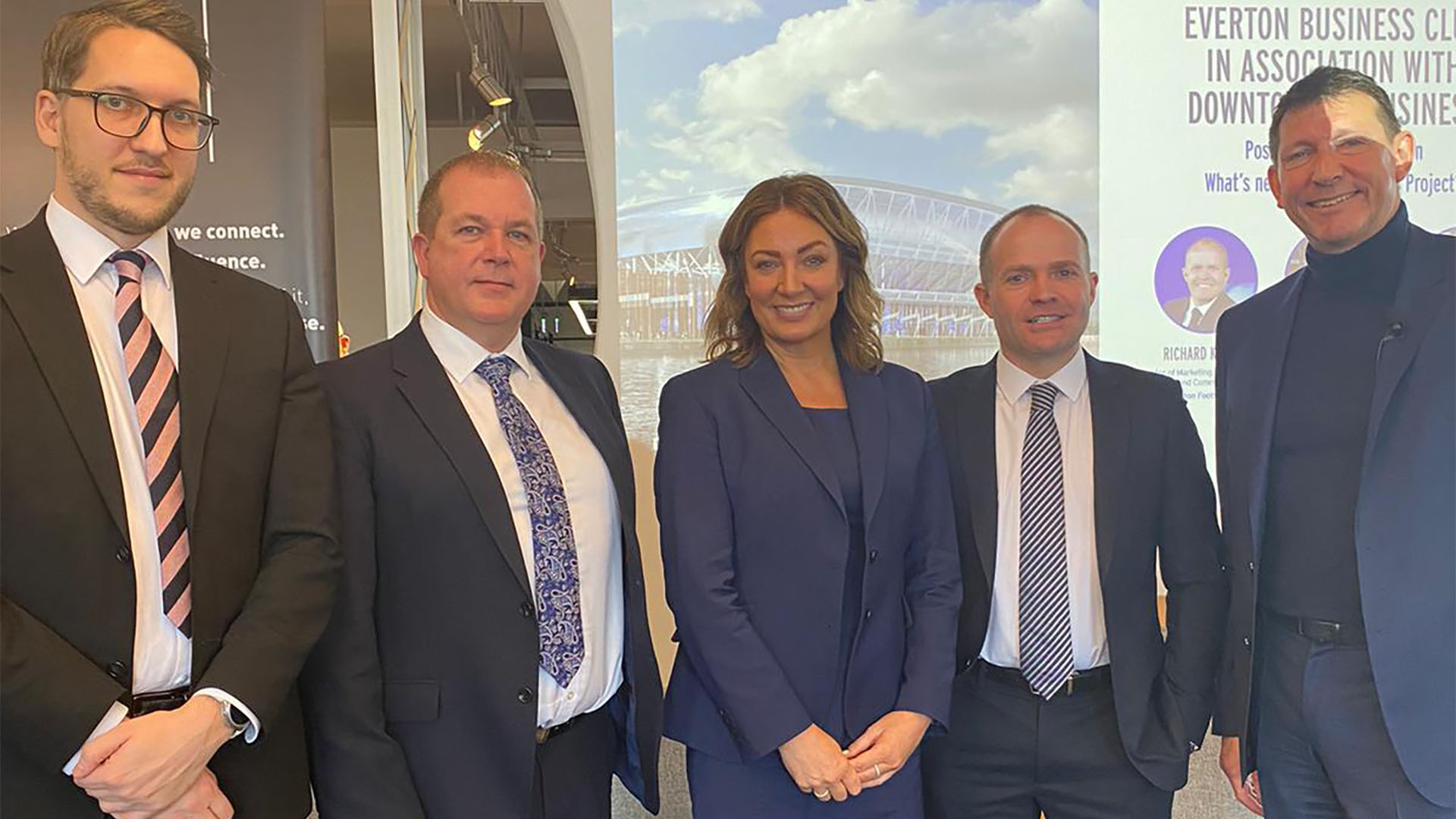 The proposed new Everton Football Club stadium was the focus for the discussion at an exclusive Downtown in Business event at the EFC headquarters in the Liver Buildings on Thursday 30th January 2020.
Business leaders from across the city heard from Everton's Director of Marketing & Communication Richard Kenyon and key members of the stadium development team about the plans for what will be, initially, a 52,000- seat facility at the Bramley Moore Dock.
Kenyon, who is also the chief executive of Everton in the Community, gave a detailed presentation on the Goodison Park legacy project that will add significant value to community, education, health and care facilities for the community of North Liverpool.
Event chair, DIB boss Frank McKenna commented:
"This project is more than a football stadium. It is a huge regeneration project that will act as a catalyst for a whole range of new developments in a part of the city that has been neglected for too long. New jobs, economic growth and a transformational initiative for North Liverpool, this is the most exciting development in the city since Liverpool ONE."
For future Downtown Liverpool events CLICK HERE.