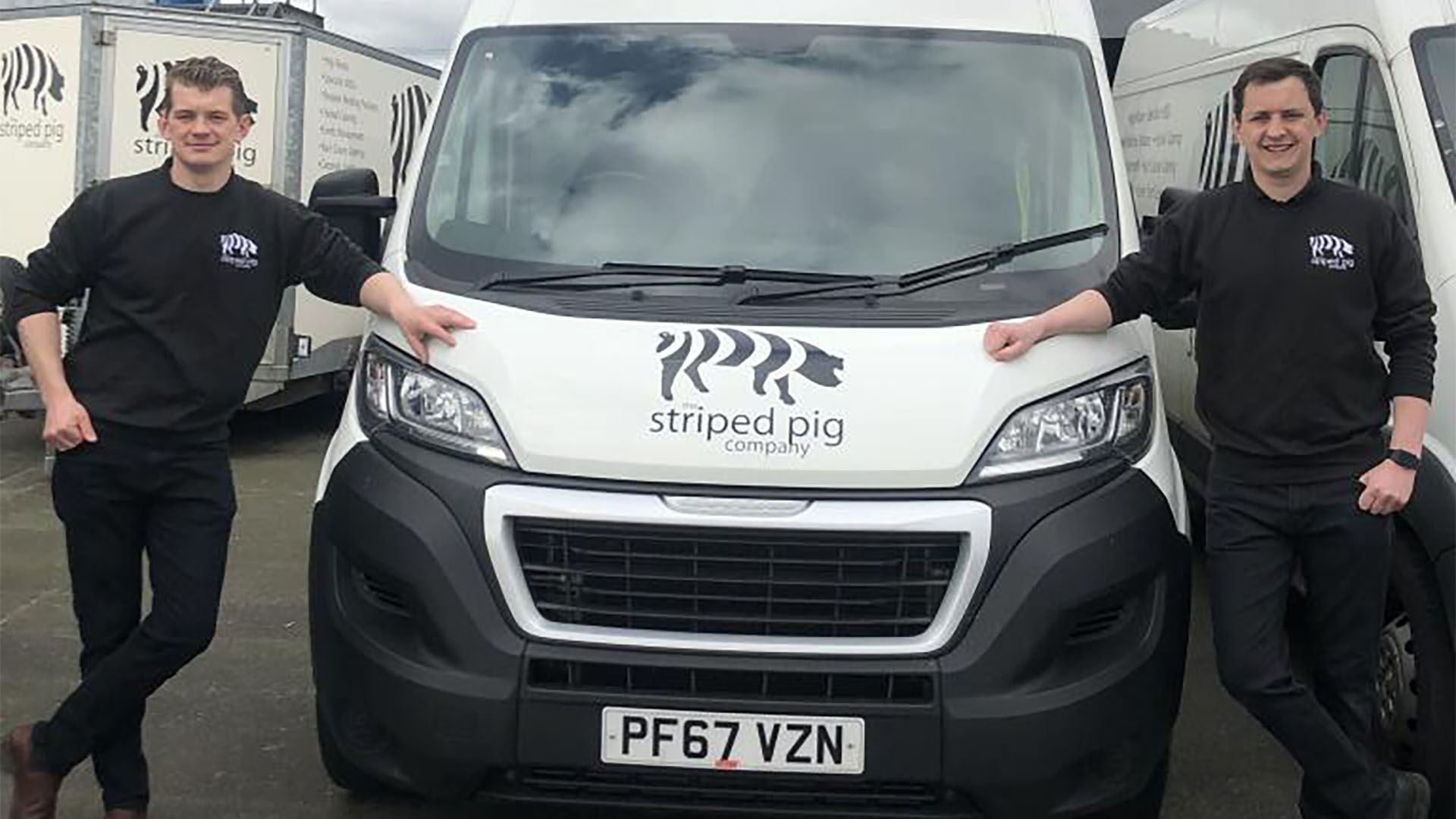 Brothers Will and John Walne from the Striped Pig Company are taking their Garstang-based outside catering outfit "inside" in a move to not only help serve the local community but also, to help lab staff at the Royal Preston Hospital, whose job it is to diagnose coronavirus in patients from across the county and South Cumbria.
Will and John launched The Striped Pig Company seven years ago and have grown it to become one of the UK's largest hog roasting outfits. Normally, they would have a full diary of race meetings, festivals, corporate events and weddings to cater for but the Covid-19 pandemic means their worksheets are blank for the time being.
The brothers have therefore taken several f their most popular dishes ranging from traditional Old Spot hog roast, Thai style chicken, brisket of beef, fish pie and even vegetarian speciality dishes such as red lentil chilli and put them into a ready meal menu that people in self isolation can order. The company's team will then deliver the food for free if in a five-mile radius or for a small charge further afield.
For every meal pack of five ordered, they will be donating a meal to Pathology Laboratory staff. Will whose wife, nurse Liz, has just swapped to the Royal Preston's Critical Care Unit from her usual job helping recovering cancer patients at Rosemere Cancer Centre, which shares the hospital site: said: "Our aim is to help provide as many isolated people as possible with fantastic easy to heat ready meals, safeguard jobs and alongside, help keep the staff in Pathology well fed and full of energy!"
"Whilst at work, these guys are unable to leave their facility to collect or buy food. We hope our meals will fuel the incredible team diagnosing coronavirus in our region. We are closely connected to the hospital through my wife Liz and other Striped Pig Company staff, who have family members on the NHS' frontline."
Will added: "The idea for ready meals only came about when we decided to help people we knew personally, who were self-isolating either because they suspected they had coronavirus symptoms or because they were over the age of 70. The feedback we received was so positive it made us decide to extend the service to the whole community."
Meals can be ordered via The Striped Pig Company's Facebook page. All meals are served as generous individual portions. The company has a five star hygiene rating and uses only fresh, locally produced ingredients. There is a minimum delivery order of five miles – so a meal to the Path Lab for every order – with a 10% discount for those aged 70 years and over and for orders of more than 20 meals.
Paula Wilson, Head of Charities and Fundraising for LTHTR, said: "We're extremely grateful to The Striped Pig Company for offering to feed our Path Lab team. It does fantastic work, usually quietly in the background, so to have it recognised and singled out in this way is great and I am sure the team will be both humbled yet delighted to be on the receiving end of such a kind gesture of support."
Lancashire Teaching Hospitals NHS Foundation Trust provides district general hospital services to a local community of 390,000 and specialist services to 1.5m across Lancashire and South Cumbria. For enquiries about its charity, contact paula.wilson@lthtr.nhs.uk or call 01772 528500.