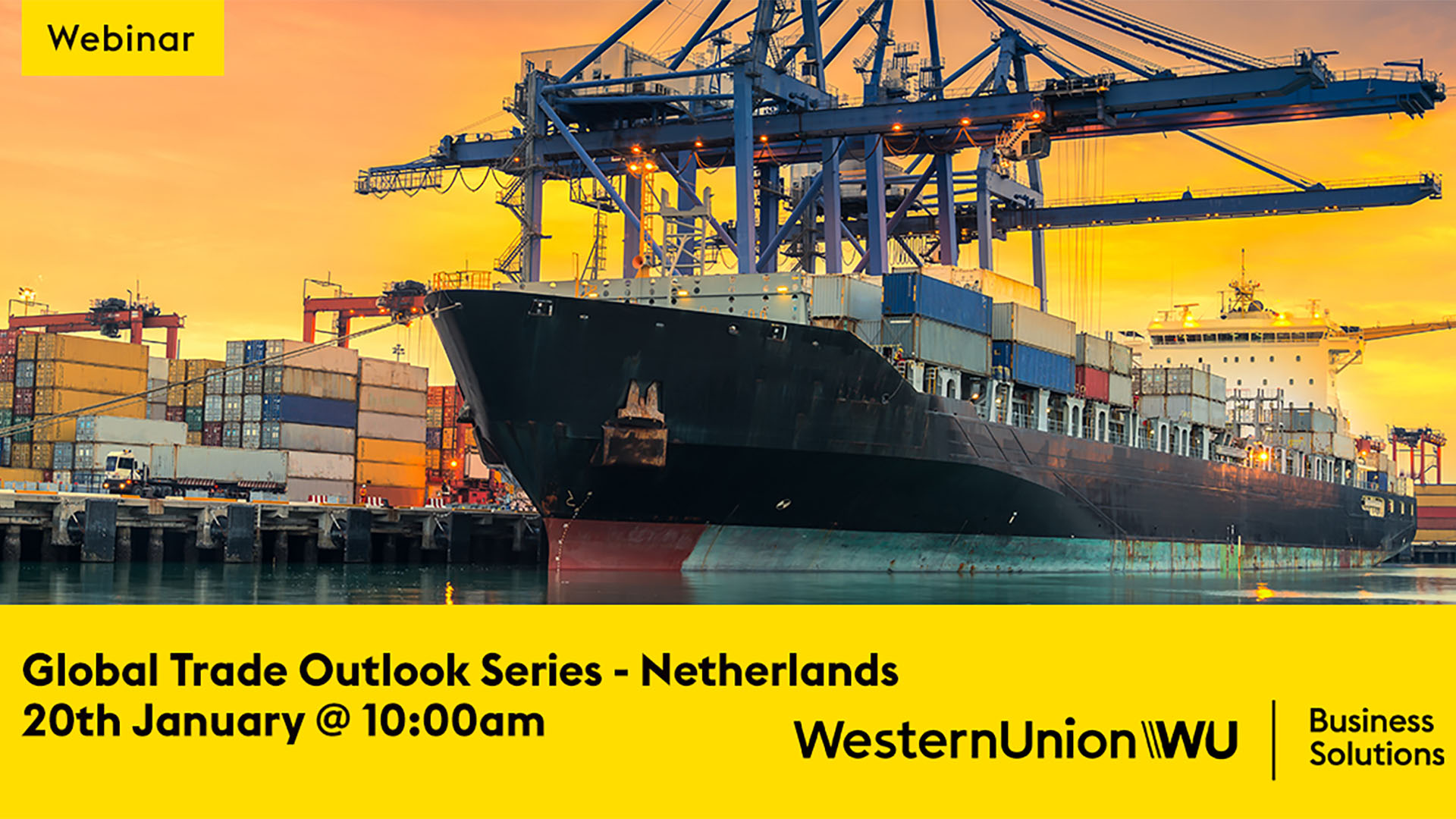 Western Union Business Solutions is happy to invite you to the newest Global Trade Outlook Series featuring the Netherlands. Co-hosted with Mersey Maritime, Maritime UK and the Netherlands Business Support Office (Manchester), this session will examine trade between the UK and Netherlands post-Brexit.
The Netherlands ranks fourth as a goods supplier to the United Kingdom after Germany, the US and China according to Eurostats. In addition to ranking fourth, Netherlands imports from United Kingdom was worth an estimated US$27.57 Billion during 2019, according to the United Nations COMTRADE.
Not only will the success of the trade channels between the UK and Netherlands be discussed, but we will also include the latest information and regulations revolving around BREXIT and what effect that is having on Sterling and Euro.
We will hear from Karel van Oosterom, Dutch Ambassador to the UK, followed by currency update from Western Union Business Solutions. We will then conclude with a panel discussion which will allow panelists to answer your questions live! Speakers – His Excellency Karel van Oosterom, Ambassador of the Kingdom of the Netherlands to the United Kingdom – Arjen Uytendaal, Managing Director, Maritime By Holland – Prof. Wiebe Van Der Hoek, Faculty of Science and Engineering, University of Liverpool – A representative of international marine contractor, Van Oord – Other speakers to be confirmed
Wed, Jan 20, 2021 10:00 AM – 11:15
Click here to register and you'll receive a post-event recording even if you're unable to make it on the day.