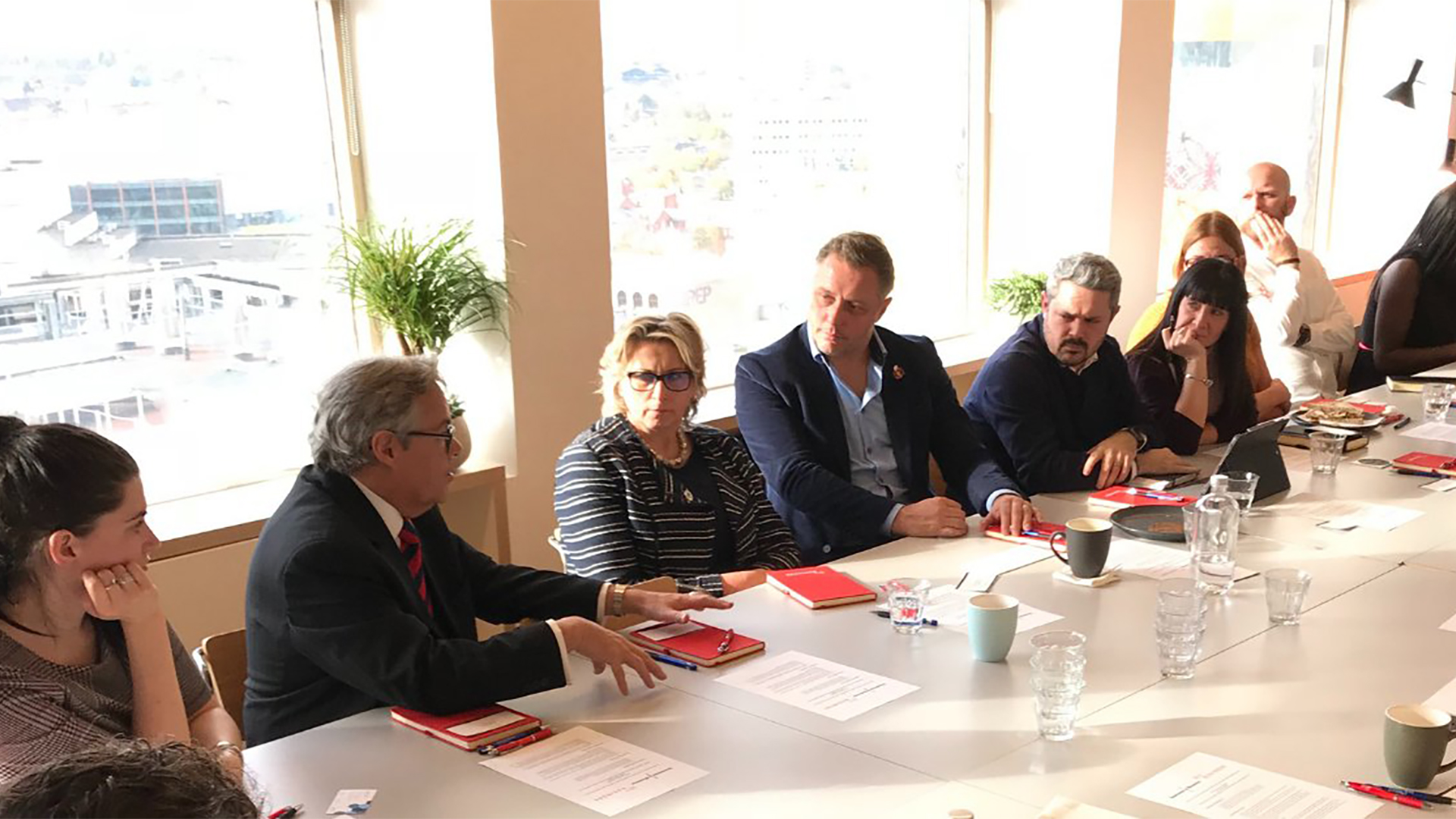 Downtown in Business hosted a truly insightful and excellent event supported by Virgin Media Business at the superb Alpha works offices located in Alpha Tower.
Guests join us on the top floor of Alpha Tower overlooking the incredible amount of cranes in the air and projects underway, but the underlining issue discussed was the lack of action and plans in place to better connect the region.
Liam Burton of Virgin Media Business, Eman Al-Hillawi of Entec-SI and Craig Mcvoy of Beyond Brand were quizzed by David Hillian of Grant Thornton around the importance of fast and reliable connectivity within the region and discussed the opportunities 5G can bring.
Liam Burton discussed the need for connectivity and internet to become the 4th utility as he and other guests believed it is imperative the general public and businesses have the best opportunity to work in the fastest and most reliable manner.
Eman and Craig then spoke about how important a brand is and the importance of instilling a brand is, when projects are being delivered and how your business should be perceived.
Finally guests and panellists discussed how technology is developing at an ever increasing rate and how it is the time for SME's to truly thrive as they are most likely to be able to adapt and change much quicker to technological advancements over larger organisations.