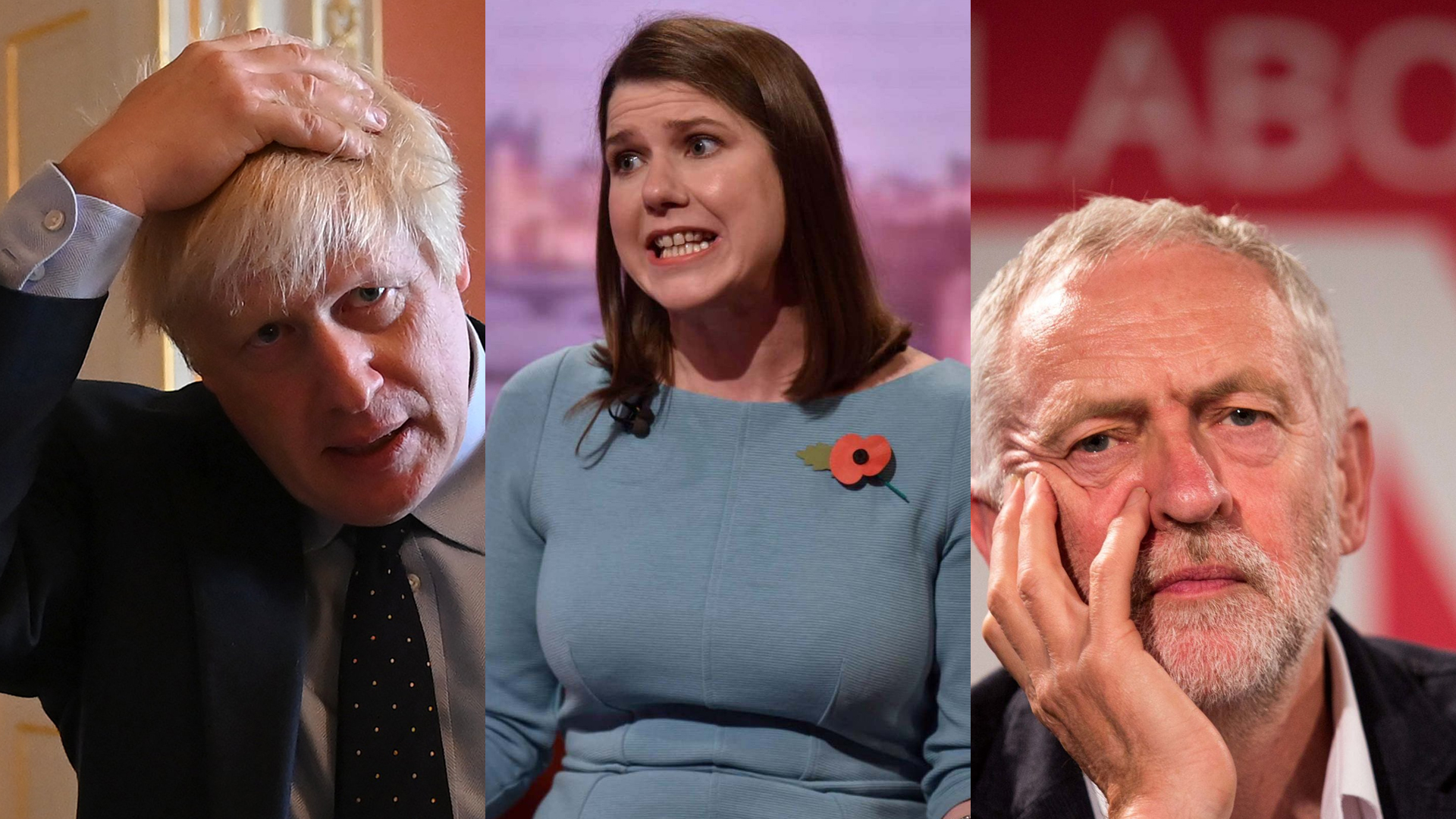 A December General Election is about as welcome as a hedgehog in a nudist colony. However, that is the outcome of months of parliamentary wrangling over the thorny issue of Brexit.
As unpopular as the poll is, this election is hugely important to the future direction of the country. Ordinarily, we elect a government that will implement policies that will impact for a few years before we get to cast our votes again to say whether we like them or not.
On this occasion, the 'Brexit' election will decide if we exit the EU, whatever the consequences, and if Boris Johnson wins and embarks on driving through his deal, or eventually a no deal' exit, then the implications will last for decades to come.
Johnson has the most unfavourable poll ratings of any prime minister so early into his tenure and he has lost more parliamentary votes in the last ten days than Tony Blair lost in ten years.
Despite this he has adopted a robust approach to go back to the country for an election – because he knows the leader of the opposition's poll numbers are even worse.
In his short time in the top job, Johnson has misled the Queen, been found to have acted unlawfully in proroguing parliament, suffered the indignity of his own brother resigning from his cabinet, been caught up in a row over his 'technology tutor' during his time as London mayor and failed to deliver his 'die in a ditch' Halloween Brexit pledge.
Nonetheless, he is the only party leader with a realistic prospect of gaining an overall commons majority in December.
Corbyn and his supporters have, for the past two years, basked in the glory of not getting beaten as badly as Labour had anticipated at the last General Election. Rather than build on the momentum of that surprise result, Corbynistas have spent their time focusing on internal party machine politics, failed to embrace a 'broad church' approach to its politics, had an almighty fall out with its Jewish membership and the wider Jewish community, adopted a Brexit policy that a Philadelphia lawyer would struggle to understand and botched a host of 'political assassinations' from its Deputy Leader Tom Watson to London MP Margaret Hodge.
Labour's strategy will be to hold what it's got in the hope that smaller parties come to its rescue.
The Liberal Democrats and Jo Swinson have enjoyed a bit of a bounce since the Spring, culminating in a good performance at the European elections in June. However, a surprise U-Turn on the prime ministers call for an election and a stubborn refusal to back a caretaker government of national unity because Jeremy Corbyn would have led it, demonstrates to many progressives that, when push comes to shove, the Lib Dems still favour Blue to Red.
Though they will do better than they did in 2015 and 2017 and may even deny the Tories the majority they crave, Swinson could pay the ultimate price for her race to the polls by losing her seat to the SNP.
Like many who commentate on politics, I have mostly misjudged the mood of the country over the past five years. I did predict a Cameron win over Miliband, but then I said Remain would overcome Leave and May would thrash Corbyn.
I am reluctant to make a call on the 2019 election particularly given the complexity of the decisions we will be asked to consider. However, before a ball has been kicked, so-to-speak, my gut instinct is that, as I have said, only Johnson can have any genuine hope of securing an overall majority. Whether he will depends on what type of campaigns the respective parties present to us, whether tactical voting comes into play and, crucially, the turnout. I'm saying we're heading for another hung parliament – but if a week is a long time in politics, five weeks is a lifetime, so I withhold my right to reflect on this over the course of the campaign.
The fact is though many, like me, who feel politically 'homeless' at the moment, hope that the lot of them lose. And they just might. If Johnson fails to deliver a Tory majority, he would be under pressure to resign, becoming one of the shortest serving PMs in history. Swinson, as I say, could lose her seat. And Corbyn, if he cannot overcome the worst performing government in living memory, would have to stand down as Labour leader and go tend to his allotment.
There may be something to cheer on Friday 13th after all!