[vc_row type="in_container" full_screen_row_position="middle" scene_position="center" text_color="dark" text_align="left" overlay_strength="0.3″ shape_divider_position="bottom"][vc_column column_padding="no-extra-padding" column_padding_position="all" background_color_opacity="1″ background_hover_color_opacity="1″ column_shadow="none" column_border_radius="none" width="1/1″ tablet_text_alignment="default" phone_text_alignment="default" column_border_width="none" column_border_style="solid"][vc_column_text]Birmingham-headquartered IT and communications specialist, Intercity Technology, has made two key appointments to strengthen its board as it pushes forward on its growth ambitions.
Neil Parker has joined the company as chief sales and marketing officer, armed with over 30 years of IT industry experience, largely in the managed and cloud services sectors.
With extensive experience in leading both sales and marketing teams, Neil has been appointed to the company's board to further enhance its position in the wider IT market.
In addition, Chris Sharp has been appointed as chief financial officer, after spending the last seven years rising through the ranks of the finance team at Intercity. This internal appointment further reinforces Intercity's commitment to developing and rewarding its colleagues.
As CFO, Chris will now utilise his in-depth understanding of the business and its long-term aims to help Intercity cement its position as a leading technology and security services provider.
These appointments follow the company's investment into a technology hub in the Midlands, which includes the construction of Intercity's flagship data centre and a complete redesign of its Birmingham headquarters.
Andrew Jackson, CEO at Intercity Technology, commented: "This is an exciting time for Intercity. With our market leading technology products, passionate staff and experienced board, we've got a perfect foundation for growth in the IT market.
"Our talented team is our biggest asset, and we couldn't be more excited to have Neil and Chris on board to drive forward on our strategy."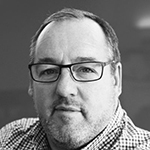 Commenting on his appointment, Neil Parker said: "Intercity's people-first approach is deeply woven into its DNA, and empowers colleagues to work closely with customers to design and deliver innovative solutions that drive connectivity and security.
"With the company's strong pool of talent, suite of innovative products and the recent data centre investment, this is a great time to join Intercity's board and see the evolution of the company first-hand."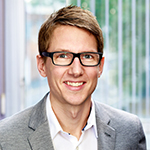 Chris Sharp added: "Intercity's dedication to the development of its colleagues is something that really stood out to me upon joining the business, and its people-first approach is something that has remained consistent throughout the last seven years.
"The support and opportunities that I've been given are second to none. Intercity is in a perfect position for growth, and I'm thrilled to be able to have a key role in pushing this forward."[/vc_column_text][/vc_column][/vc_row]