In light of the current situation regarding COVID-19, organisations are trying to carry on as normal, however this is becoming harder day by day. That being said, a fellow Downtown in Business member, Sarah Grace from Kate & Co has kindly offered their video technology meeting rooms platform for DiB members to use completely free of charge.
In a nutshell it means that you'd be able to conduct meetings in a virtual room, which can also be recorded for those who can't attend and for minute taking purposes.
Please take a look at the video in the link below from Sarah who explains the platform in a little more detail: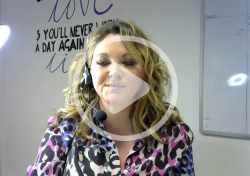 If you would like to use this platform, please get in touch with Kate & Co to book yourself into these virtual meeting room.
Sarah Grace – Sarah@Kateandco.com // 07817793653