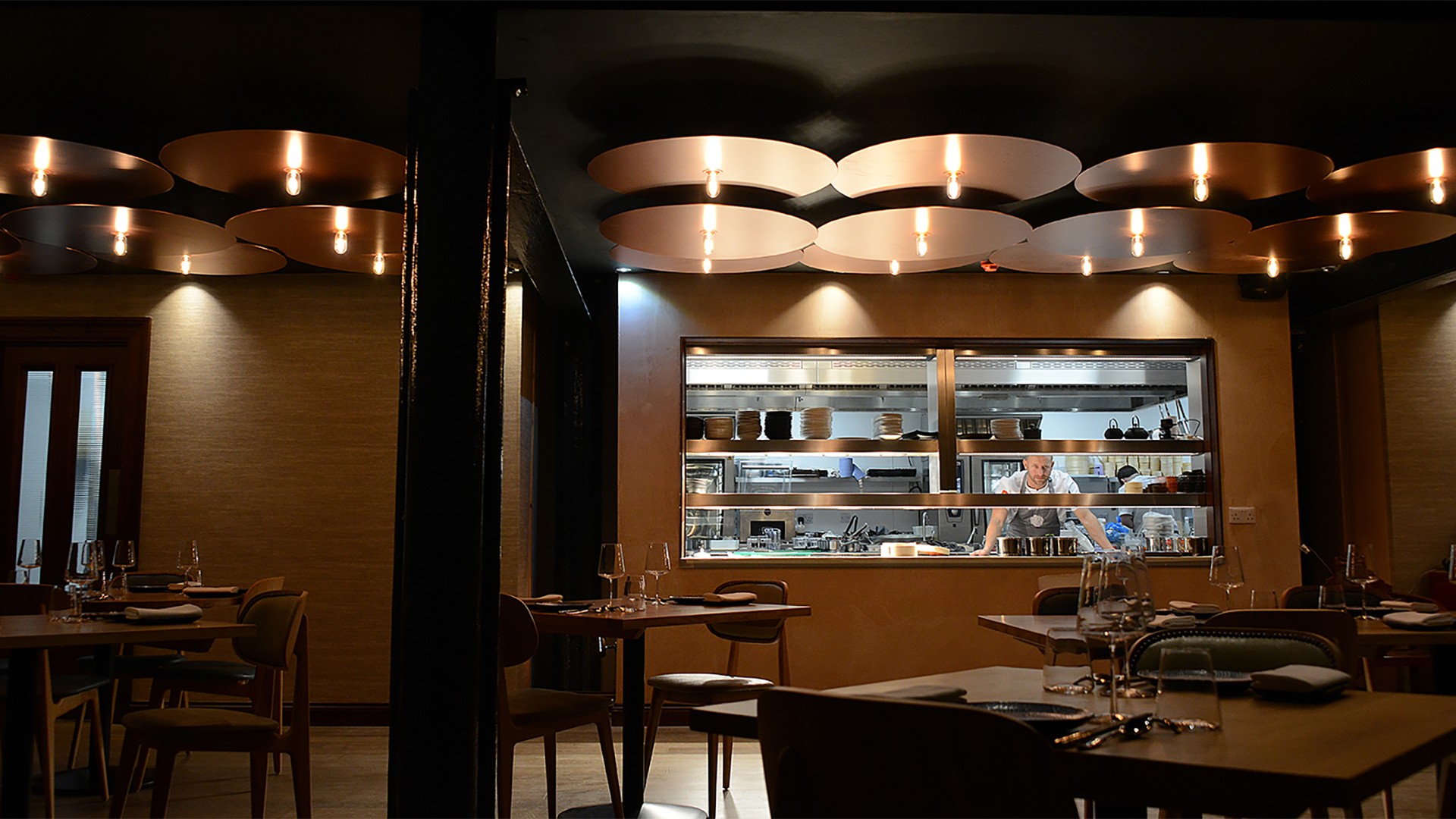 The mouth-watering months are finally at an end as Lu Ban Liverpool opened its doors on Friday November 1.
This new restaurant has been very much the talk of the city for the past six months as part of Liverpool's former Cains Brewery has undergone a total transformation.
Hailed as 'authentic regional Tianjin cuisine', Lu Ban is definitely a jewel in Liverpool's crown, given the exquisite interior and contemporary Tianjin dishes.
So, what can diners expect from this unique dining experience?
From the moment you step inside you are met with décor from the region of Tianjin, blended with luxurious design in each of the varying dining spaces.
It is hard to believe that this was a semi-derelict brewery at the start of the year.
Looking around, the restaurant has fused contemporary interior design with exquisite touches of Tianjin, and everything oozes class. Antique Oriental furniture here, stunning wall displays there, while a glance up to the ceiling and giant copper pan lids host the warm lighting.
The main restaurant is positioned around the impressive open kitchen, which delivers a front row seat for views of the chefs creating culinary magic. It is hard to know where to look as there is something interesting to see at every turn.
Away from main the dining arena, there is an impressive six-metre-long bespoke bar with seating for up to 30 guests, which is a cool spot to just soak up the atmosphere, dive into tasty Tianjin snacks washed down with a glass of fizz or a creative cocktail.
Creative private dining
For those who want to take their dining to another level, then the private dining options at Lu Ban Liverpool will certainly do that!
It has a range of spaces to tantalise including a food lab, dedicated wine room, an intimate chef's table plus the discreet and exclusive Tianjin Dining Room.
The food lab is bright, modern and a rare find. The experience is informal and unique, and designed for a party of up to 12 guests, who can choose their ingredients and influence the evening's menu.
For a more intimate gathering, the Chef's Table is at the heart of the action. With just six places, this is an opportunity to be in the 'inner sanctum' of a working kitchen. Diners get to experience the noise, smells and buzz of the kitchen – as well as feasting on food made before their very eyes, complemented by paired wines from around the world.
Then there is the stunning Wine Room – a must for all wine lovers. It is a sight to behold with floor-to-ceiling glass and cellars, and is home to wines from some of the world's best winemakers.  It is perfect for those that want a unique banquet menu or selection of small plates which can be perfectly paired with a superb selection of wines.
Finally, there is the Tianjin Private Dining Room. Discreet and hidden from the main restaurant, this authentic Tianjin dining experience is the perfect spot for up to 12 guests to escape from the world outside for a few hours, and dine in luxury and total exclusivity.
Tempted?
Come and discover the exquisite Lu Lan Liverpool and new dining revolution.
DON'T MISS: To celebrate the opening the team are offering a complimentary bottle of Prosecco with all bookings in November. Terms and conditions apply.
To find out more about the new Lu Ban restaurant or to book a table please visit www.lubanrestaurant.co.uk