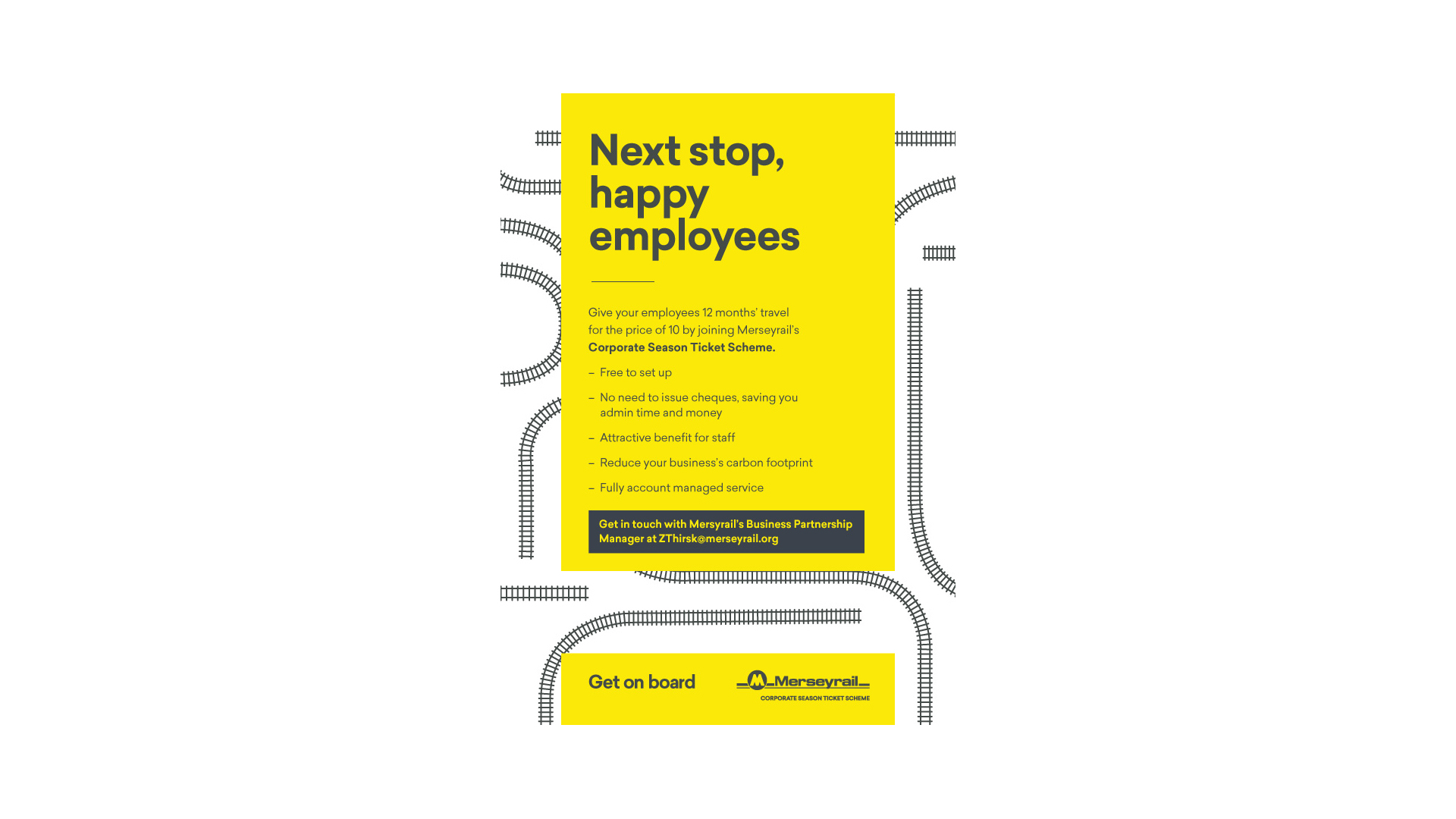 Pay up front for your employees' annual season tickets with Merseyrail's Corporate Season Ticket Scheme. Staff pay the loan back through their monthly salary.
The scheme is free to join and will help to reduce your business's carbon footprint. Staff benefit from the cost savings associated with an annual pass, with the flexibility of paying monthly. The annual pass is the equivalent of buying ten monthly passes, so staff travel for two months for free! Some businesses already offer interest free travel loans as a staff benefit, but Merseyrail's scheme can streamline the process, saving your business a great deal of admin time.
To find out more about how your business and your staff can benefit, contact Zoё Thirsk, Merseyrail's Business Partnership Manager: ZThirsk@merseyrail.org
Get on board.