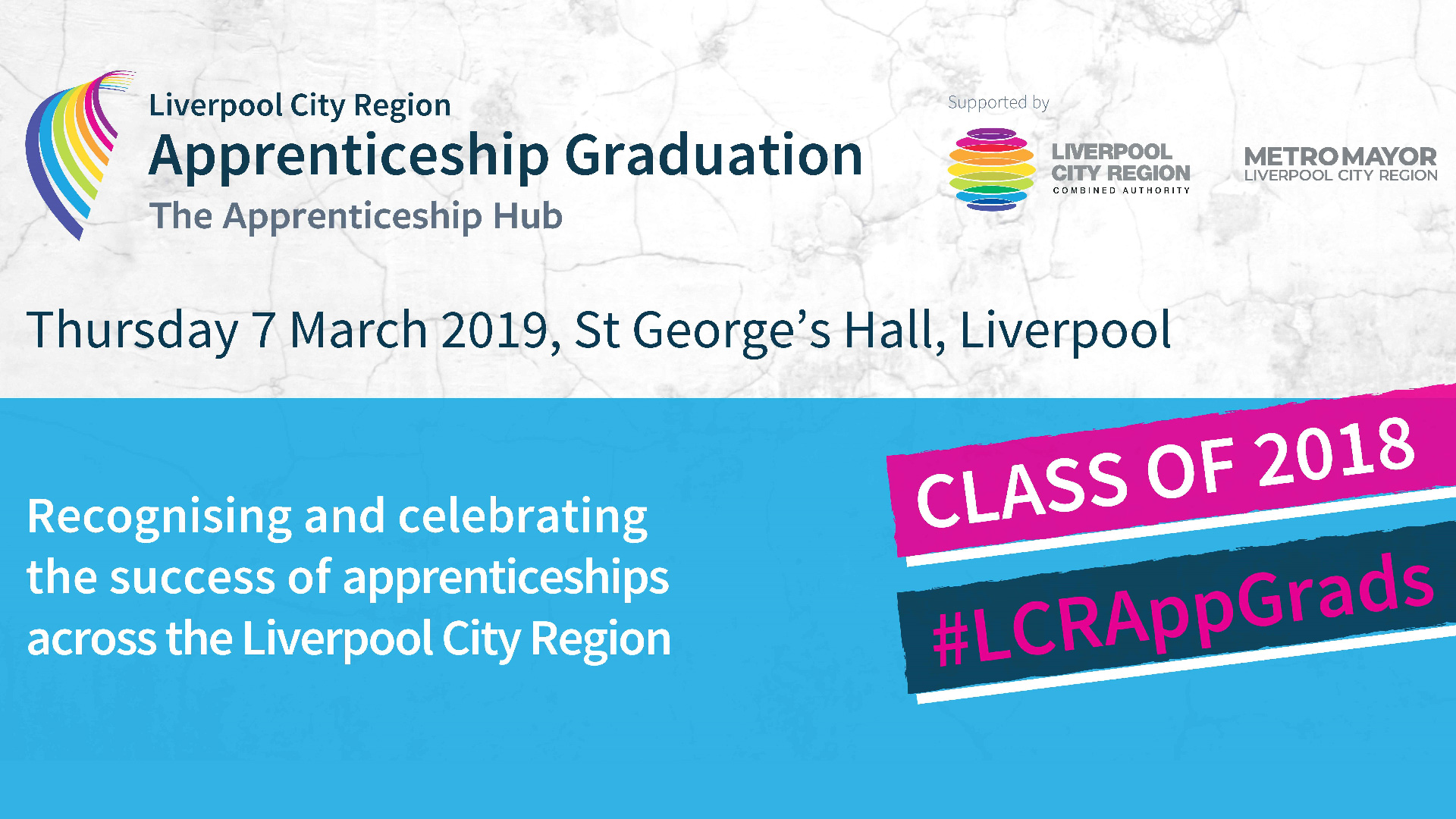 Employers, colleges and training organisations are being encouraged to inform their apprentices who have completed an apprenticeship between 1 September 2017 – 31 July 2018 about this high-profile and prestigious graduation ceremony that will see them celebrate their success in front of their family and friends on 7 March 2019 at St George's Hall, Liverpool.
Apprentices from the six Liverpool City Region boroughs; Halton, Knowsley, Liverpool, Sefton, St Helens and Wirral can register to attend the free ceremony which includes refreshments, a commemorative photo, two guest invites and the chance to meet other apprentices.
Hundreds of apprentices from across the region are due to attend and we want to ensure that every eligible apprentice hears about this event and has the opportunity to graduate and celebrate their achievements. This inspiring ceremony is a great PR opportunity for organisations to show off their home-grown talent and profile their commitment to apprenticeships in National Apprenticeship Week.
Please help us spread the word to your current or former apprentices, your apprenticeship colleagues and your employee workforce.
Who is eligible:
Anyone who completed an apprenticeship between 1 September 2017 and 31 July 2018
The apprenticeship can be at any level and any subject
The apprentice can be any age
The apprentice may have finished one apprentice level and now be working towards the next level
The apprentice may now be in full or part-time employment or further training
There will be two ceremonies taking place throughout the day at 11.30am and 2.30pm. Apprentices can select which ceremony they would like to attend via the 'Learn More' button below by Friday 22 February 2019.
The event is brought to you by the Liverpool City Region (LCR) Combined Authority. Optimus Events are organising the event on behalf of the Liverpool City Region Apprenticeship Hub.
For further information about the event please call 01823 362800.