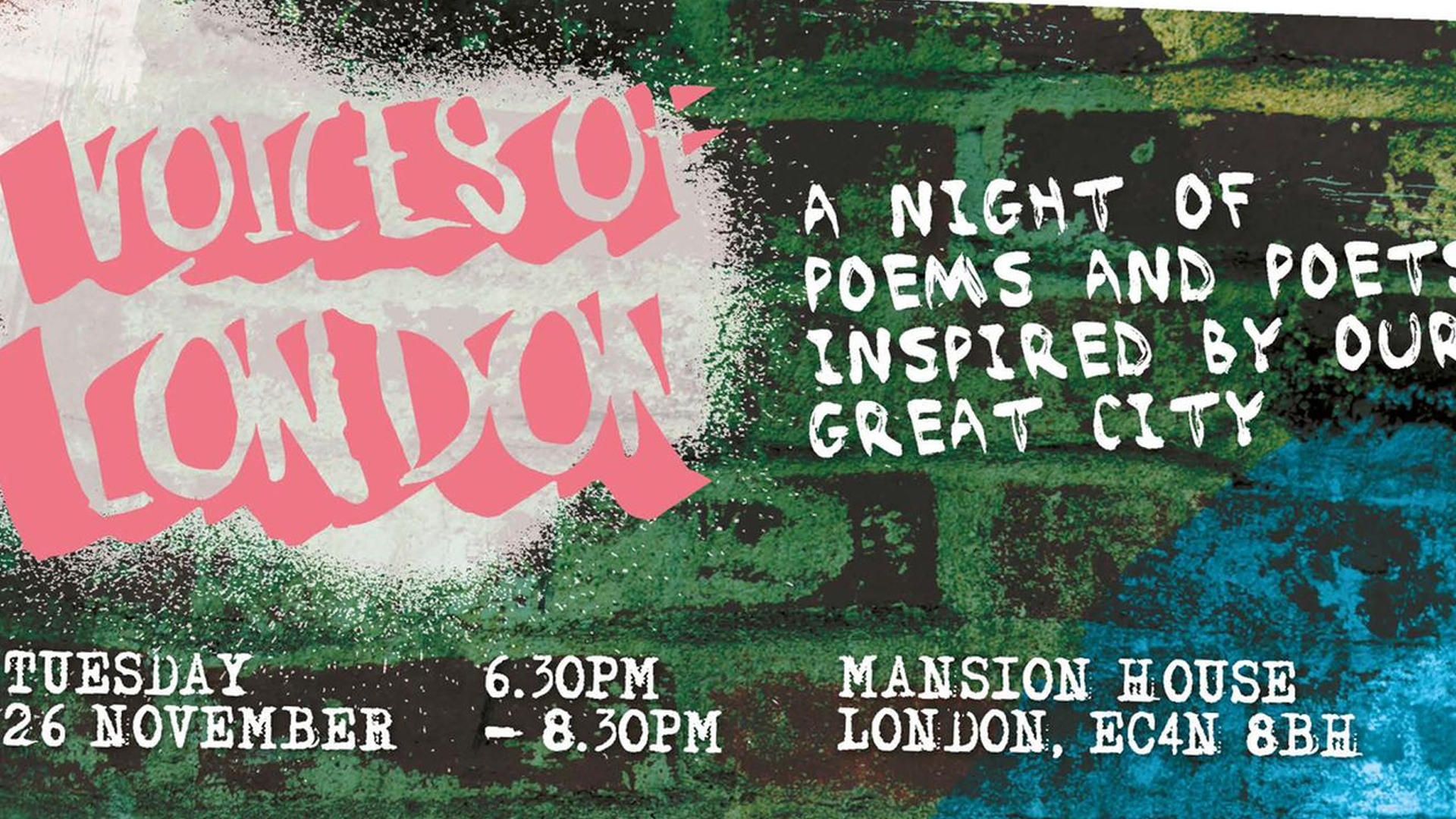 Top names and local up and coming poets are gathering together for a night of poetry and performance at London's Mansion House on Tuesday 26 November, to raise money for charity.
The evening is curated by Helen McCrory (Peaky Blinders), Allie Esiri (Shakespeare For Every Day Of The Year) and Kate Birch (Ink Sweat & Tears) and sees both acting stars and local performers unite to celebrate the theme of 'Voices of London.'
The focus of the event is poetry about London, or poems read by readers who have lived and worked in London. It's a chance to celebrate the great city that we live and work in, and how creativity thrives in the capital.
Lord Mayor Elect William Russell has chosen culture, along with trade and innovation, as one of his themes for his mayoral year. The aim is to promote a rich and vibrant cultural and creative economy,  showcasing the City, London and the UK as a great place to live, learn, work and visit.
He says: 'We're very excited to be welcoming poets, actors and young people to the stage at Mansion House to share poetry about the city that we live, work and play in. Culture is incredibly important to the city and we are delighted that our first fundraising event of the mayoral year will be in celebration of this, as well as raising funds for very worthwhile causes.'
The money raised from the event will go towards The Lord Mayor's Appeal who support Place2Be, OnSide Youth Zones and Samaritans. In addition 10% of net funds will go to Sir Hubert Von Herkomer Arts. Foundation.
Details:
Voices of London – A Night Of Poems And Poets Inspired By Our Great City
Tuesday 26 November
6.30pm-8.30pm
Mansion House, London EC4N 8BH
£100 per person (£50 for under 26)
Include drinks reception
To book your place visit www.thelordmayorsappeal.org/events or email events@thelordmayorsappeal.org