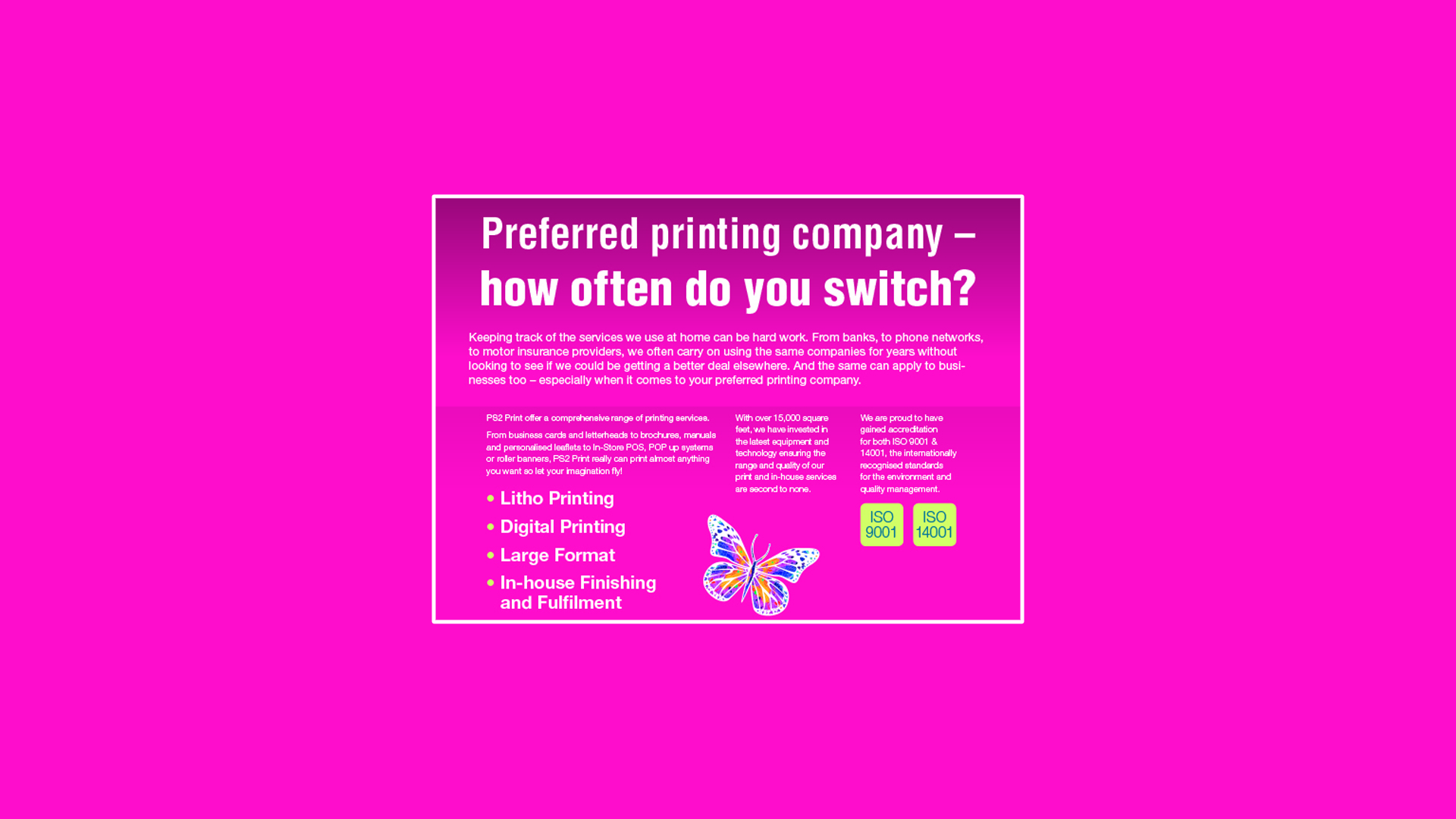 Keeping track of the services we use at home can be hard work. Frank bank, to phone networks, to motor insurance providers, we often carry on using the same companies for years without looking to see if we could be getting a better deal elsewhere. And the same can apply to businesses too – especially when it comes to your preferred printing company.
PS2 Print offer a comprehensive range of printing services.
From business cards and letterheads to brochures, manuals and personalised leaflets to In-Store POS, POP up systems or roller banners, PS2 Print really can print almost anything you want so let your imagination fly!
For more information read the infographic below.