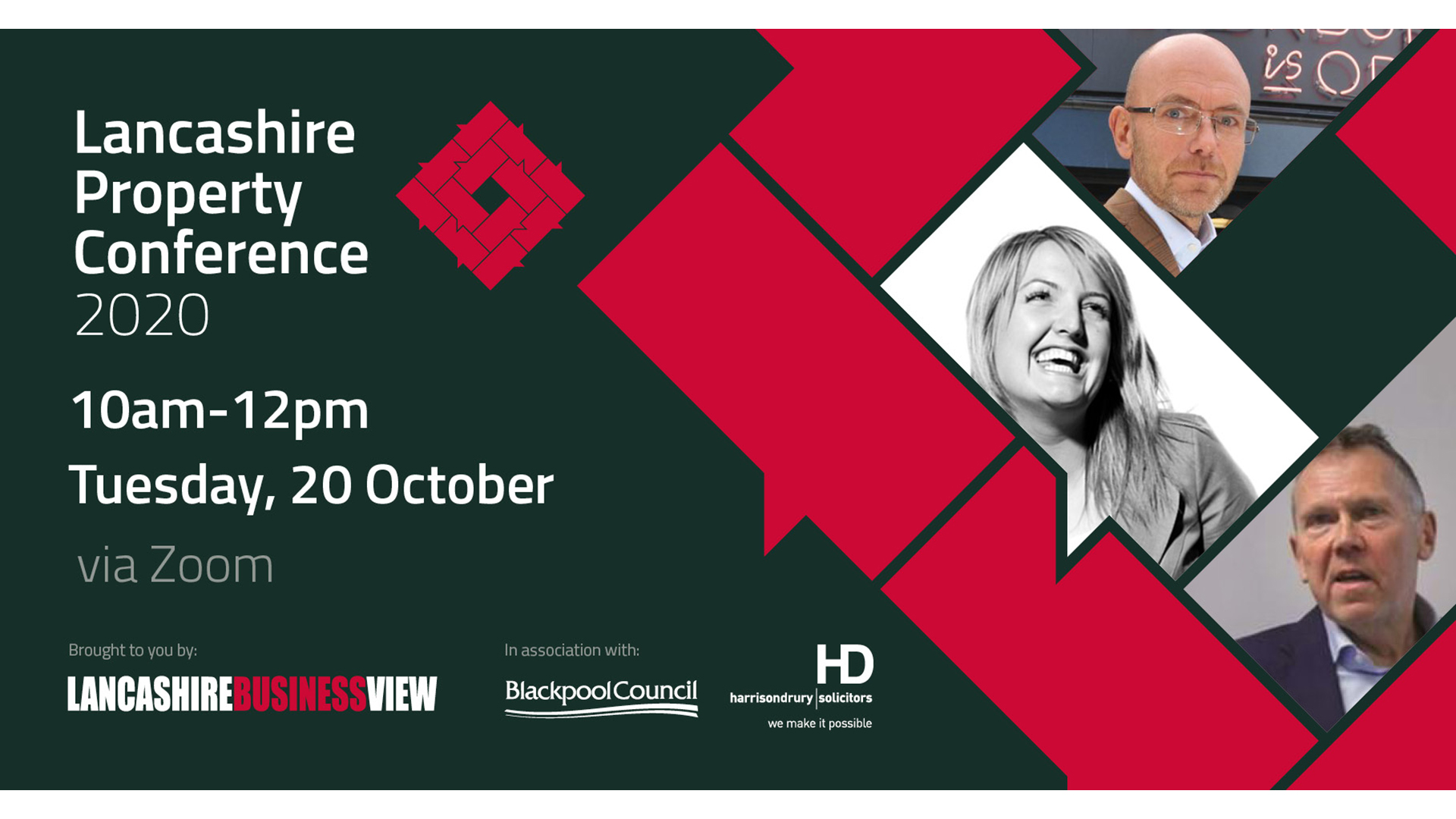 Simon Quin of the High Streets Task Force and Emily Handslip of Urban Splash will join Wayne Hemingway as keynote speakers at the Lancashire Property Conference later this month.
The conference will take place online on Tuesday, October 20, 10am-12pm staged via Zoom. This event will address the red rose county's property sector and its challenges and opportunities in the future.
Lancashire-born designer and housing developer Wayne Hemingway had previously been named as a key speaker. Now the organisers can reveal that Simon Quin will also speak on the future of the county's high streets and city living, and Emily Handslip will take a look at the offices of the future.
Simon has worked in both the UK and the USA in the private sector and on behalf of the government and will share his decades of experience to explore what lies ahead for the county. Emily will draw on her day-to-day role managing and wide-ranging commercial property portfolio to examine how workplaces are likely to evolve.
In addition to the key speakers, there will be roundtable debates focusing on a variety of key themes. Panelists will represent local councils, developers and other property professionals. Confirmed contributors so far include Blackpool Council and the Blackpool Housing Company, Lancashire County Council, Trevor Dawson, Campbell Driver, Harrison Drury and Barker Proudlove.
The conference is to be hosted by Lancashire Business View magazine in support of its popular Property Report which regularly gets under the skin of new developments around the county. The event is being supported by sponsors Harrison Drury and Blackpool Council.
Places can now be booked online at  https://bit.ly/lbvpropcon and attendees to the event will also be able to network once the feature presentations have concluded.
Richard Slater, publisher of Lancashire Business View, said: "We're delighted to announce two more high-profile speakers are joining the event.
"We'll be looking at the challenges and opportunities for the Lancashire property sector, and using national and regional experts to share insight, experience and ideas."
Become a sponsor of the Lancashire Property Conference
There are still a number of sponsor opportunities available in association with the Lancashire Business View property conference. Contact Stephen Bolton, commercial director on 07966 090 175 or stephen@lancashirebusinessview.co.uk