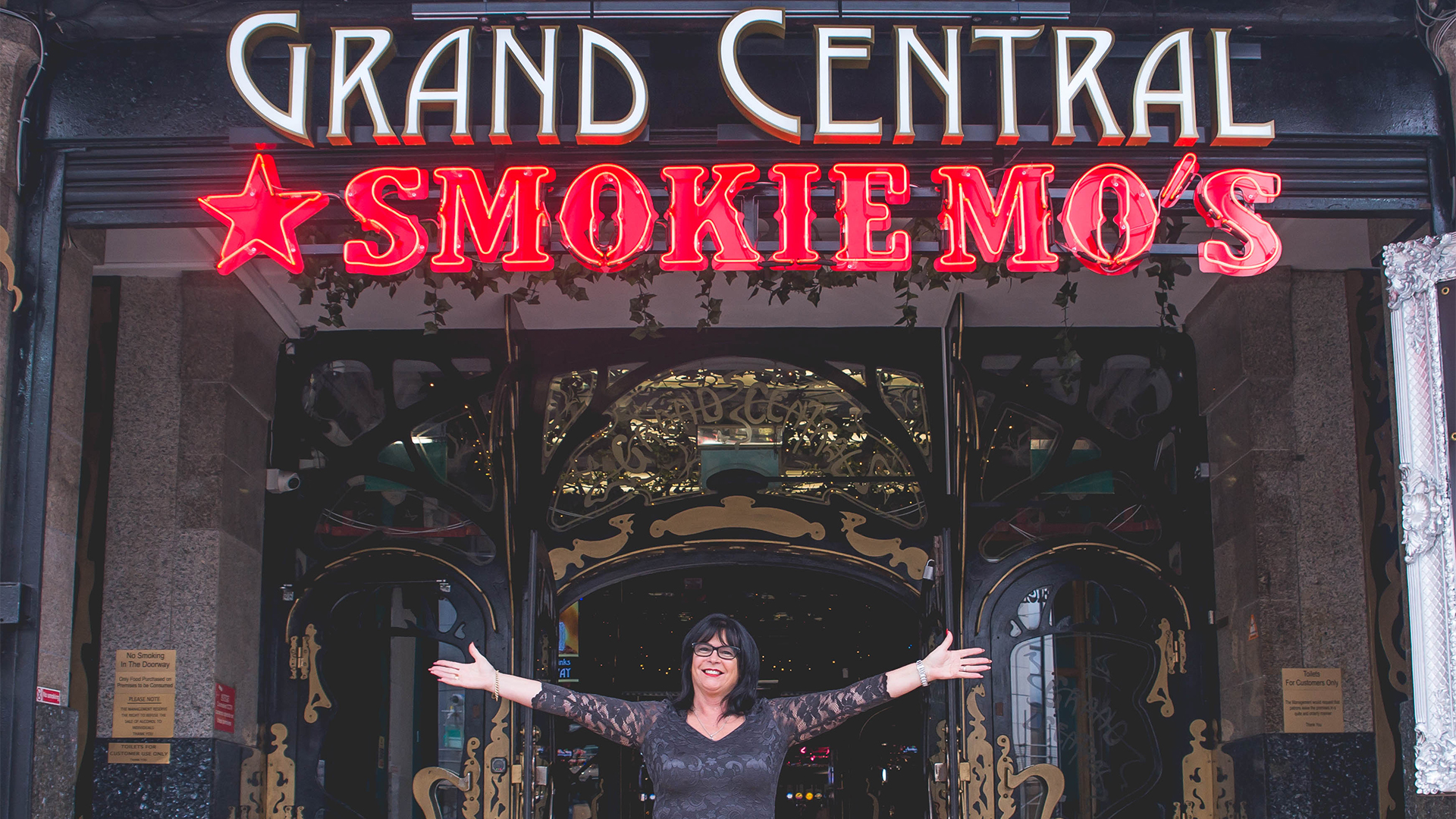 It's all changes over at Grand Central on Renshaw Street as the team announce the return of Smokie Mo's! From the 19th July the Liverpool institution will be back again, due to popular demand. Smokie Mo's at the Grand Central, once home to the Barcelona Bar and Quiggins, is to become one big Smokie Mo's.
There have been several Smokie Mo's in the city at various times over the years. From Mount Pleasant and Mathew Street to Great Charlotte St.
Smokie Mo's, named after Maureen Bramwell the well-known leisure industry operator, opened in the city in 2007. Since then they have been across the city. Maureen who has created many venues in the city, such as Ruby Blues, The Irish House, Celtic Corner and Nelly Foleys has been toying with the idea for some-time.
Maureen said "When we bought the site back in early 2018, we had our work cut out as the Grand Central site is huge. We have since opened a 46-room contemporary hotel which has been an unbelievable overnight success story. We then went to work on the fantastic Dome. This 1300 capacity theatre has now been brought back to life with events such as the Irish
Festival, earlier this month, to cabaret and champions league nights. This then left the old Barcelona Bar. We looked at food, but the site lends itself to a bar/club more. The number of old customers locally and from the likes of Ireland who used to love their nights in Smokies asking us to bring it back has led us to now re-launching as Smokie Mo's at the Grand Central."
Works have been taking place on some refurbishment over the past few weeks and Maureen adds "We are bringing back all the things that made Smokies such great fun. From the neon to the American theme."
A former Methodist church, former cinema and former home to the Liverpool Philharmonic orchestra, to name but a few of the building's past iterations.
Ryan Edwards, Operations Director of Grand Central Hall said "Maureen is such a well-known face in the leisure industry with vast experience. From launching the Top of Town cards many years back (which seen over 35,000 cards go out OAP's for cheaper drinks) to bringing this incredible Grade 2 site back to life – she is always working. With this so many patrons have asked us about bringing back Smokie Mo's, so that is exactly what we are going to do. New and old fantastic entertainers will be with us to bring the party back to Smokie Mo's."
The venue will officially open on Friday 19th July and will see the Lord Mayor Peter Brennan open the site from 6pm onwards.
For more info please see – liverpoolgrandcentral.co.uk