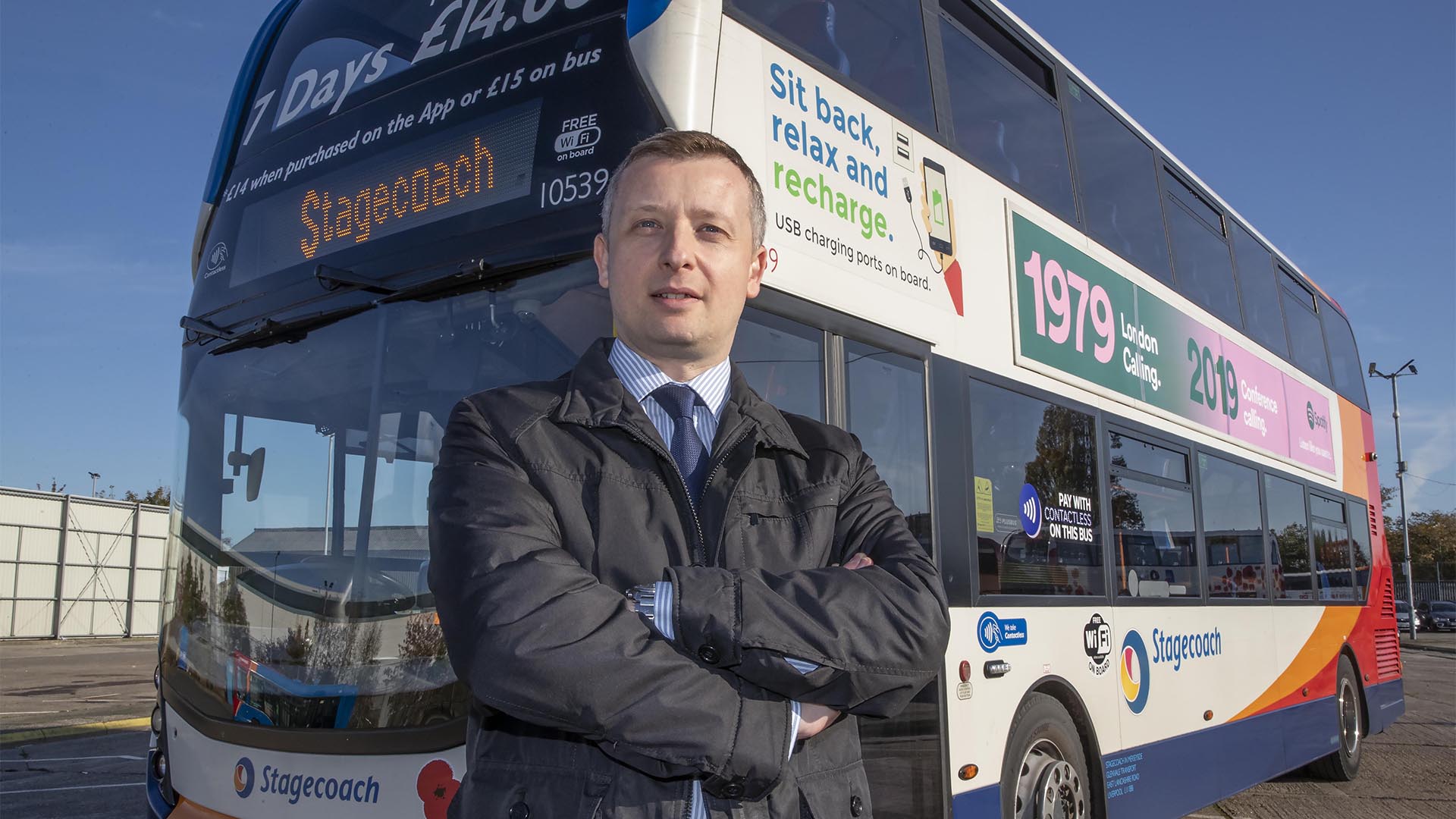 Stagecoach Merseyside, Cheshire and South Lancashire (MCSL) has appointed a new commercial director James Mellor, to lead its commercial operations across in the region.
James, who has almost  20 years' experience in the industry, has joined Stagecoach from rival operator Arriva North West.
Reporting in to Stagecoach MCSL managing director, Rob Jones, James will oversee strategic management and planning of local bus networks, fares, tendering, and contracts. He will also oversee stakeholder liaison and budgeting.
James started his career as a graduate management trainee with Stagecoach in East Kent in 2000  – before progressing through the business to become Commerical Manager at Stagecoach MCSL in 2011. James then took on the role of Head of Commercial with Arriva North West which he held for three years.
James Mellor said: "I have spent the majority of my career with Stagecoach and its brilliant to be back with the business and heading up its commercial operations across Merseyside, Cheshire, and South Lancashire.
"Stagecoach MCSL is going from strength to strength and it's great to have the opportunity to bring my regional insight and experience to this role and continue to build on the great work Rob and the team have been doing as we position the business for future growth."
Rob Jones, managing director, Stagecoach Merseyside, Cheshire and South Lancashire, said: "We are delighted to be welcoming James back to the business. He brings with him a real wealth of commercial insight and experience and will play an invaluable role in ensuring the business is well placed for optimum commercial performance."
Stagecoach Bus is one of the UK's major employers, supporting around 24,000 jobs across the UK and 1,249 jobs in Merseyside and South Lancashire.  The company is part of Liverpool City Region's Bus Alliance, a partnership between Liverpool's biggest bus operators and Merseytravel. The Alliance is focused on quality of vehicles and customer service, value for money journeys and straightforward travel from simple fare structures to easy to understand journey planning and a clear, simple bus network.
Follow the company online at stagecoachbus.com or on Twitter at @StagecoachMCSL for more information and company updates.