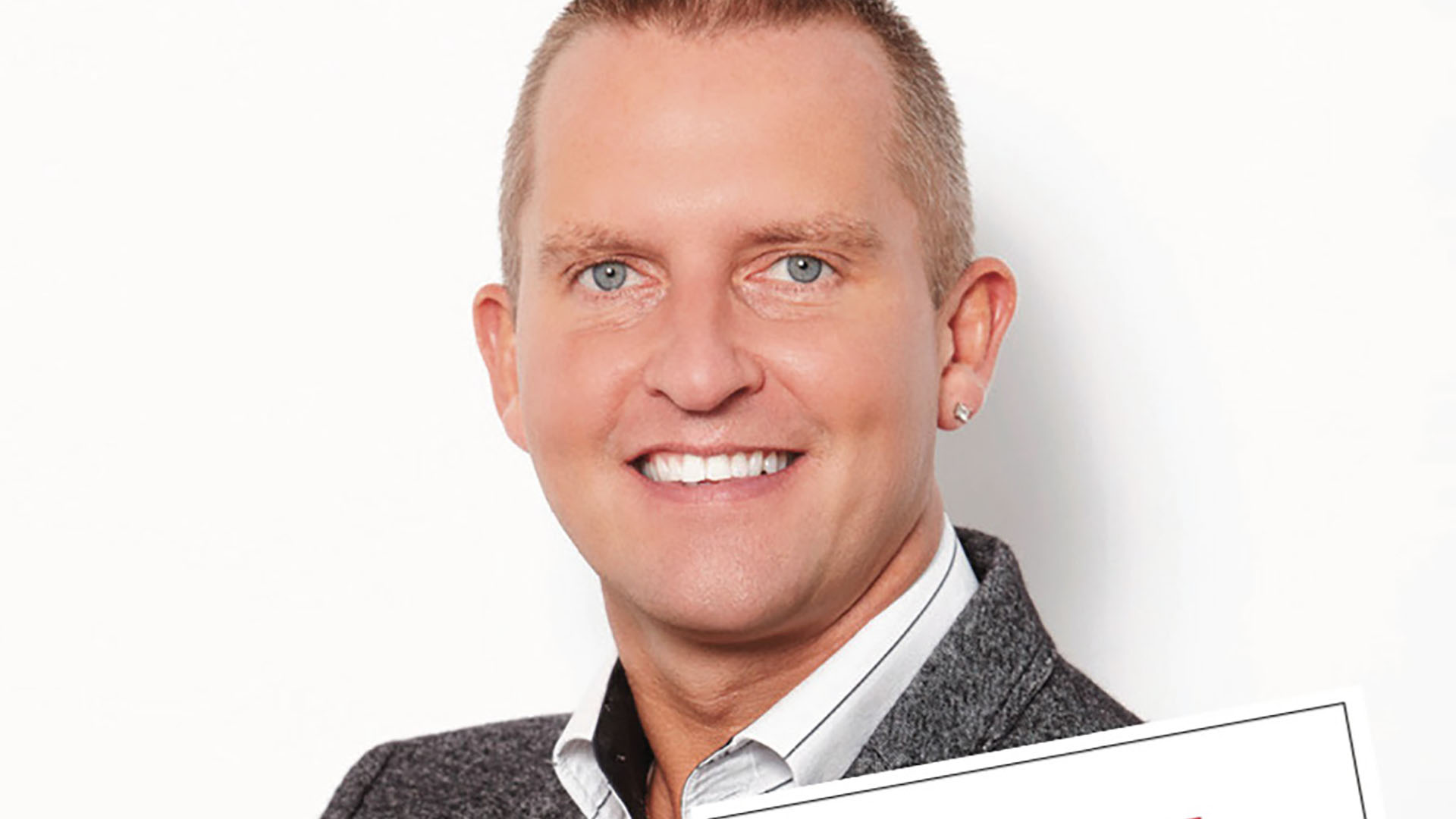 Birmingham entrepreneur, Phil Oldershaw has been awarded a Lifetime Achievement Award by Midlands Zone. Phil has been an instrumental figure in the Birmingham LGBTQ scene in Birmingham for over 3 decades, including co-founding Birmingham Pride.
A massive congratulations to Phil on a well deserved award.
PHIL OLDERSHAW
Career Overview and Accolades
I have lived and worked in the city for 30 years, except for a 3 1/2 years break where I developed 2 bars, 2 clubs and a boutique hotel in Leeds, as well as running MILF (Made in Leeds Festival).
I have many hats: Operations Director, PR & Brand Consultant, Hospitality Strategist. Radio, TV and Online Presenter, Stage & Event Host. Co-Founder of Birmingham Pride with (now Councillor, Langley Ward, Bill Gavan)
Gay Achievements
Huge in leading the growth of the gay community since joining it in 1989. (31 Years)
Nightingale Club – 1994-2005, Relocating the entire venue in Dec 1995 and 3 major refurbishments. Unique events, legendary artists performed, celebrity guests, successes and always appearing in the press.
Birmingham Pride – co-founding and producing Birmingham Pride, devising it 1996 and launching in 1997 as a community event. It has attracted up to 100,000 people on some years and I worked on and off with it for 14 years, which is still going strong today.
The Loft Lounge – Owner / Director 2006 – 2010 Developing an inspiring and award-winning New York style warehouse chic, opulent bar and restaurant.
Southside BID and Regeneration – Having worked on gaining investment for the gay quarters streets to be redeveloped, with tress and pavements etc, as phase 2 of the Southside project and also collectively working with a team for 2 1/2 years to get the first Southside BID in action.
Awards/Charities
I have been awarded endless awards and accolades over the years, some for the businesses I had and some personal. At the same time, I have helped raise funds and awareness for endless charities too.
*Awards:
Manager of the Year – Disco International Awards, Top 3, (held at London Hippodrome)
Services to the City – Lord Mayors Parlour – 20 year's service to helping the city!
Personality of the Year (numerous times) – Midlands Zone Readers Awards
Manager of the Year (numerous times) – Midlands Zone Readers Awards
Manager of the Year and other titles (numerous times) Dorothy Awards (scene awards)
'Nightlife Awards' have included: Best Manager, Best Venue, Best Nightclub, Best Live Entertainment, Best Security Team, Best Bar and many more.
Best Bar None (Nightingale and The Loft Lounge
Attitude, GT and Pink Paper… endless national awards.
*Charity:
I have helped raise over £300,000 pounds for numerous charities and organisations during my lifetime to help better other people's lives. Using the resources to hand and my professional position.
Stonewall, Lesbian and Gay Switchboard, Freshwinds, AB+, Lord Mayors Charity, NSPCC, Terrence Higgins Trust, London Lighthouse, Slap FM, Acorns, Cancer Research UK, Jane Munroe Aromatherapy, Salvation Army, Birmingham Pride (1996 – 2010)
Presenting 
I have attached an *Entertainment CV to reflect on the types of work I have undertaken. This has included: City Events, Corporate Showcases, TV, Radio and online, Awards & Dinners, Charity Fundraising & Fashion Shows, Commercials.
Last year I partnered with, and launched my, show on Birmingham Updates called 'Busking Battles' that picked up a special recognition at the National News Awards 2020 for Outstanding Use of Social Media where they said, quote "Busking Battles is pure genius".
Business Development
I have been incredibly focused on achieving in my life and my *CV shows the projects, tasks and successes experienced to date. It is not exhaustive but does give some perspective on my working life.
I am keen to help others continuously and love seeing others succeed honestly.
Birmingham and my work.
I love this city and have subsequently put into it my heart and soul to help it radiate and succeed.
I have helped with achieving:
National Door Licensing Scheme for Door Supervisors (before we helped bring in SIA)
'Be Birmingham' campaign
Southside BID
Purple Flag Award Accreditation (first time)
Developing Birmingham Pride – a huge economic benefit to our city (£15 million + for that weekend alone, before marketing exposure and benefits for 365 days a year)
City Events inc: Birmingham Markets (I presented in the promo video too), BID Events, Chinese New Year, Night Light, Armed Forces Day, Food Festivals, Birmingham Pride and more.
Networking!!! Always helping others and keeping in contact.
Birmingham Mail – writer / columnist 2007 – 2009 (2 ½ years)
Natwest Entrepreneur Program – 2019/20 – Actively involved.
Busking Battles Competition – filmed in and around Birmingham to bring music to the streets and recognise quality buskers.
Supporting Local Projects – Acorns Children's Hospice, Art4Charity, Hospitality Action,
Birmingham City University – TEDx, Mentoring, creating partnerships and helping students.
The Future… Our City is unstoppable!