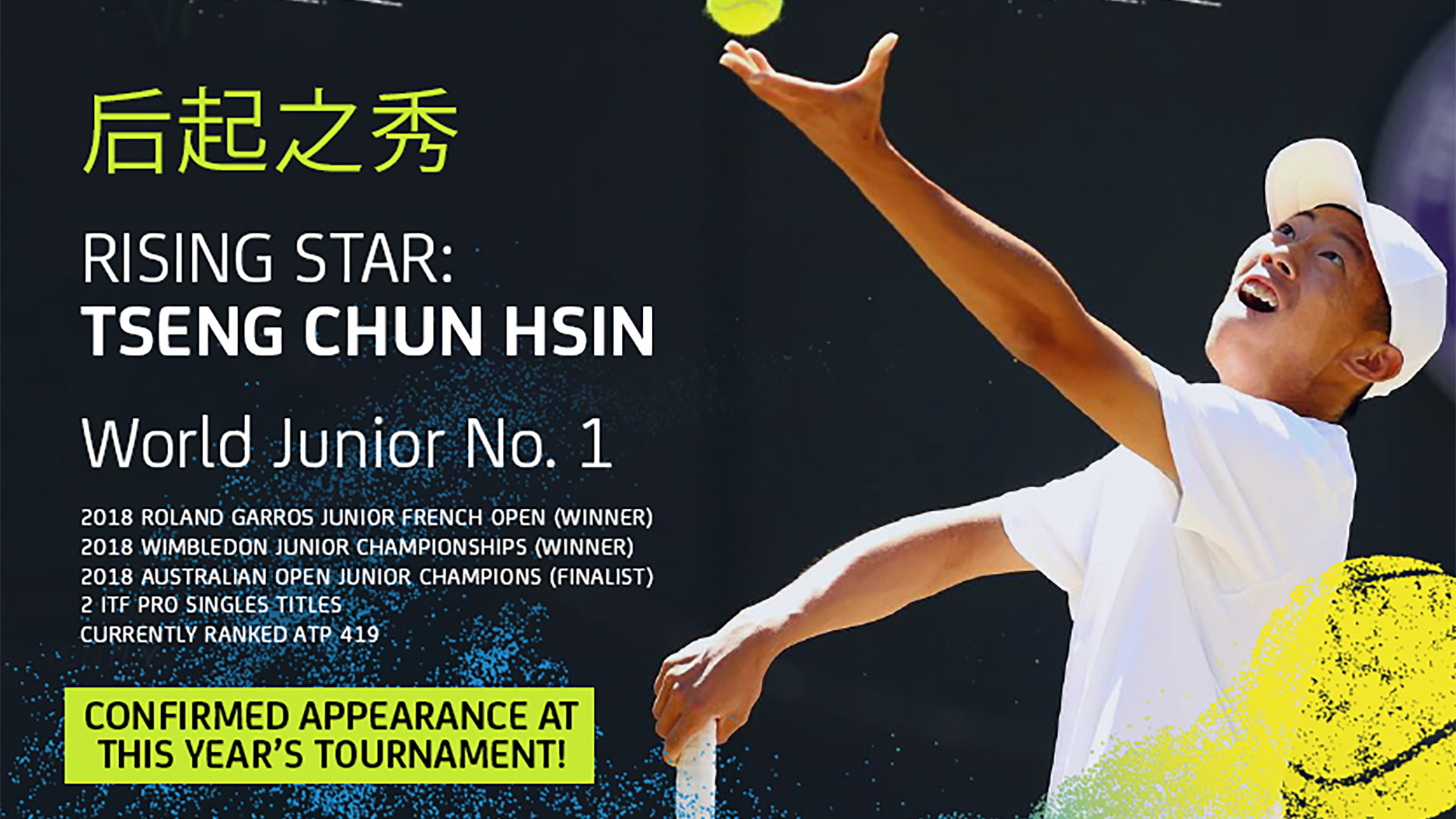 Asia's Rising Star, Chun Hsin Tseng. The 17-year-old has been one of the most prominent players of his generation, already winning three futures titles and becoming junior no. 1 last June.
Tournament director Anders Borg says" This a a great coup for the International, we have had several players who have come as up and coming young talent such as Djokovic, Wozniacki and Azarenka and in Chun Hsin we have a player destined for a great future"
Secure your tickets to see this up-and-coming star in action.