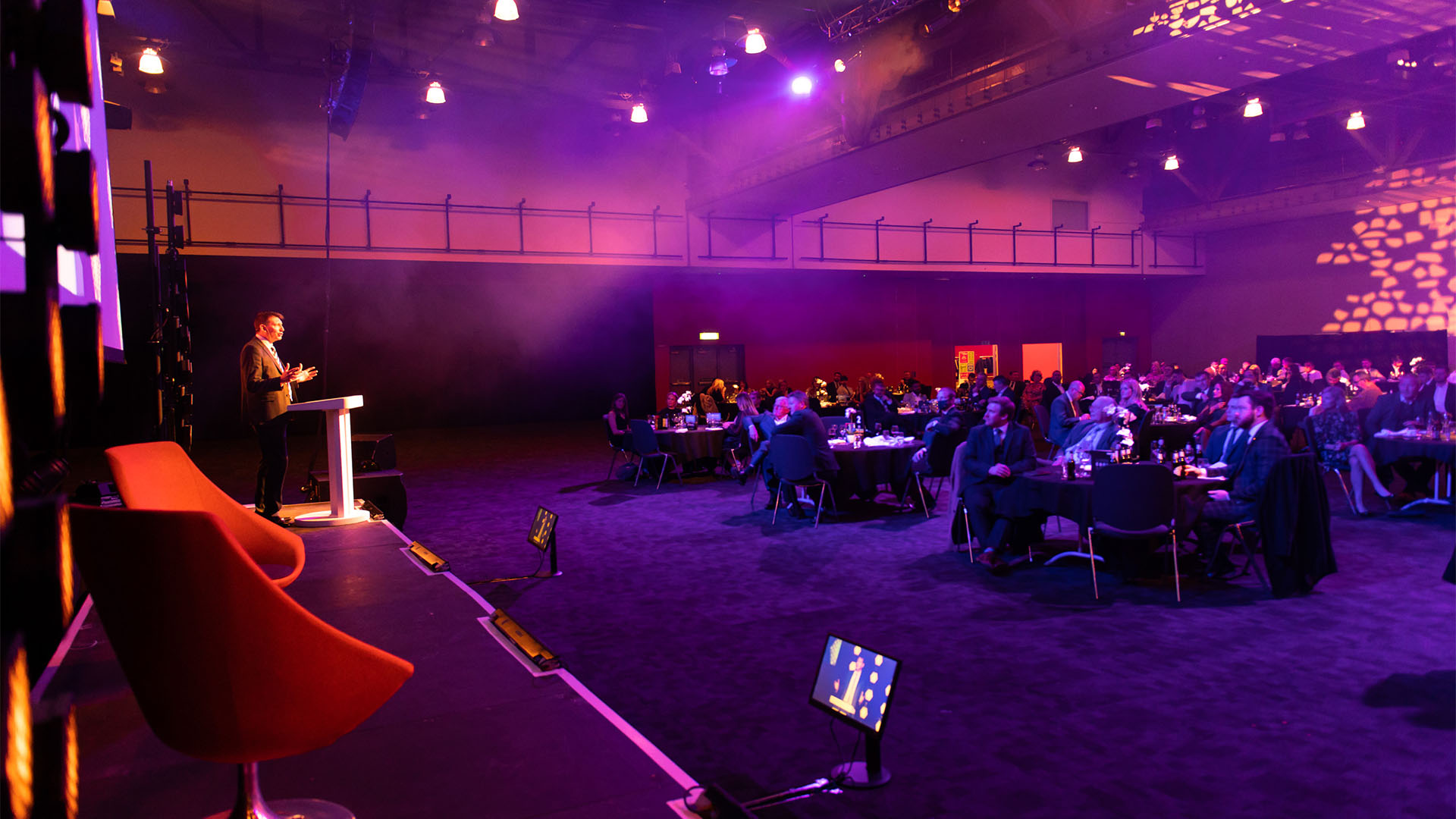 Yesterday Downtown in Business had the abrasive audacity to host a 'live' event. Yes, that's right. We put people, physically, in a room together for a business meeting. 250 of them to be precise. At ACC Liverpool.
The purpose of 'Livercool 2020' was to acknowledge those businesses and business leaders and celebrate their resilience through this most challenging of years. The audience was also able to hear from the chief executive of the City Council Tony Reeves about Liverpool's economic Recovery Plan.
To put this event on it would be fair to say that many hoops had to be jumped through. We had to drop the awards ceremony that was planned. We had to insist that every delegate had a COVID test that showed them to be negative if they were to be allowed entry. The rules, guidelines and regulations seemed to change on a daily basis, and it was incredible that the Downtown team, headed by events manager Heather Thornton, managed all of this with consummate professionalism and a patience that they can take huge credit for.
Given the fact that Liverpool has volunteered for a mass testing pilot scheme and got its 'R' rate reduced so successfully that they were able to take the city from lockdown into Tier-3 though, it would have been wholly unacceptable for DIB to do anything other than bend over backwards to ensure the safety of all those who were attending the event.
As unacceptable as the brave keyboard warrior and social media trolls, who took to Twitter and other platforms to condemn DIB for having the temerity of hosting a business event. Or the clown who decided to anonymously phone a female member of our team and verbally abuse her. (The Police are investigating the incident), Or the narrow-minded COVID martyrs who lazily 'liked' those twitter posts without doing any research or investigation into the event that were all too keen to condemn.
We truly are in the Twilight Zone when a business operating within the law can be subjected to such a range of unhinged attacks for putting 250 COVID-Tested people in a room that usually seats 2000; for a leading business organisation wanting to acknowledge the outstanding work that many business owners and entrepreneurs have undertaken this year; or, and this was the best, that a business that operates an events arm may actually make a profit by organising an event!
In 2021 we must move the dial people. We need to start to talk about what we CAN do, not what we can't. We have to encourage businesses to attend events in COVID-Secure venues. We have to get back to business.
If we don't, then all those sit at home trolls will be joined by an army of enforced sit at home individuals who have lost their jobs – because the companies they worked for haven't been able to make a profit.