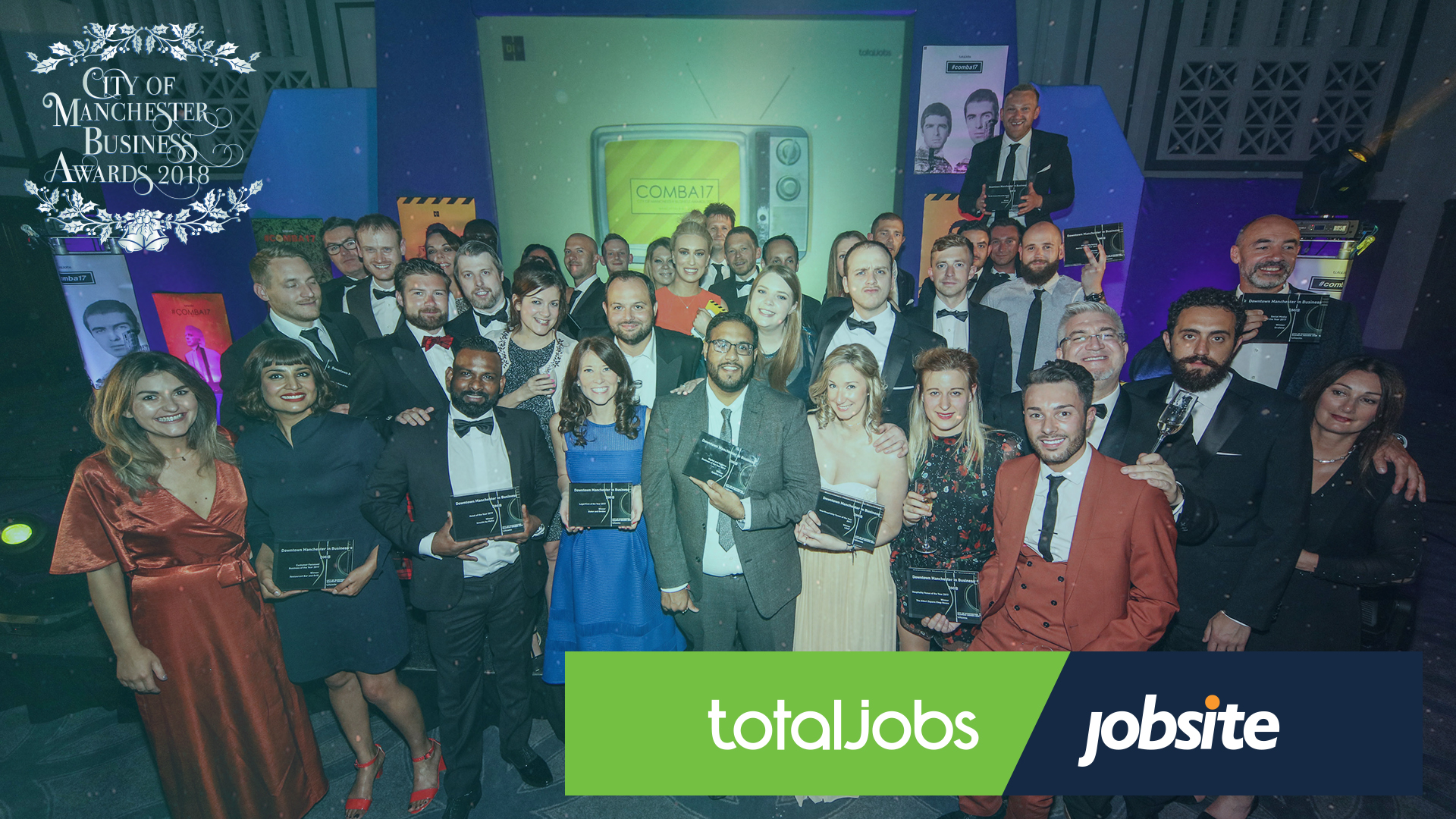 One of the UK's leading jobs boards, Totaljobs, will headline sponsor the City of Manchester Business Awards 2018, hosted by Downtown in Business.
The prestigious gala dinner, now in its eighth year, celebrates the best of the Manchester business community and this year the event will take place at the fabulous Midland Hotel on the 29th November 2018. Click here to see this year's #COMBA18 nominations and vote for who think deserves that extra bit of recognition.
These black-tie gale dinners are always a sell-out, and 2018's City of Manchester Business Awards is going to be no different. Tickets are limited tickets, book now and don't miss out.
Speaking about #COMBA18, Downtown Chief Executive, Frank McKenna commented; "I am delighted that Totaljobs is our headline sponsor for the City of Manchester Business Awards, for the second year in a row.
"We are thrilled that Totaljobs have seen the benefit of these awards and have agreed to continue their investment in Manchester.
"I look forward to welcoming everyone to the magnificent Midland Hotel in late November and wish all of the nominees the best of luck on the evening."
Raj Lal, Head of Sales for Totaljobs commented; "We are delighted to be joining the City of Manchester Business Awards as headline sponsor. Our Manchester team have a great relationship with many of the nominees and we are all looking forward to sharing success with the best this city has to offer. A huge congratulation to all nominees – and good luck on the night."
To find out how you can attend #COMBA18 please contact chris.mckenna@downtowninbusiness.com.
WATCH THE VIDEOS FROM #COMBA17