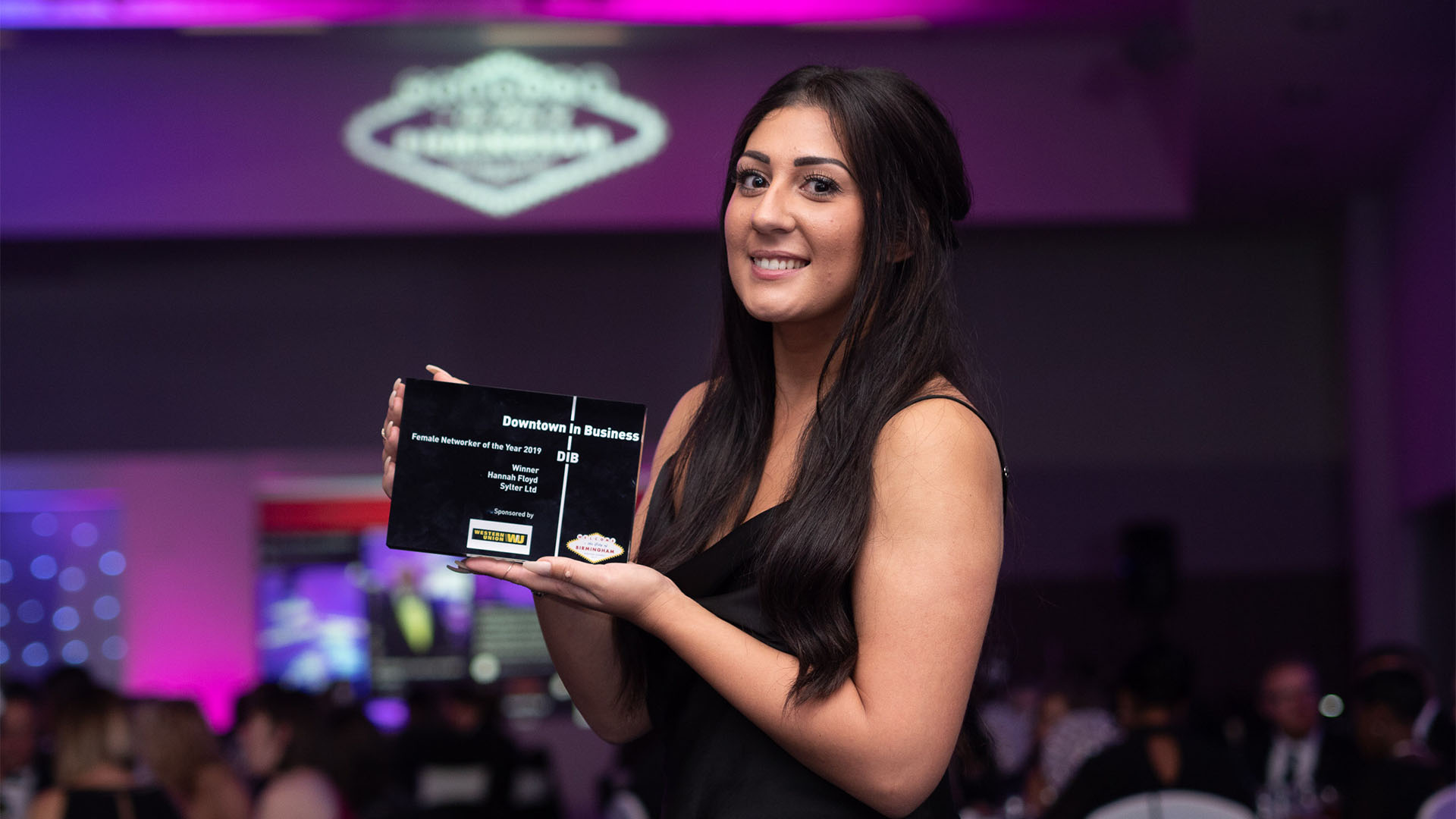 Name: Hannah Floyd
Company: Sylter
Job Title: Business Development Director
What does the business do: Commercial fit-out and refurbishment specialist for the office, retail, industrial and healthcare industries.
What are three words to describe yourself: Sociable, enthusiastic, ambitious.
What do you love about working from home: Previously I enjoyed working from home to catch up on admin but amidst the COVID-19 situation I have now been WFH for two weeks and I am no longer keen on it! I need interaction!
Favourite sports team: I don't have one… sorry!
Favourite Book: A child called It.
Favourite Podcast: Happy Place, Ferne Cotton.
Favourite Band/Artist: The Weekend
Best business moment in your life: Winning Downtown In Business Female networker of the year 2109 of course.
What advice would you give to 18-year-old you: Stop panicking about the fact you didn't fit in university with your personal situation.
If you were allowed to have 5 people, living or dead, in lockdown with you, who would they be: Prince, Whitney Houston, Greg James, Joanna Lumley, Catherine Tate.
What restaurant are you most looking forward to returning to: That is so hard!!! Probably Fiesta del asado.
Celebrity Crush: Ovie Soko, I didn't actually watch love island but I follow him on Instagram.
Your Business Heroes are: Jamil Shabir/Mark O'Sullivan, I can't think someone is incredible unless I know their story and their kindness and these two guys are exactly that.
What superhero would you be: I have no idea, I'm not a fantasy girl but if I could have a super power it would be to fly….
Why Downtown: The events are structured and informative and the team are approachable are enthusiastic.