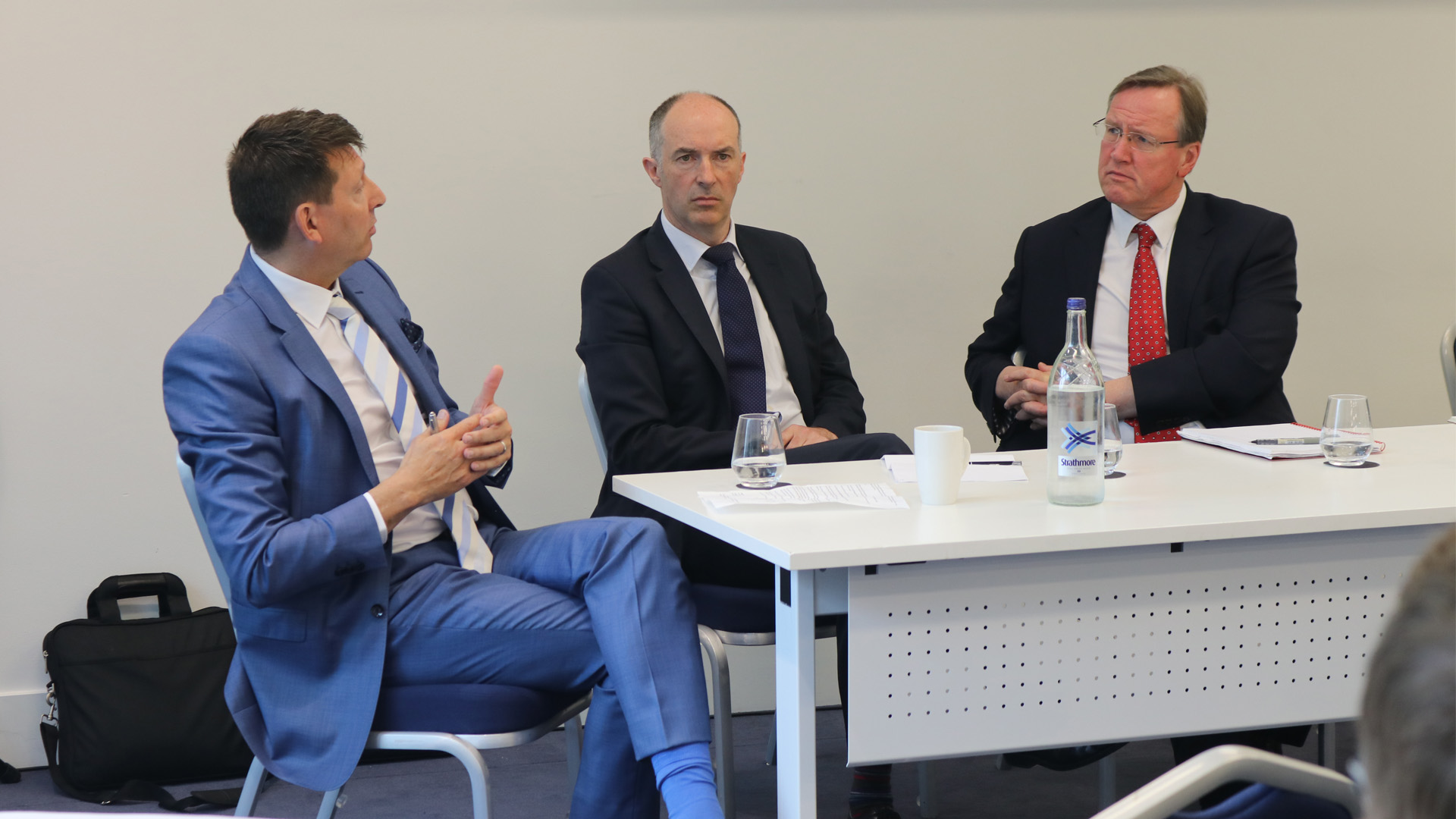 Downtown in Business hosted an exclusive Breakfast forum this week with the Wirral Growth Company and Wirral Waters, focussing on the Billion Pound development opportunity presented by the 'Liverpool Left Bank' regeneration initiative.
Wirral Council Leader Phil Davies revealed new plans to boost jobs and investment in downtown Birkenhead to an audience of Downtown members at the Pullman Hotel.
"Between the newly created Wirral Growth Company and Peel's Wirral Waters scheme we have more than £1billion of development opportunities for investors. In the next few weeks, Wirral Growth Company is bringing forward phase 1 plans for consultation about creating a new town centre with more than 330,000 sq.ft of Grade A office space,  a new market and retail offer, and hundreds of new homes and apartments to bring town centre living back to Birkenhead.
"Town centres are changing fast. The traditional shopping high street is being replaced with a town centre destination which offers 'round the clock' attractions including work, leisure and entertainment as well as retail. Our plans will look to capitalise on the outstanding transport links we have in Birkenhead with two tunnels, a ferry service and 5 underground stations linking us to Liverpool and Chester. Wirral already appeals to residents, visitors and workers looking for something that stands out from what's currently on offer in other regional towns. Our borough is home to fabulous beaches, country parks, golf courses, beautiful towns and villages and some of the best schools and colleges in the region.
"Our inspirations include the success of places like Brooklyn and Jersey City who have not only benefited from the growth of Manhattan 'over the water' – but have now become the preferred destination and location for visitors and businesses coming to the New York City region. At property conferences I've heard Birkenhead referred to as 'Liverpool's Left Bank' - I'm delighted to hear these bold aspirations being raised, and for business leaders and investors to be curious about what is possible in Wirral. There is an open invitation for members of the Downtown in Business network and all delegates here today, to come and see for yourselves why Wirral should be the first choice for your businesses and investment."