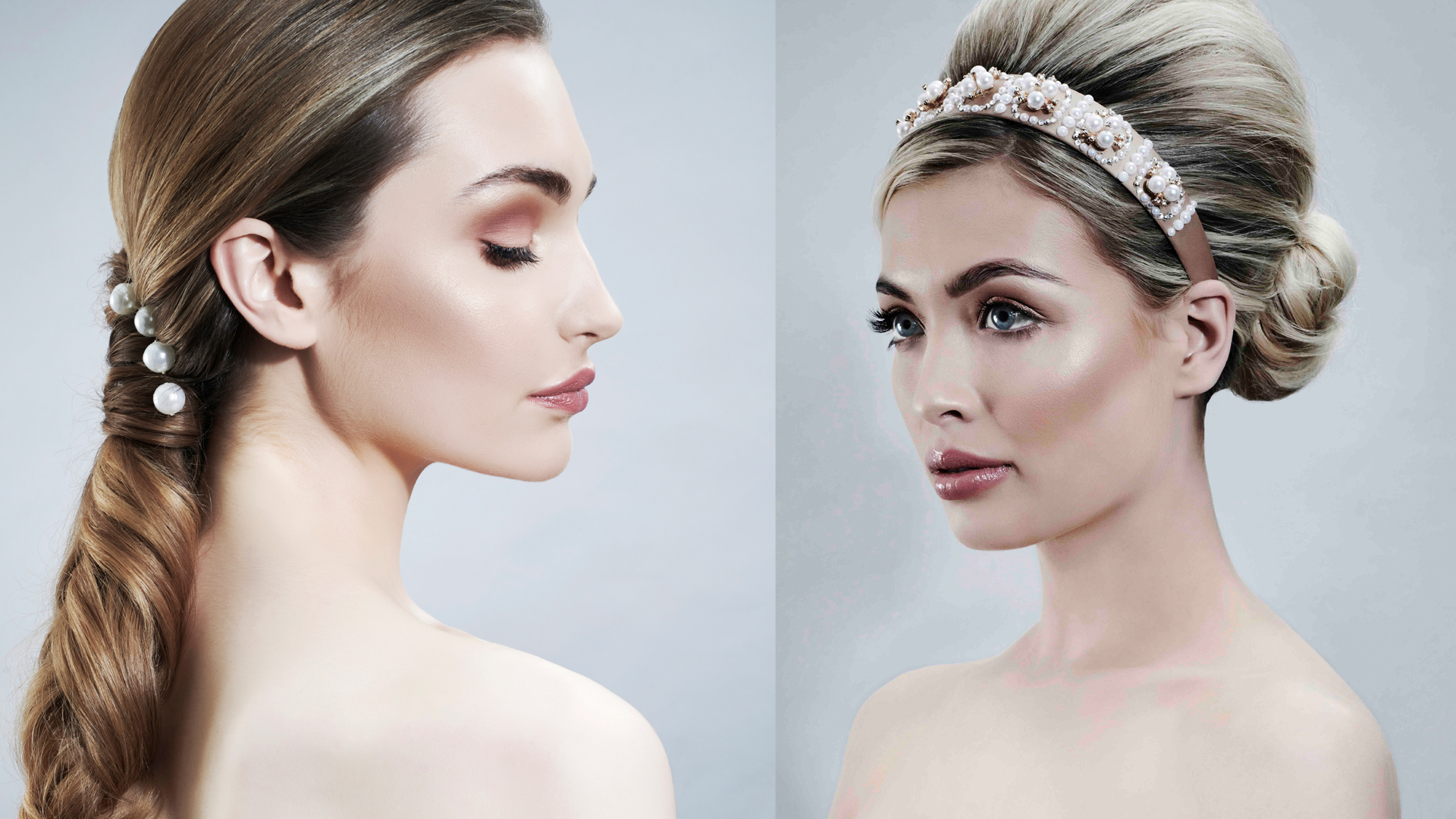 Yorkshire-based westrow reveals the most head-turning bridal looks of summer, inspired by bridal fashion week spring/summer 2019 and the westrow bridal hair specialists' latest wedding collection: adorn
Quotes attributed to steve rowbottom, artistic director, westrow bridal hair specialists.
COOL-BRIDE HAIR
If you're a self-confessed 'Cool Girl' how do you wear your hair when you get married? This is how. Bridal Fashion Week S/S19 was full of inspiration if traditional, classic and typically bridal isn't your thing, but you still want to wear your hair off your face. Less about a particular style and more about the vibe it exudes, Cool-Bride Hair is the trend that every stylish bride needs to know about.
Whether it's an effortless low bun or messy top-knot (the epitome of cool-girl style) regardless of the style you pick, the overall impact should be the same: it should appear effortlessly undone, as if you were so busy having fun you quickly and insouciantly tied your hair back yourself. It's the polar opposite of traditional, heavily stylised bridal looks and if you want to put a seasonal spin and a nonchalant take on an up-do, this is how. Perfect for the Cool-Girl turned Cool-Bride.
THE BLUNT BRIDAL BOB
This season, fashion is challenging the notion that a bride's hair should be long and flowing – be it naturally or with the help of extensions – and the bob has positioned itself as a must-have, lust-have bridal style for summer 2019. At Galia Lahav bobs were worn blunt but shaggy, messy and uber-cool, while a sleek blunt cut bob proved the perfect pairing to a backless gown at Vera Wang's Bridal Week show – reminding us yet again of the importance of having your wedding day hair styled to show off standout features of your wedding dress. Bobs have the power to make a wedding dress look instantly more modern and somewhat cooler, but the real beauty of the new bridal bob lies in its versatility: Vera Wang's models wore their bobs ultra-sleek and glass-glossy, to give their full tulle gowns a little edge, but we also love the idea of adding a mermaid wave, while keeping the ends super-straight, for a softer, more romantic take. If a bob feels too daring – bearing in mind that you shouldn't try an extreme new cut immediately before your wedding day – then a blunt lob looks similarly dramatic, while retaining some length. This blunt lob from our most recent bridal collection, Adorn, demonstrates beautifully how a fashion-forward cut, such as the bob or lob, can be transformed into a feminine, romantic bridal style on your big day. Accessorise with a centre parting and long chandelier earrings for a fierce dramatic look, or a strong side parting and floral headwear for something more whimsical yet deeply fashionable.
THE BRIDAL PONY
Braids are still a strong bridal look this summer – particularly this relaxed waterfall braid from our latest bridal collection (left) – but for a more casual alternative, you can't beat a tousled ponytail: it's ideal for a more laid-back wedding or relaxed venue. At Giovanni Vaccaro's S/S19 show, models demonstrated beautifully how incredibly chic and modern a simple low tousled pony can look. For a similar look ask your stylist to use a combination of volumising powder and salt spray to add guts, body and wave before curling the hair to create textured waves of varying sizes, and pulling back into a low pony. The roots can be smoothed down for a chic finish or worn wavy for a more relaxed, beachy vibe. For our latest bridal collection, Adorn, we created both, to demonstrate the difference in style and impact. Accessorise with a giant white bow – gorgeous against a simple dress or for a city wedding – or dot a few tiny flowers through. Small flowers, like Gypsophilia, were all over the catwalk this year, and make a romantic, but oh-so-on-trend, finish to a bridal braid or pony.
WILD WEDDING CURLS
Big, dramatic, wild-looking curls have trickled down from the catwalks of Fashion Week to Bridal Fashion Week – and we predict plenty of requests from stylish brides-to-be for dishevelled curls this summer. Our Westrow Bridal Hair Specialists created a beautifully wild-looking head of curls for our recent bridal collection (left). Full of body, movement and texture, this kind of curl is a refreshing move away from ringlets that look obviously tonged and it is a far sexier look than immaculate curls that sit and behave themselves.
Pristine is out and unkempt is in – these curls should look spontaneous, natural and exciting. Volume is key to nailing this look, so once your curls have been created – either naturally using curl-enhancing products or with a large-barrelled tong – ask your stylist to tease extra volume into the roots with a volumising powder and some gentle back-combing. The finished style should look natural and untamed, but an achingly modern, deep side parting, held in place with a oh-so-now pearl hairclip will keep the curls out of the face, allowing you to shine.