Get ready to sizzle with Malmaison Birmingham's Steak Night, the ultimate dining experience for two or more! Available Monday to Friday, it's your ticket to a delectable evening of shared culinary delight. Start your journey with the Taste of Mal Sharing Platter, bursting with tantalizing flavours, before taking your pick from a mouthwatering selection of main courses, sides, and sauces, all served with a bottle of house wine!
From just £27.50 per person, it's a feast that's as easy on your wallet as it is on your taste buds. Gather your favourite foodies and prepare for a night of gastronomic joy at Malmaison.
Find out more and book here.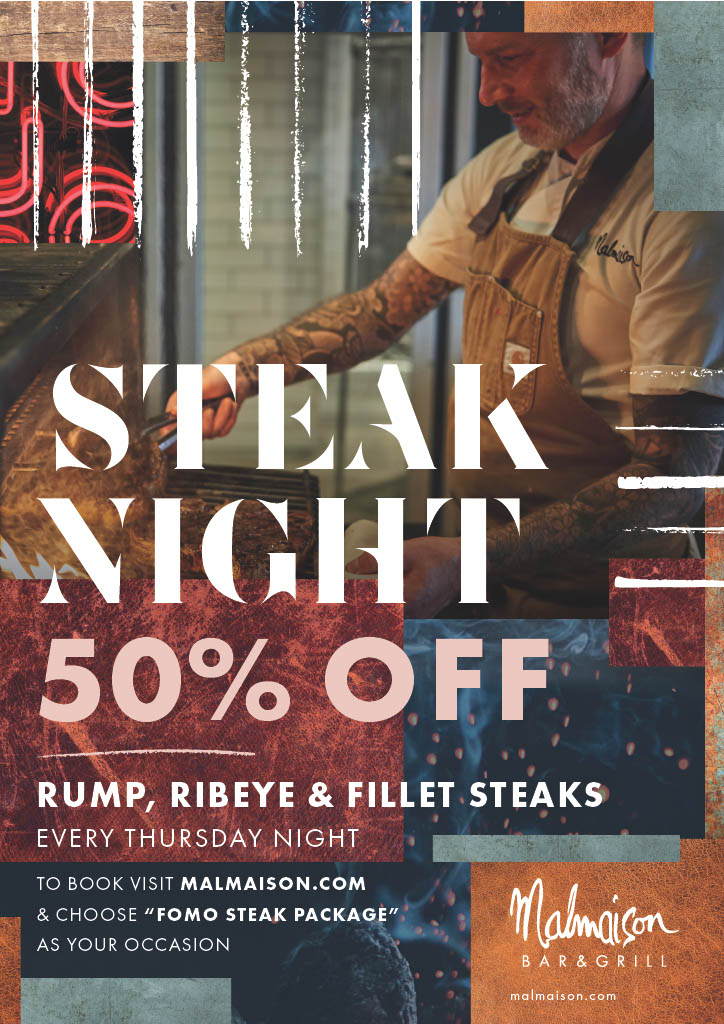 Read more news from the DIB network here.