After an amazing 4th Ashes Test at Emirates Old Trafford produced some world class cricket, the team at Emirates Old Trafford are now in preparation for the remainder of the season.
The final international game of the season hosted at the ground will see England play New Zealand in the IT20 series in September. England are reigning IT20 World Champions and New Zealand are one of the best teams in the world.
There are a number of hospitality packages available to elevate your experience. Downtown in Business members receive a special discount when booking via the details below.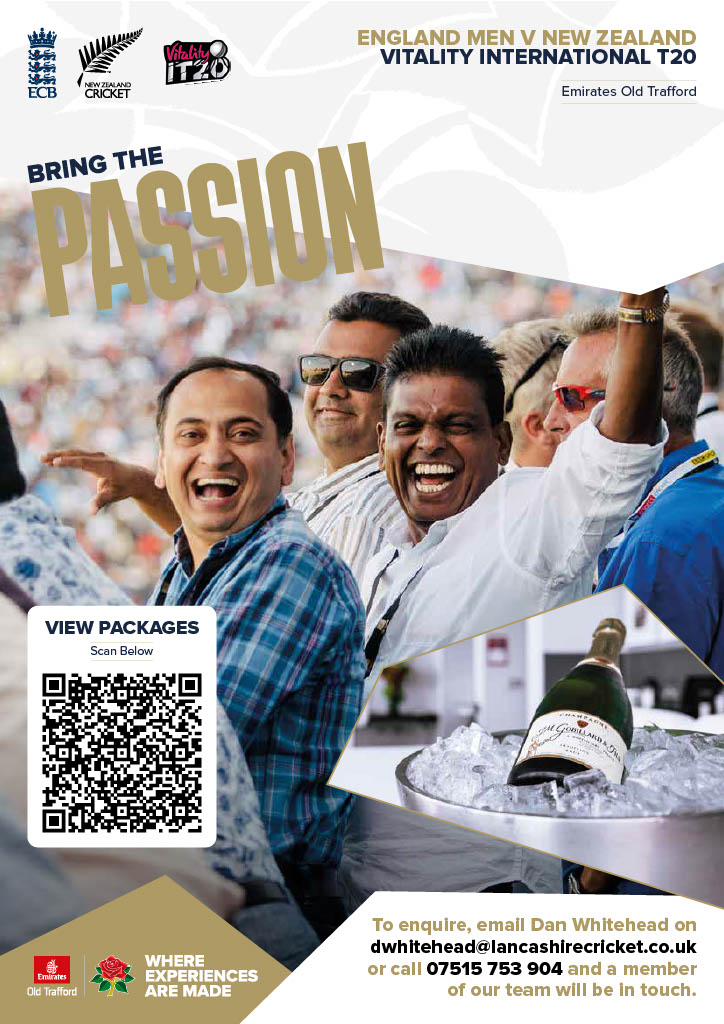 Contact Dan Whitehead dwhitehead@lancashirecricket.co.uk for more information.
View more news from the DIB network here.